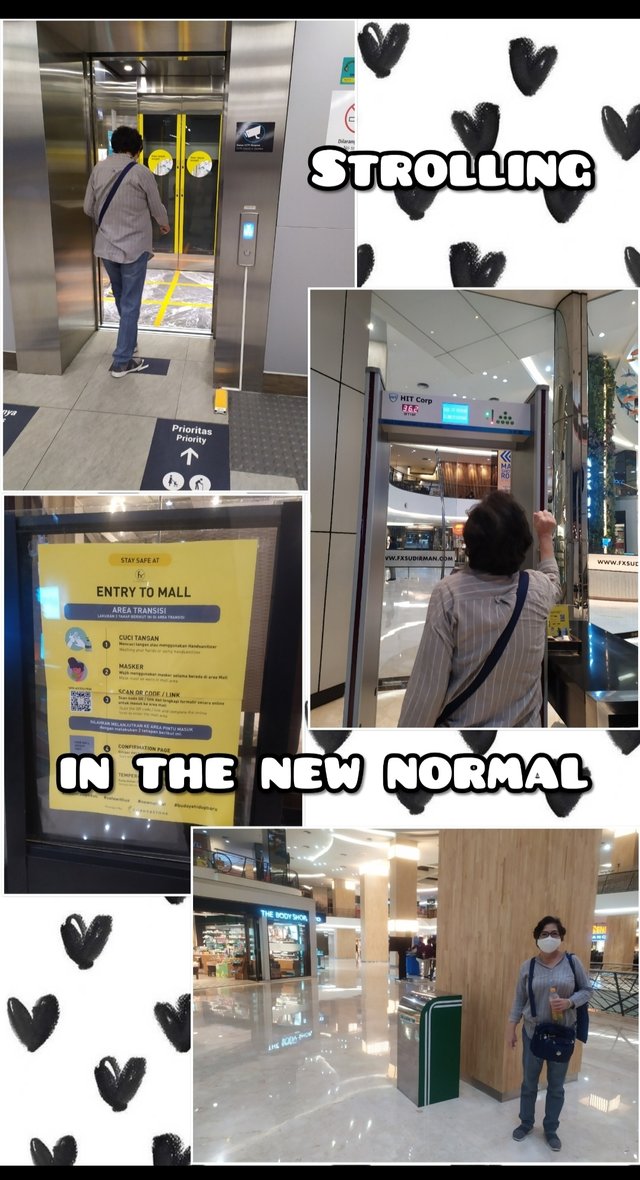 Hello, friends!
I would like to share our experience yesterday. I finished working a bit late tonight and i already had an appointment to have dinner outside with mom, her leg was unwell so she also needed to take MRT from istora mandiri to senayan station. While me, i needed to take MRT from the station in front of my office (blok m bca) to senayan station.
I arrived to meet mom at 18 something. The train was not crowded and luckily it came just as i had arrived in the station. The elevators in senayan already equipped with the foot pedal, so we didn't need to touch the button. Great!

In fx sudirman which was not far from senayan station, they had the strict health protocoles. This was a way to keep us healthy during the new normal era.
First you needed to scan the barcode

Then register your name, phone number and also email address. And you'll get this in your phone.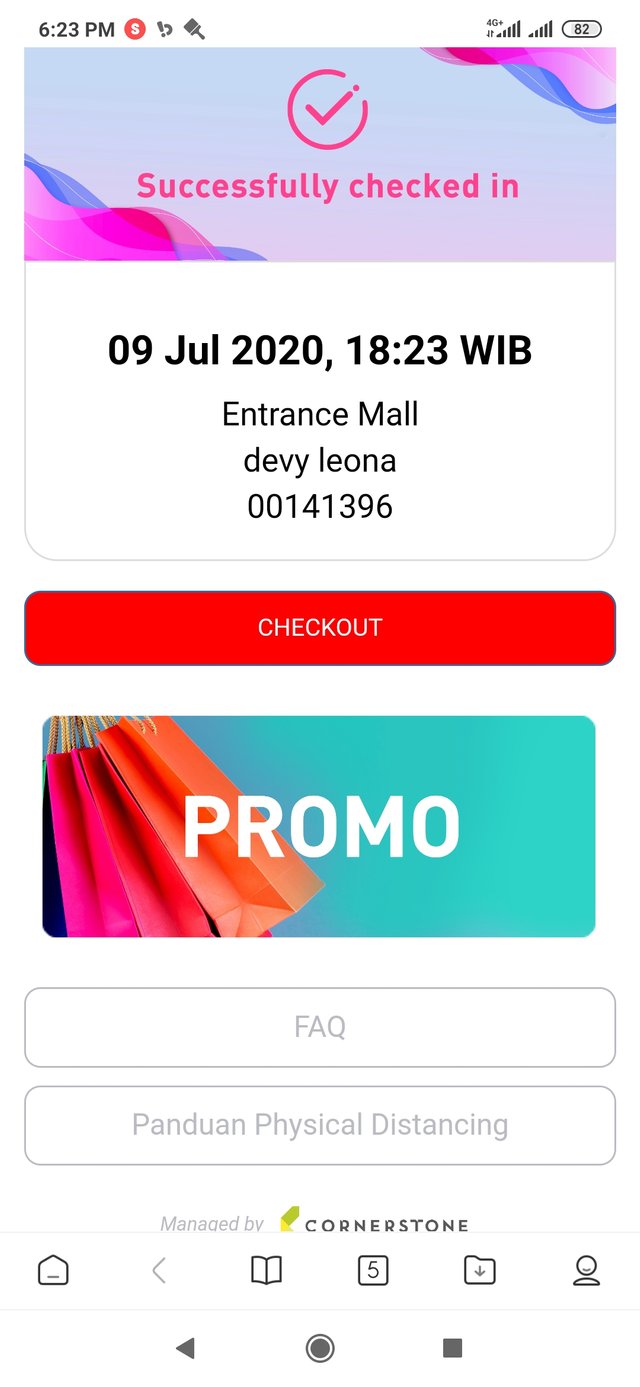 Second, before came in they needed to check your body temperature. They had a modern termometer which was connected with the detector, you only needed to close your waist to the sensor on the right side.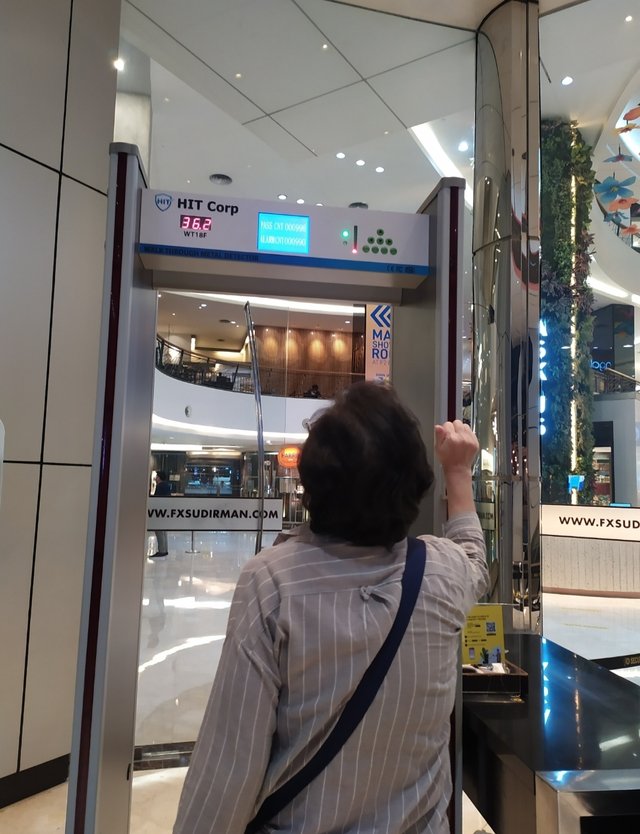 Third, they really limited their customer also for each store here and at the restaurant too.

We had a nice Indonesian dinner at second floor, like usually we asked all to put in a single used boxes and spoons.
Finished at around 19.30 we needed to be hurry cause all the stores would closed on 20.00. Oh no!
I had taken some photos of mom in the lobby before we went home.

Such a nice place to dine out, and also shop groceries cause they also had a not too large but comfortable supermarket here. And also here they really strict in the health protocole, so wanna go here too?
FX Sudirman
Sudirman Street next to Gelora Bung Karno, near the Transjakarta station and Senayan MRT station
open daily 11am-8pm (during pandemic)