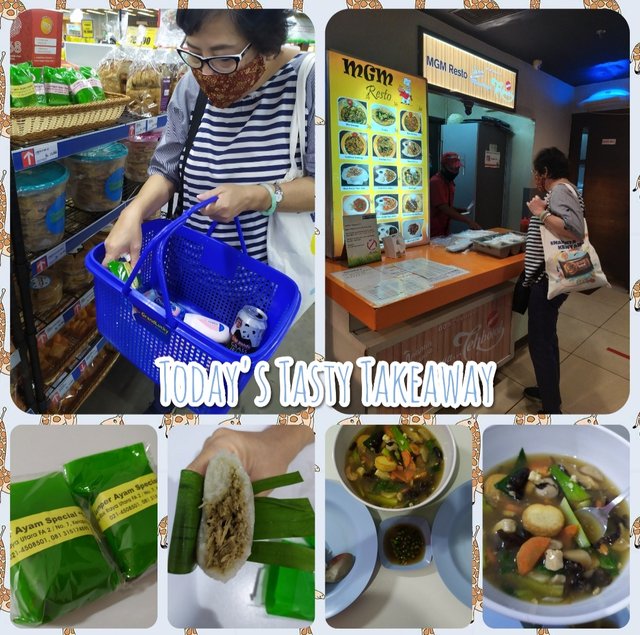 Hello, friends especially foodies!
Today i went to the supermarket with mom and it now also sold some Indonesian famous snacks.
Mom took 2 of chicken lemper to our basket to buy it.

After had finished our groceries shopping then we straightly went to their food court.
Not many people here, no wonder, they closed their dining area like what our government wanted, to prevent the spread of the coronavirus.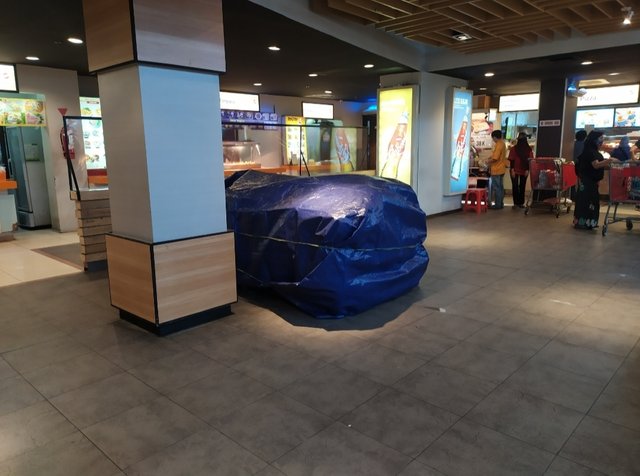 We went to the stall where we wanted to buy our lunch.
Here was the stall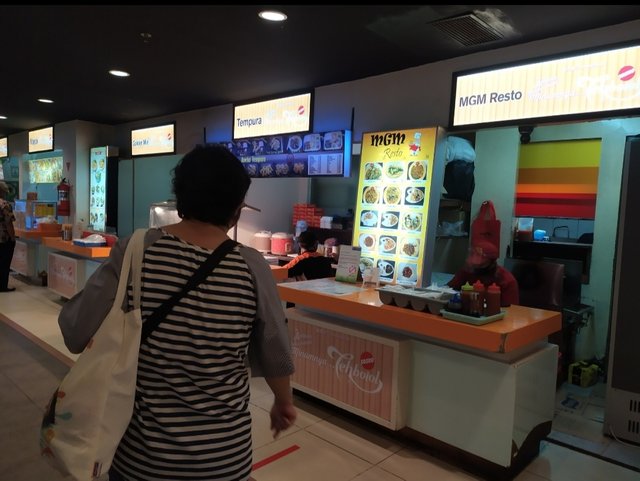 Their menu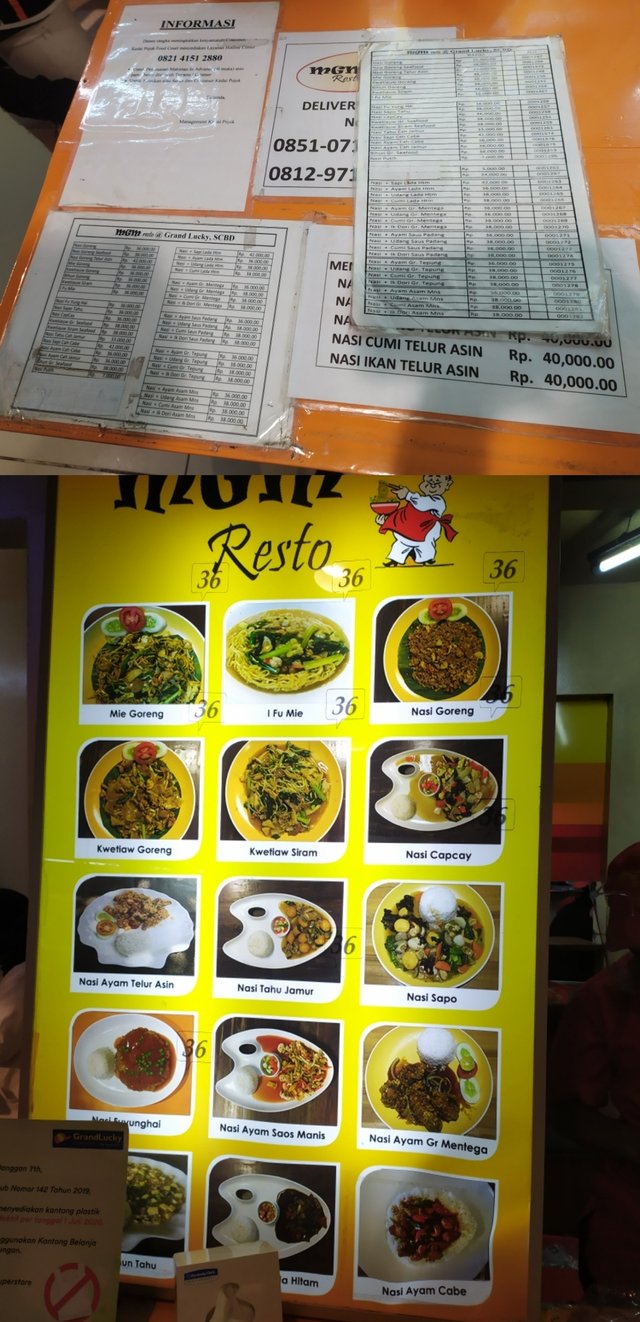 Mom ordered then the seller gave her an order receipt.
Then mom paid it in the cashier.

After it finished, mom needed to take her own plastic bag cause in our city, the government also wanted us to minimize the plastic bag using so all the sellers didn't give us plastic bag anymore.

We then opened and ate all the food at home.
Here was the lunch

Sapo tofu with rice
It contained japanese fried tofu, pakcoy, carrot, some mushrooms, chicken, meatballs, shrimps and fishballs. It tasted sweet and savory. So yummy! Plus we added the chilli savory soy sauce, made it even tastier!
And the snack, chicken lemper...

It was indonesian authentic cake, made from sticky rice and of course chicken, cooked with indonesian spices. It was really delicious, it tasted savory.. and you could feel the spices such as lemongrass and so on. Totally delicious!
The price for our lunch was 43,000 IDR or around 2.91 IDR.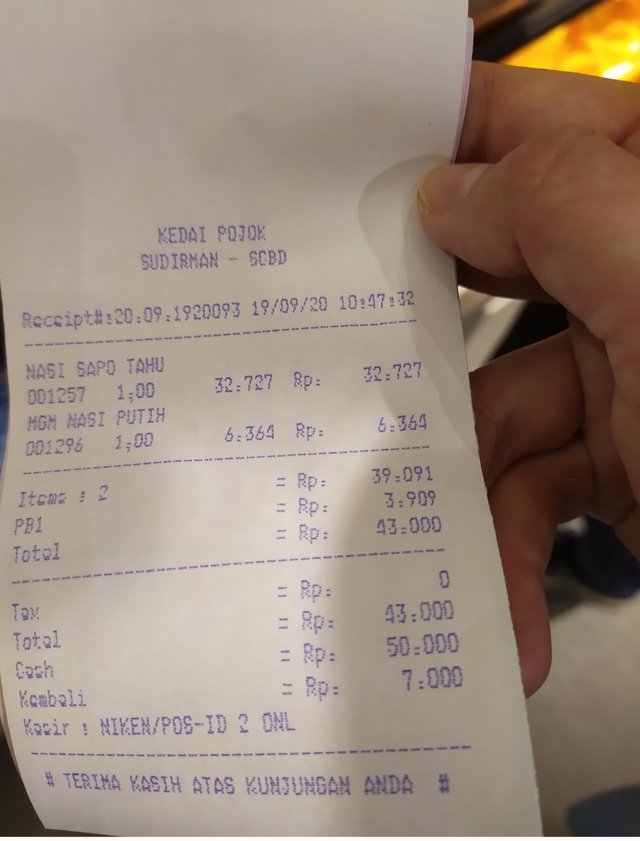 While for the snack (lemper) it costed 14,900 IDR or around 1 USD each so two of it was 2 USD.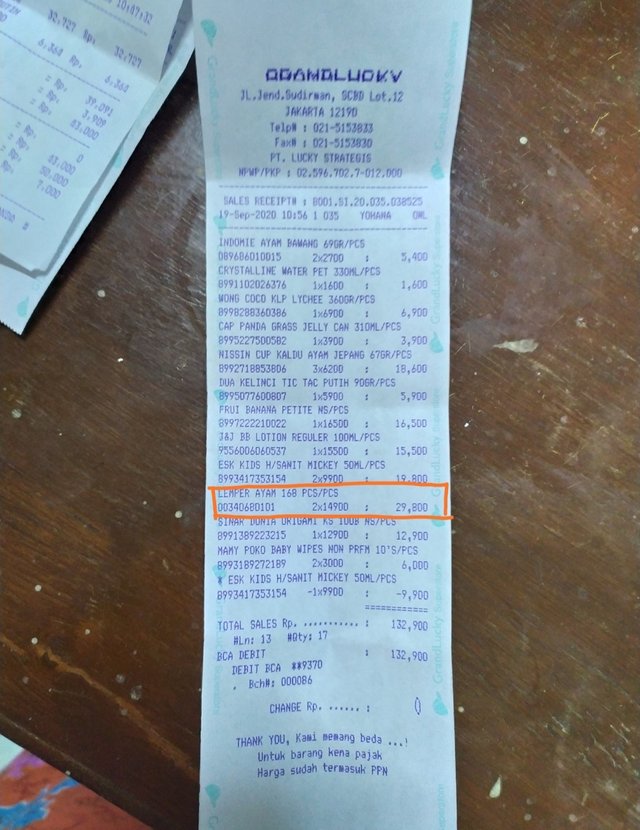 Want to try our today's takeaway?
MGM resto
Grand Lucky Superstore
SCBD
South Jakarta
open daily 11am-8pm