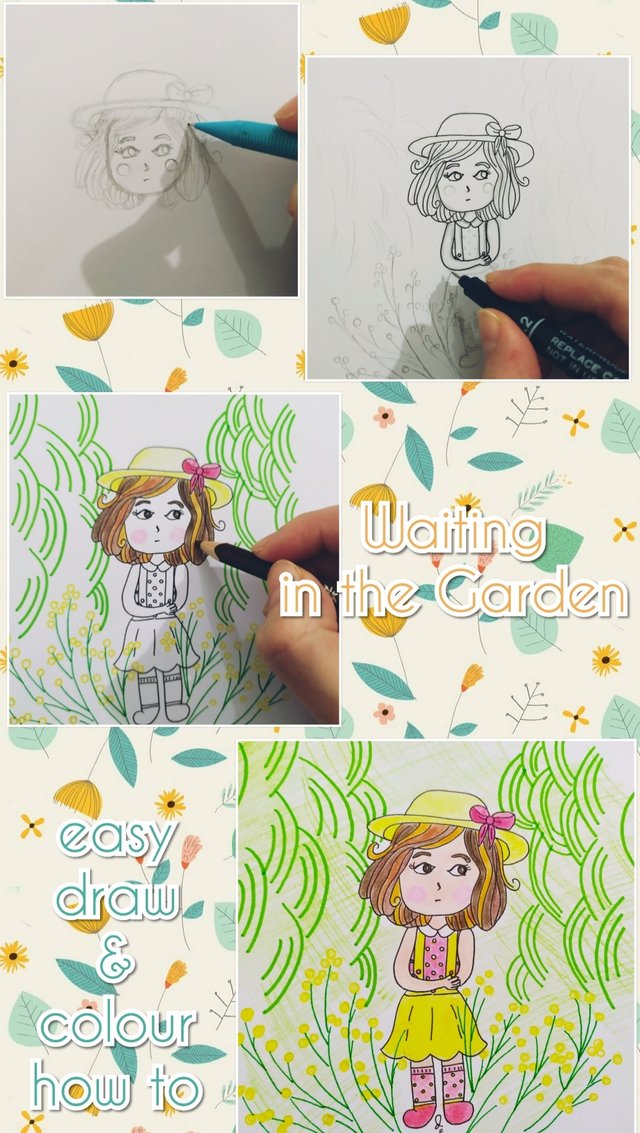 Hello, friends!
I just finished this who was waiting for her mother in the garden. It was cute and easy to do.
Material & things needed:
a drawing paper
a 2B pencil
an eraser
0.2 drawing pen
colour markers
36 colour pencils
How to draw & colour it:
First, i draw the girl's face then the hair. Her hat then to the body, arms and hands. Then her cloth and also skirt.

Finished with her legs and shoes then draw the plants and bushes near her. After finished using the drawing pen to bold the girl then i use the markers for the background. When it is finished, erase the pencil sketch.

Then colour all with the colour pencil.
I used four brown colour for the hair.

Happy drawing & colouring!