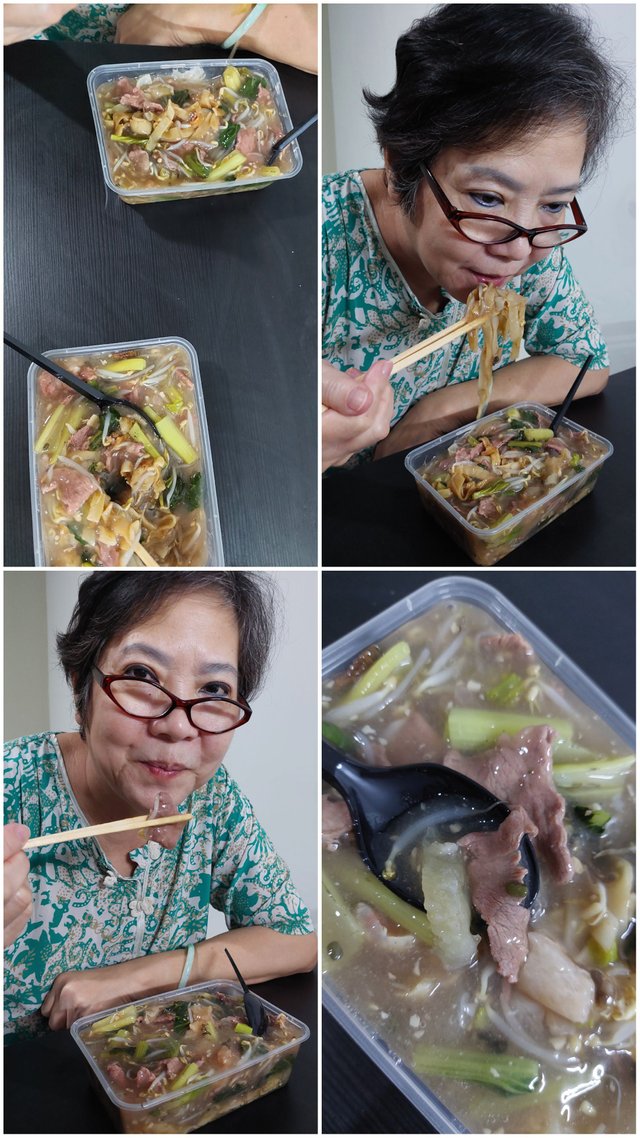 Hello, friends especially foodies!
Today i would like to share our foodie experience, like usually at home... cause there still no dine out recently. But it really doesn't mean we can't enjoy many delicious food like what we had last night.
For our dinner last night, mom and i decided to order stirred beef kwetiau, the best one, from one branch of a legendary well known kwetiau specialist restaurant even in mom's era.
The Food
Here how our dinner looked like
Both of us ordered the same stirred beef with the thick soup. Kwetiau actually is flat rice noodle, in this menu they stirred it with beef, beef tendon and vegetables.
The Taste and Flavour
The texture of the kwetiau was the best. It didn't had nor too soft. Perfect as it is usually and also had savory flavour as their thick soup. So delicious!
Next the toppings that it had. It had soft tasty and savory, sliced beef plus beef tendon. They also put some vegetables here, mustard greens and also beansprouts. The toppings was so perfect, we loved how they cooked the beef and tendon, really soft.
The Price
For two portions of the stirred kwetiau we paid 75,998 IDR or around 5.25 USD because i got food promotion off, from the original price 109,998 IDR. It was worth the price cause it had a perfect flavour.
Come and try one of the best kwetiau here!
Kwetiau Sapi Jangkung
GF2 floor Blok A1 No. 9-11
Seasons City
Jl. Prof. Dr. Latumeten No.33
West Jakarta
Open daily 11am-8pm
Only available online takeaway or delivery during this ppkm level 4.