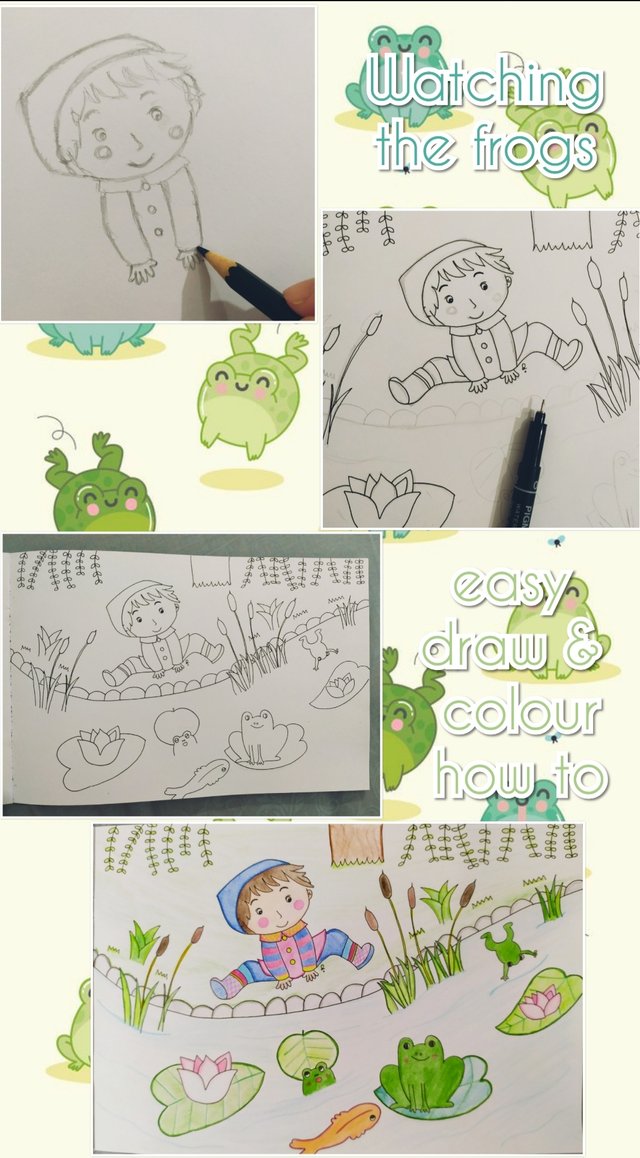 Hello, friends!
I just finished this cute boy who are watching frogs near a river. Now i'm gonna share to you how i draw and colour it.
Material & things needed:
a drawing paper
a 2B pencil
an eraser
0.2 drawing pen
36 colour pencils
How to draw & colour it:
First, i draw the boy. Started from the face, head, hair and his hat. Then his hands and legs with shoes.

Then draw some plants on his surrounding and a tree's branch, some stones on the river's surface. Also draw the river with some plants, frogs, and some lotus.

After finished, bold with the drawing pen and erase the pencil sketch. Then colour all with the colour pencil. I made checkers pattern for the boy's collar and shoes. And also some gradations for the leaves, then draw pattern for the tree's branch.

Happy drawing & colouring!