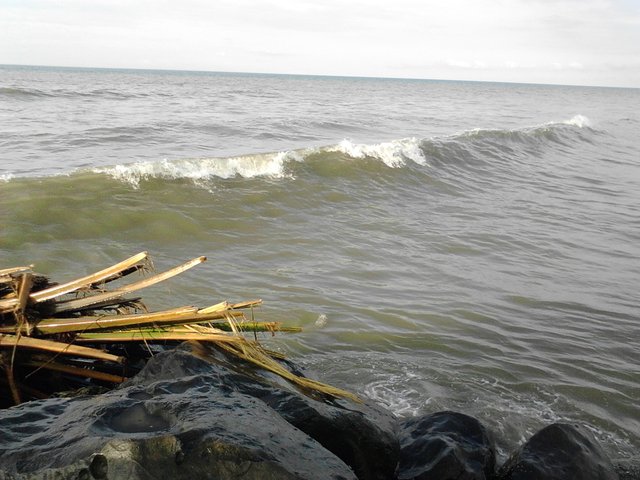 ---
Today I returned to the beach.
The location is Bangka beach, which is included in the Krueng Geukuh city area. As usual my goal to come here, which is to wait for the sunset, and take some photos, for the purposes of my posting material on Steemit.
However, because I arrived here early, I had to wait a while to get the sunset picture. While waiting for that moment to arrive, I sat on a rock, watching the waves that occasionally made me hit by the spark when the waves broke to the shore.
---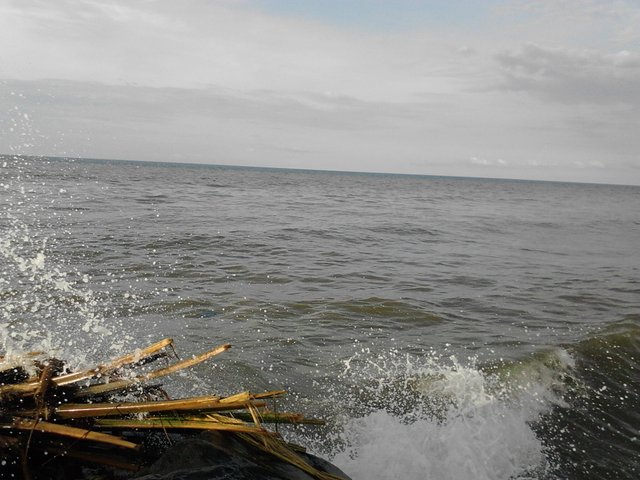 ---
The wind here is quite strong, so that makes the waves become high when I observe from my seat.
---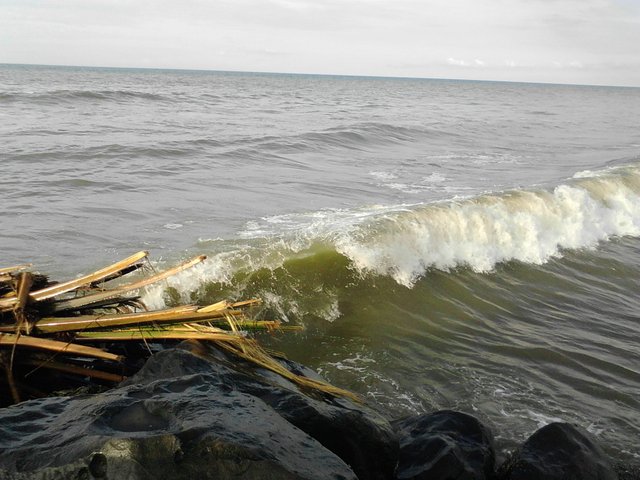 ---
Of course the strong wind conditions, and large waves, this makes the activities of the fishermen must stop from fishing. I saw that there were many fishing boats leaning on the dock, because they could not dock.
---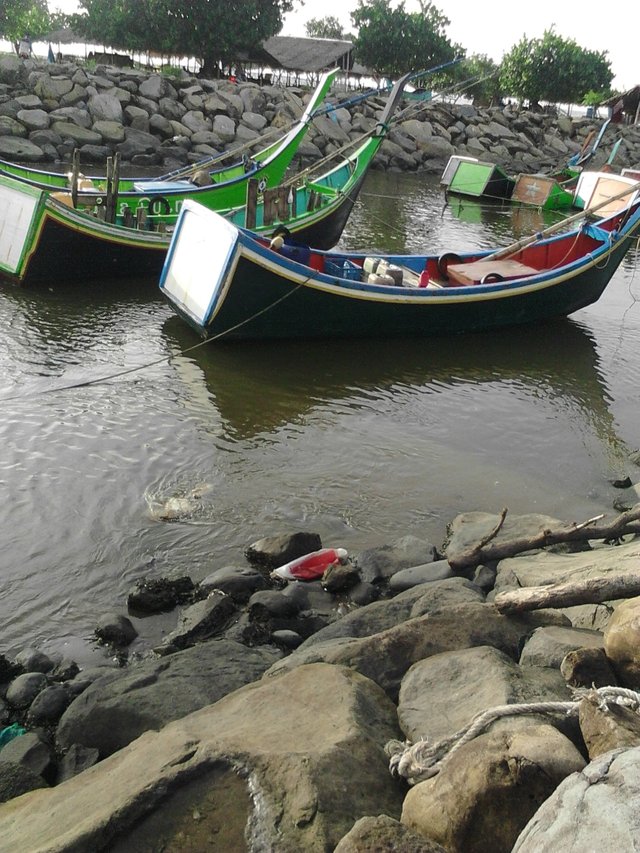 ---
Looks like I can't take pictures of the sunset, because suddenly the sky starts to cloudy, and foggy black clouds. Finally, I took a photo of a boat owned by a fisherman in front of me.
---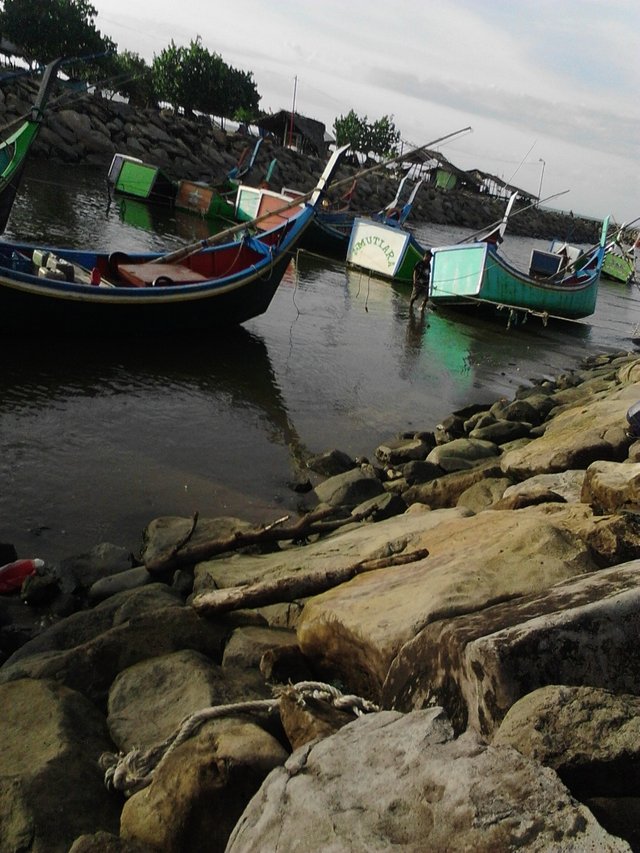 ---
One, two, three, four, five, six, seven, eight, nine, ten. There are about 10 ten that appear before me at this time.
---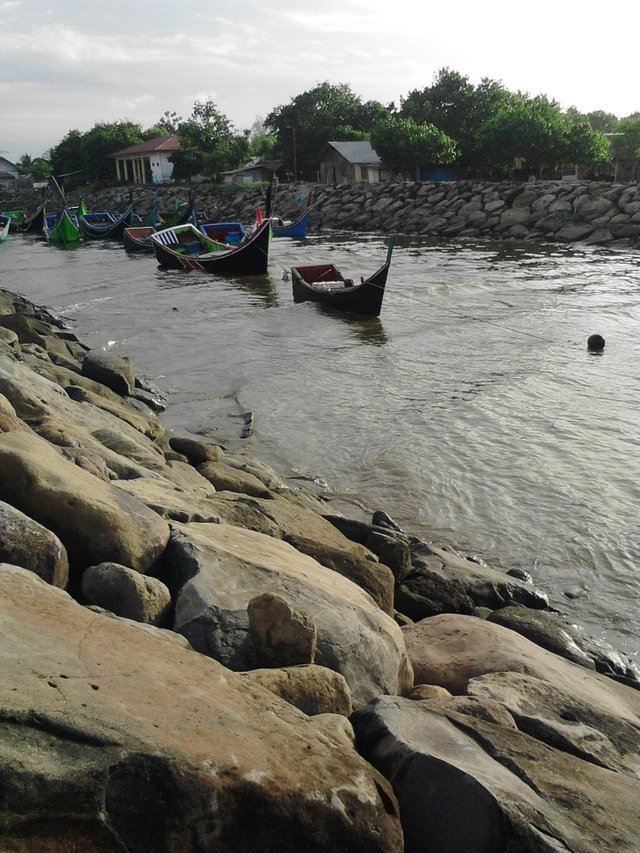 ---
I continued to walk closer, so I could see the boat clearly. The boats here are made and designed with unique shapes and bright colors.
There is one boat that looks different from the others. Now I am more focused with this boat. Look, good shape? The dairy is quite large, people here call it "Bot Langga."
---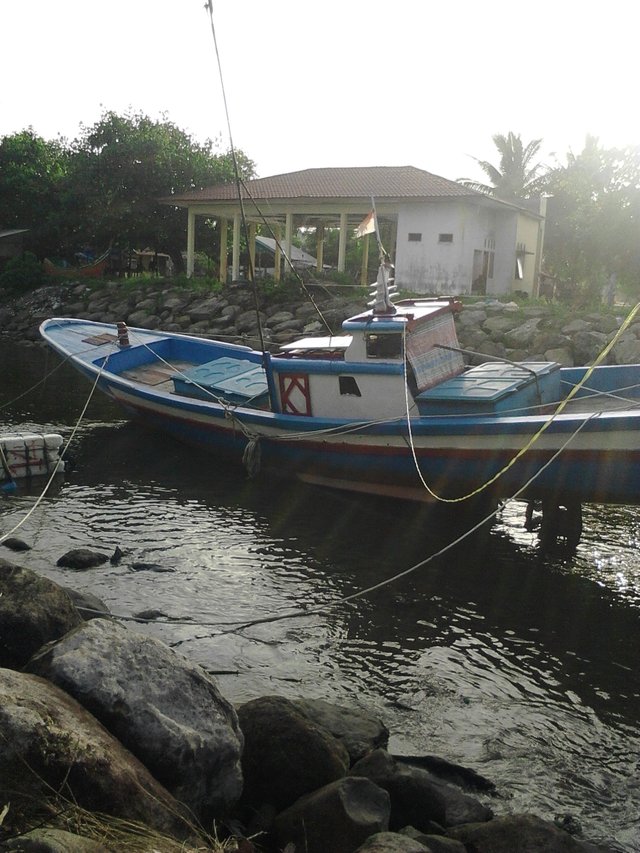 ---
Because of its unique shape, I am interested in taking pictures, with the help of my cellphone.
---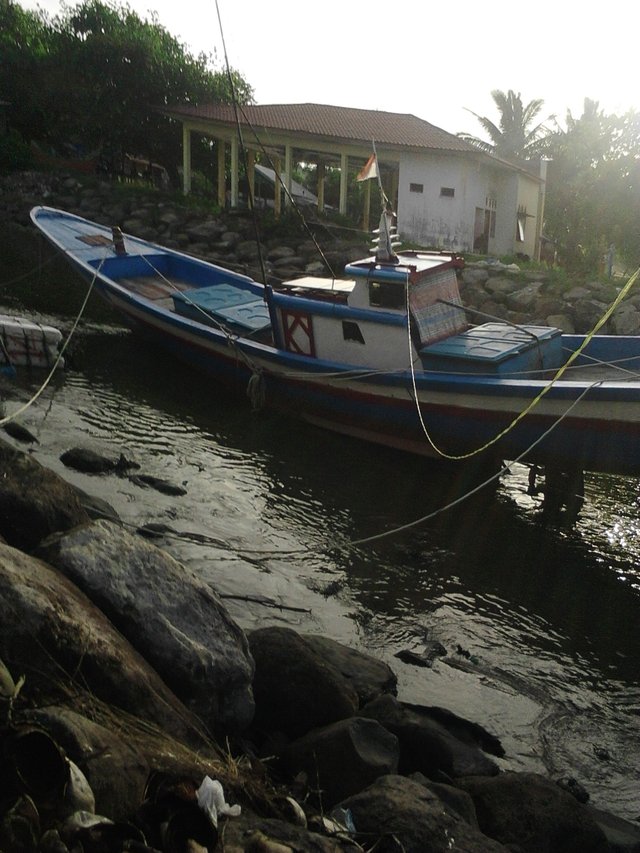 ---
Even though I can't take sunset photos, I'm not disappointed, because I found another object that is no less beautiful than the sunset. Yes, I succeeded in photographing a boat on the coast of Bangka.
I hope Steemians friends, like, and be entertained by the photo I show above.
Greetings Indonesian Steemians 💫
~Keep Spirit~