There's no city in the world like New York City. I don't care if you're a country mouse or a city mouse, everybody can find some kind of good in the Big Apple. Even if you hate the place, you still respect it.
It's the one place in the world that takes in everyone. That's what Lady Liberty is there to remind us of every time we peer out across from Battery Park or while on the Staten Island Ferry or sitting there drunkenly squinting toward the horizon in Red Hook, Brooklyn.
I just looked up the COVID-19 numbers today. They are without compare anywhere in the world. It breaks my heart to see what's going on today. The epicenter of the COVID-19 Crisis has certainly shifted from Wuhan, China to Tehran, Iran to Milan, Italy to my beloved NYC. I have a friend from my hometown working in the hospitals there. Every single day is a new nightmare for the health officials there. You can kind of see him going slowly crazy with each successive post on Facebook.
Yesterday, according to the official statistics from NYC.gov, there have so far been 122,148 reported infections. That's up from 94,409 cases just one week ago. That's a 29.3% increase in a week.
The Five Boroughs have so far seen a combined total of 8,893 deaths (as reported by New York State). This figure alone is up 63.8% over the week. What's worse is that The City keeps track of its own death statistics that are even higher! They suspect a total of 12,199 deaths have already occurred within the city limits due to the virus alone, not to mention all of the deaths that occur everyday because the health care system is completely overwhelmed.
It's a travesty.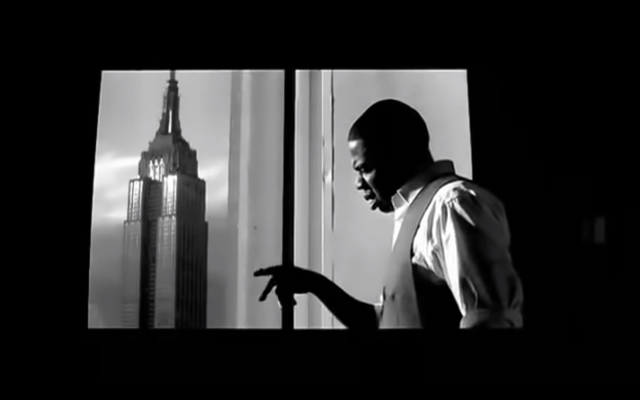 But if any City is equipped to get through that kind of madness, it's New York City. There are all kinds of different people in that city. The noble street vendors. The off-off-Broadway dreamers. The scammy Wall Street also-rans. The hipsters smoking joints in broad daylight before they go to their shit office job that barely pays the rent on their overpriced closet-sized bedroom in some converted loft share in Hell's Kitchen. The early retirees in The Village. The actors who've made it, the hustlers who haven't, the academicians, the librarians, the starry-eyed non-profit workers, the cops, the firemen, the restaurateurs, and so many more.
Like Jay Z says, there's "8 million stories out there in the naked city, it's a pity halfa y'all won't make it."
I just hope we live to see a world where those lyrics don't even half come true when it comes to COVID-19. No one there deserves to go through what that city is going through right now. But going through it is what they are all doing.
So let's hear it for New York, in whatever small way we can. Maybe just hum this chorus from the classic Jay Z / Alicia Keyes song "Empire State of Mind" to your kids tonight when you put them to sleep so they'll know, so they'll remember, so they'll begin to understand the spirit of the people that live there and maybe just maybe they'll hear it out there in Queens and Brooklyn, where they need to feel every ounce of support that the world can provide until this disaster is over.
New York
Concrete jungle where dreams are made of
There's nothing you can't do
Now you're in New York
These streets will make you feel brand new
Big lights will inspire you
Hear it for New York, New York, New York