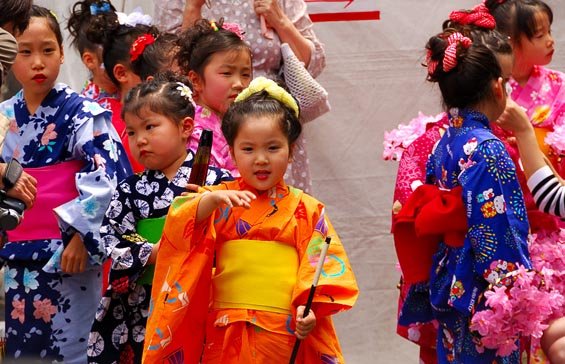 ---
Source
One of the festivals dedicated to girls is being held in Japan today. Here's more information.
Minamatsuri is a celebration for girls in Japan. The origins of this celebration go back about a thousand years, in the period of the Hyan empire, from 794 to 1185. At that time displaying Hinamatsuri dolls, on terraced shelves, on floor carpets, had become a tradition.
Dolls in folk clothes The ancient Japanese government, the emperor and empress, were placed at the top level, followed by other members of the kingdom. This doll depicts the atmosphere of the Hyan empire, at that time.
Japanese society believes that dolls can be a medium to remove bad luck and calamity from the human body. Hinamatsuri dolls are only shown when a family has a daughter. Usually this hinanigio is passed down from generation to generation in a family.
A girl will get her doll when she celebrates Hinamatsuri for the first time. And an interesting fact about Hinamatsuri is that it turns out that this is actually to pray for the growth of her daughter. Hopefully the luck is also good, the growth will be good too. And the arrangement of the dolls was as I told you, the first one was the emperor, the empress. So there are arrangements.
And there is something else, this is a Fehinamatsuri event, there is also a Tongonosekfu celebration. That's for the boys. So, Hinamatsuri for girls. And there is also a Sichigo chan celebration. Now, that means celebrating, they are children aged 7, 5, and 3, they both went to the temple, prayed, so that fate and misfortune would be far from them.
World Ear Care Anniversary

---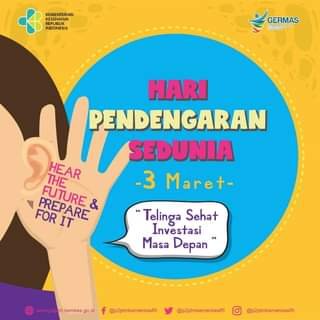 ---
Source
Today is also celebrated as the important day to care for one of our five sense organs, in full in my post below.
March 3 is designated as a moment to commemorate the importance of caring for ears worldwide.
This commemoration originated from a congress in Beijing, China, in 2007. The World Health Organization, or WHO, together with China, held the first international conference on the prevention and rehabilitation of hearing loss.
The result of the congress was to set the International Ear Day to be commemorated every 3 March. It aims to promote global action on treatment and minimize the incidence of hearing loss.
Every year the commemoration of International Ear Care Day is held with a different theme. Accompanied by socialization related to the increasing importance of ear care.
This year, the commemoration of International ear care has the theme "My Ears Are Healthy, My Ears Love."
By @midiagam