Hello friends!
The diary writing is a every day's task but could not do regularly, in fact I only write when I have something new to share with you all.
Saturday 22nd was the day to shoot my another recipe video for YouTube. Normally it takes a full day to produce a video, which include pre-shooting preparation like collecting and buying ingredients, shooting while making recipe, editing and uploading the video.
The day started with a cup of black masala tea as usual and had some papaya cubes after that. Usually we like to have papaya in the morning only. Finished reading newspaper and checked various routine websites like steemit, facebook, gmail, youtube etc.
By the time it was 9:00 AM and started to collect ingredients. Today's recipe was Bundi and Modak on the occasion of Ganesh Chaturthi! There was some ingredients missing so I decided to buy from the market. I was feeling hungry so instead of taking breakfast I took brunch and then rushed to the market to buy ingredients.
Then it was about 10 AM, usually I shoot video alone but now a days my 11 year old son is at home due to COVID19 lockdown he loves to help me and learn photography.
---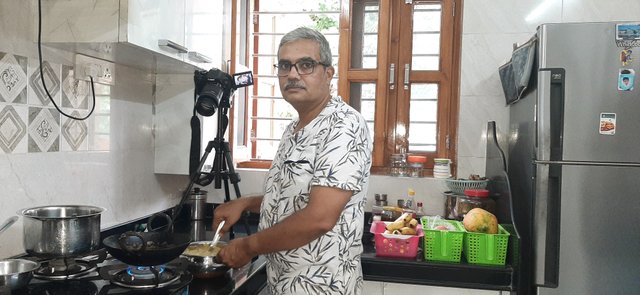 Making a youtube video
---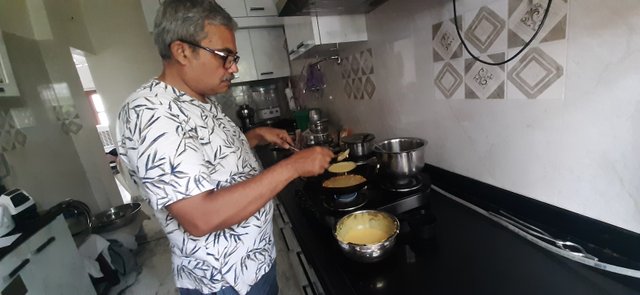 Shot of frying bundi
---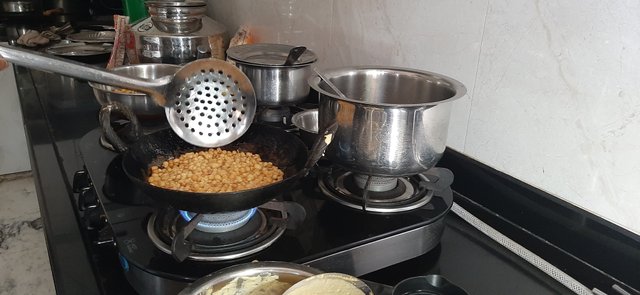 Making Bundi
---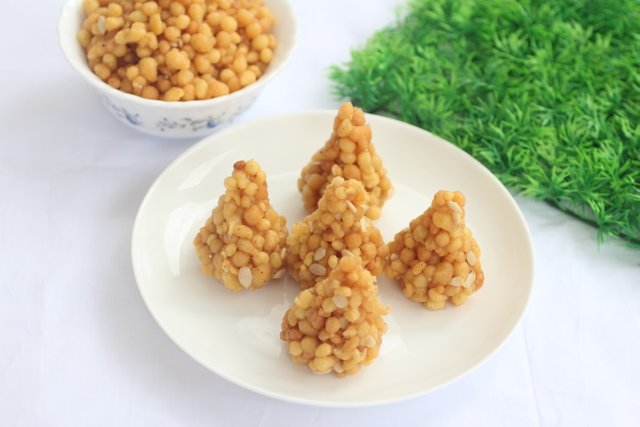 The final product!
---
I took me about 3 hours to finish shooting. It was my 2nd time I prepared boondi recipe and this time it was perfect in shape. You can see my recipe in the video below.
This time my son also took some video shots from mobile and that was slow motion shots, I really impressed with that I included 2 shots in my final video.
After 3 hour of work I was little tired to took some rest. In the afternoon at 3:30 I went to the market for some work and returned up to 5:50 evening.
---
Final video
---
Video editing was still pending so after taking evening tea and snacks I started to edit video. Video editing is also a long process and required a lot of efforts. Though I can not do editing in one sitting so It took me about 4 hours to finish editing. It was midnight when I finished my editing task.
Since I do not upload video in the night due to less viewers available in the night so I decided to upload tomorrow morning.
This was my day totally devoted to producing a video recipe for YouTube.
Please watch my video and subscribe to my channel Vegan Planet
---

---