DappRadar has now started tracking Steem and Hive dApps. With this, DappRadar website is now tracking dApps across 13 blockchains.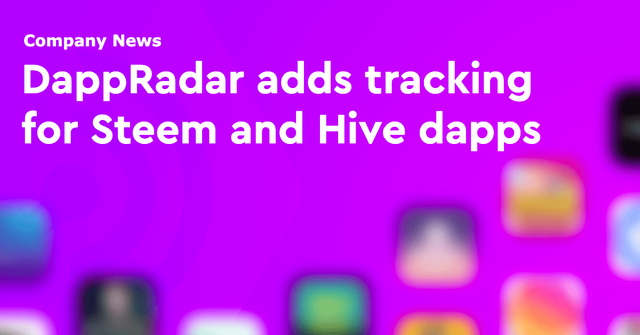 On Hive protocol, DappRadar currently lists 17 Dapps, whereas there are 79 dApps listed on Steem protocol. However, most of these 79 Dapps are either inactive or have moved to Hive blockchain.
Most active dapps of all blockchains, Splnterlands has recently moved to Hive blockchain, but is still mentioned on Steem. Likewise, active tribes like SteemLeo & Palnet have discontinued on Steem and have got their own Hive versions, but these are still being tracked on Steem.
Therefore, I would like to request all dApp owners on Steem and Tribe operators on Steem who haven't listed their dapp on DappRadar, to list their DAPP on DappRadar.
Thank you!