These days in the market, we have got used to be served a cuppa of tea or coffee in a disposable plastic or paper cup.
This always add up to the plastic litter.
Whether you are at a railway station or a bus station, a roadside tea vendor in the market or a religious pilgrimage at a temple, wherever you visit you are compelled to drink your beverage from a disposable cup.
Since commercial spaces have become very expensive, tea vendors work out of a very small place. They don't even have any water pipeline connection to clean utensils. And even if they have sufficient water supply, labour charges for cleaning utensils are no more sustainable. So people have conveniently switched to these disposable plastic containers.
Most people are not even aware of the health impact of drinking steaming hot beverage right out of a plastic cup.
Most of the paper cups too are coated with a plastic lamination and printed with chemical printing ink.
But environment impact of these plastic litter can no more be ignored. There is so much plastic everywhere that even stray cows have become habitual of eating them to fill their starving stomachs. For sometime, our government is trying to ban / contain plastic usage, but without much success.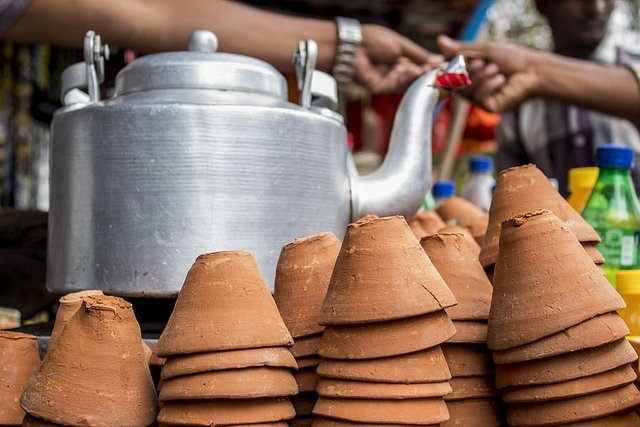 Traditionally, before the advent of plastic & paper cups, Kulhads were used to serve tea and lassi. Kulhar / kulhad, also called as shikora are unpainted and unglazed disposable containers made by clay. When these were in use, potters and art of pottery was thriving as a cottage industry.
Several years back, when Laloo Prasad Yadav became the Railway Minister, he banned all plastic cups in all trains and railway stations and re-introduced these handle-less clay cups.
They are thick and can be easily gripped from any side without feeling any heat. The taste of tea, lassi or whatever you are drinking from it is enhanced by the earthy aroma of mud. You can throw them anywhere and they quickly becomes the part of the soil.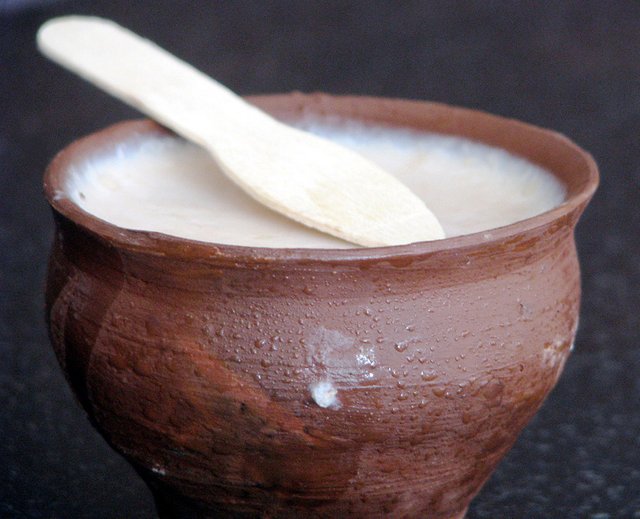 But our consumption of disposables have increased hugely that potters were not able to meet the demand. Secondly, they being heavier and bulkier than plastic cups, were difficult to transport from villages.
Later, Prime Minister introduced the Kumhar Sashaktikaran Yojana (Potter Empowerment Scheme). Under this scheme, the government gives electric chalk to the potters. This has played a huge role in increasing their efficiencies. Government has also proposed to buy back the axes made through these pottery wheels.
This sustainable and environment friendly business has a huge market potential and can help us in replacing the rampant usage of disposable plastic cups. It can be started in a small place, with a capital as low as Rs. 5,000/- only.
This year, the government has set a target of distributing 25,000 electric chalks. More of such efforts are needed to restrict and replace the use of disposable plastic to save our planet.