Generally, I used to undergo following steps to spend my Crypto for some goods or shopping:
1 send my crypto to an exchange where it is listed.
2 trade it for bitcoin and then convert it to USDT.(I actually add a few more steps by converting it to another coin with almost zero withdrawal fee to save on high USDT withdrawal charges and then repeat step1 & 2 after transferring to an Indian Exchange).
3 transfer USDT to some Indian crypto exchange like WazirX
4 sell USDT for INR and withdraw it to your bank account.
5 spend INR for goods and services
But what if there is a way to directly use your crypto to buy goods and services? Would you like to use that instead?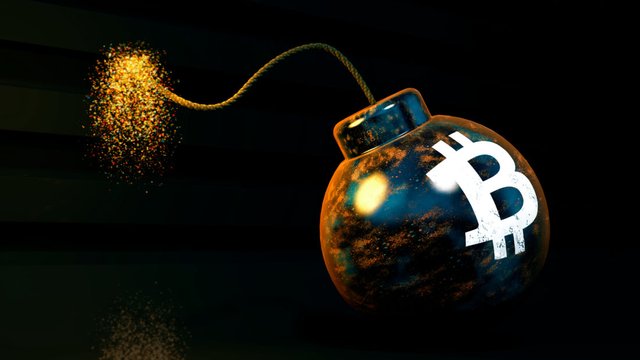 Well, CryptoRefills is trying to do just that. It is providing shopping services directly from crypto like Bitcoin, L-BTC, Litecoin and Dash.
From Crypto refills you can directly spend your crypto to buy goods like electronic gadgets, clothing, shoes, grocery and even mobile recharges. The platform is active in about 180 countries and you can buy recharges for over 600 mobile service providers. Unfortunately, post-paid users can't take advantage of it yet.
Essentially, to buy grocery and goods you buy gift cards or vouchers for e-gifts or something like prepaid cards. Then you use this cards to shop at Big Bazaar, Flipkart, Amazon etc.
You only need to provide your email address to receive this gift cards or codes and you can do that by transferring the amount from any Bitcoin wallet to CryptoRefills' wallet.
No doubt this service looks very convenient and time saving.
But still, I am not very excited to use these services as of now. Personally, I find the displayed prices in terms of crypto on a little higher side than what I would spend in fiat.
The other important fact to consider is that Bitcoin sell at premium in India. So we always get a good premium on Bitcoin prices over the international Bitcoin rates. So it's always better to sell Bitcoin for INR and earn the premium which you might have paid at the time of buying it.
Nevertheless, CryptoRefills a good service for people who are looking for convenience and speed; and especially those who don't want to use centralised Exchanges and undergo KYC / AML process.
You can use their services totally anonymously ...and I think this is the best part of their offering. Only services like these can make the concept behind bitcoin truly meaningful.
Buy Clothes, Fashion and Apparel with bitcoin or crypto in India at these brands
Aldo
Bata
Beverly Hills Polo Club
Celio
Gap
Izod
Levis
Louise Philippe
New Balance
Nike
Titan
United Colors of Benetton
US Polo Assn
Van Heusen
Vero Moda
Where to buy wellness and self-care needs with bitcoin in India
Body Craft
Four Fountain Spa
Kama Ayurveda
Nu Ayurveda
The Body Shop
How to do e-commerce shopping with bitcoin in India
With Vouchers purchased on CryptoRefills you can use bitcoin and other crypto to purchase computers, smartphones, electronics, appliances and much more on the top Indian ecommerce sites.
Flipkart
Big Bazaar
Where to shop for groceries with bitcoin in India
Spencers
Spar Hypermarket
BigBasket
More
For more details, visit CryptoRefills at:

https://www.cryptorefills.com/
Do share your experiences if you have used its services.
Thank you!