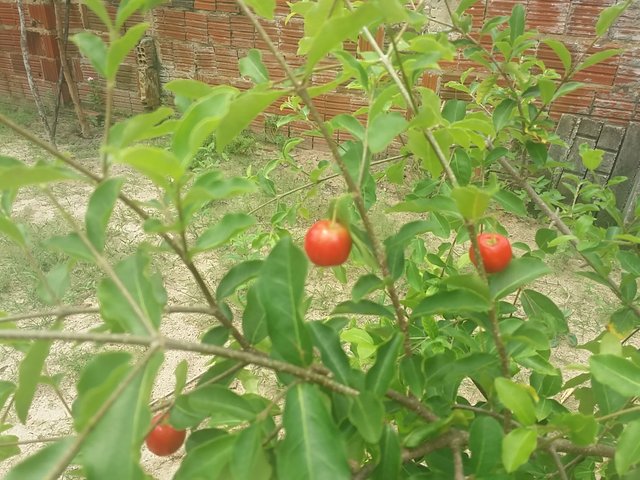 My little acerola gave the first 3 fruits. I take care of her with care, fertilizing and pruning, now she thanked me, starting to bear fruit.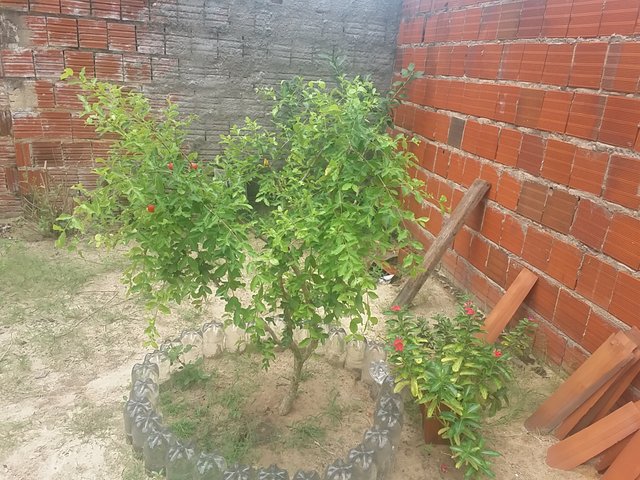 Here at home we make acerola juice, reaping all the benefits that I will present below.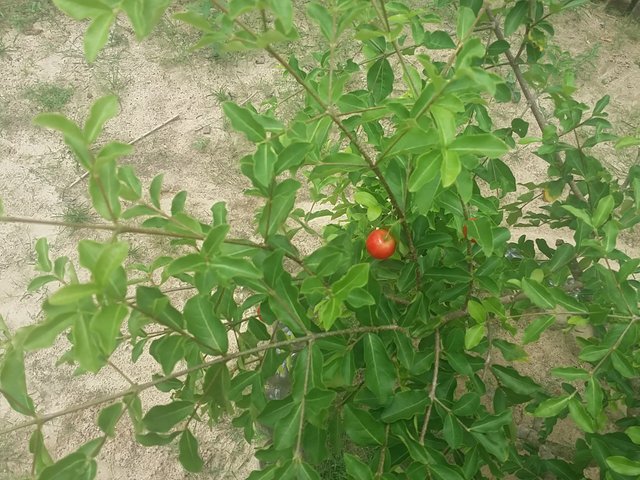 Acerola is an amazing fruit, because in addition to having countless benefits for our body, it has more vitamin C than orange, for example. Learn more about this amazing fruit.
Acerola, also known as Antillean cherry, scientifically Malpighia emarginata or Malpighia glabra, is a fruit originating in the Antilles, Central America and South America.
In terms of size, it is very similar to cherry, and can be presented in red or yellow colors, with a yellowish interior and subdivided into three seeds with a characteristic bitter taste.
In addition, your tree is called aceroleira, and can measure approximately 3 meters in height.
There are several species of acerola, the caboclas, cherries, apodi, fruit, olivier and rubra being the most cultivated in Brazil.
An acerola weighs, on average, between 20g and 40g. But don't be fooled by its size and weight, as the health benefits of this small fruit are incredible.
NUTRITIONAL VALUE OF ACEROLA
Acerola hides numerous nutrients in its 40g of succulent mass. In addition to flavonoids, vitamins A, B1 and B6 it also contains minerals such as phosphorus, iron, potassium, magnesium and calcium.
Another famous component of acerola is carotenoid, a substance responsible for the red color of the fruit. In addition, the fruit is also considered an antioxidant, which indicates that it helps prevent the premature aging of cells.
But its beneficial components don't stop there. Surprisingly, acerola is the fruit that has the highest vitamin C content.
Thus, some varieties of this fruit reach up to 5,000 ml of vitamin C per 100g of pulp. Still within the statistics, acerola has 100 times more vitamin C than lemon, 20 times more than guava and 10 times more than cashew or blackberry, for example.
In other words, consuming 3 to 4 berries of these can supply an adult's daily need for vitamin C.
It is worth mentioning that the greener the fruit, the more vitamin C it will offer. That is, a dark green fruit will have 90% more vitamin C and 50% less sugars.
Still, if we compare acerola and orange, we will discover something interesting, because acerola has more vitamin A than orange.
This vitamin is responsible for preventing diseases such as night blindness. Thus, the recommended daily amount of vitamin A is 900 micrograms for men and 700 for women.
In this sense, while orange offers us 20 micrograms of this vitamin, acerola emerges as the champion in quantity, with 76 micrograms.
Acerola on the foot
Acerola is the fruit with the highest vitamin C content.
But, how does all this influence the properties of the fruit? Let's see.
ACEROLA PROPERTIES
Because it is the fruit with the highest vitamin C content, acerola has antioxidant properties, in addition to stimulating collagen synthesis, a fundamental component for maintaining the health of bones and connective tissues.

It also combats fatigue, nervous exhaustion and stress, in addition to having anti-infectious properties, which help to stimulate the body's defenses.

Due to its richness in minerals, acerola is a good remineralizer. That's because its high concentration of flavonoids and anthocyanins give it antioxidant properties, making it effective in preventing heart disease and cancer.

It is indicated to assist in cases of pulmonary disorders, treatment of dysentery, wound healing, flu, nosebleed and gingival hemorrhages, muscle pain, rheumatism, anemia, liver diseases and diets for people recovering from physical and malnourished wear, for example .
Source: https://abrafrutas.org/2019/04/23/os-incriveis-beneficios-da-acerola/