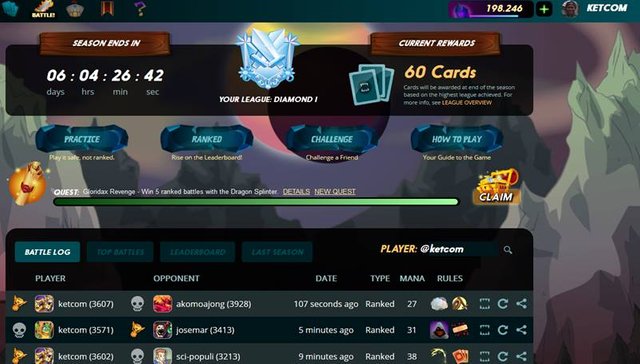 I can say I had a better day today with completing the daily quest though I started with 2 loses but once things settled down it was a home run all the way. I started my quest at 3.5k+ points and ended it with 3.6k+ points which is great by all standards.
It is less than 6 days to the end of the season and I see fighters are coming into battle well loaded to cause as much defeat as they can to their opponents so that they can move to higher levels. I can remember vividly well when I was in the lower leagues that sometimes you bump into opponents that don't just have the monsters to do battle because of the rule set for that particular battle, but at the top league, even with the toughest of rule sets you still see you opponents rolling out monsters you didn't even know existed. Lol.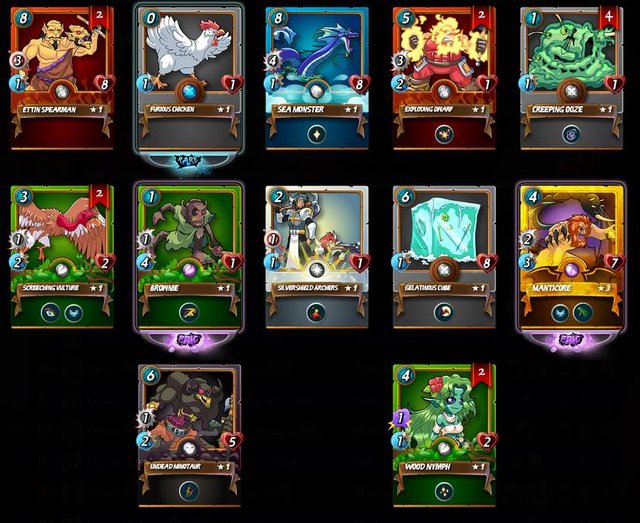 Rewards day 84
I finally got a Gold card without the potions after 5 days of doing battle. And it is just just a common gold card, it was an Epic Gold card worth over $11 when I checked. What a relief! Lol. I got another epic card, a rare card and other common cards. It is comforting to know that without the potions you can still get high priced gold and legendary cards from completing the daily quest and receiving the reward cards.
You can watch one of my battles today using the link below, thanks: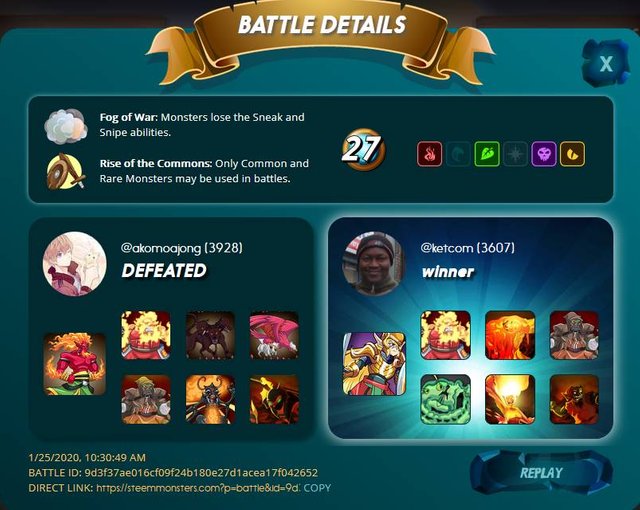 https://steemmonsters.com?p=battle&id=9d3f37ae016cf09f24b180e27d1acea17f042652&ref=ketcom
If you haven't joined the splinterlands games you can use my referral link https://steemmonsters.com?ref=ketcom to join and I'll give you all the support I can offer including one or more free cards. Thanks. There are referral rewards offered by splinterlands when a new member joins using your referral link, so can check that out as well.
Thanks for reading. Keep your comments coming and follow me if you have not already done that. Again, thanks a lot for your support to me always.
Posted via Steemleo