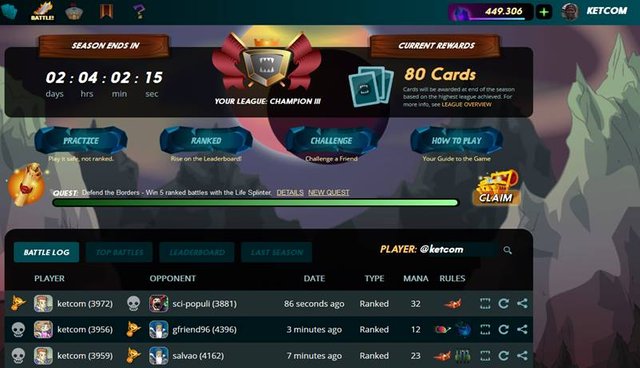 It was a tough day for me at the battle field, every opponent I did battle with was well loaded with all arsenals for doing battle. I must say, I did put up a good fight and I am sure some of my opponents had their hands in their mouth because the battle for to the finish and only one monster was left standing on both sides.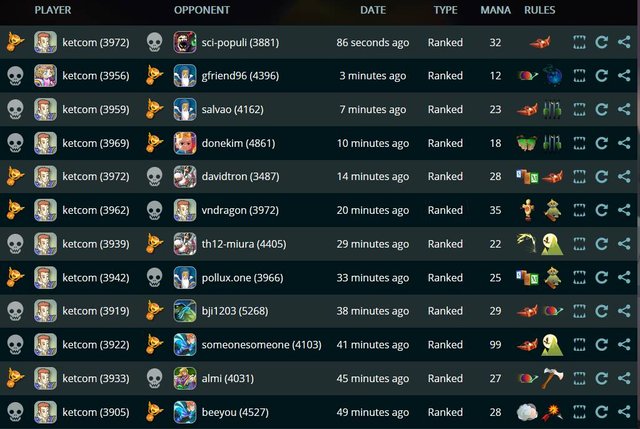 I got the life splinter for my daily quest and it was great for me as I am good at it but sometimes you take a risk and it just doesn't pay off. I fought 12 battles to complete my daily quest and though I lost seven of such battles, the five I won took me to a higher point level and I think that is fair enough.
Rewards day 88
I got two Epic cards today and both came in twos which is great. I got some rare and Common cards and that was it for me. I forgot to screenshot it though and when I went to peakmonsters to have a look at them, it wasn't opening there, don't really know why though.
I read about the Reward System Changes for players today and you can check out the post in the link below if you haven't already seen it.
https://steemit.com/splinterlands/@splinterlands/reward-system-changes
I can see the owners are concerned about the sustainability of the system and are willing to make the necessary changes to make this platform a solid investment with less risk of loss to investors and I think that is important.
I also do understand the fears of some who feel it is a lowering of rewards, but when you look at it carefully it does seem to have stuff sorted as the DEC you win could also be used to buy cards. Anyways, what do I know? Lol.
You can watch my last battle today by using the link below, thanks: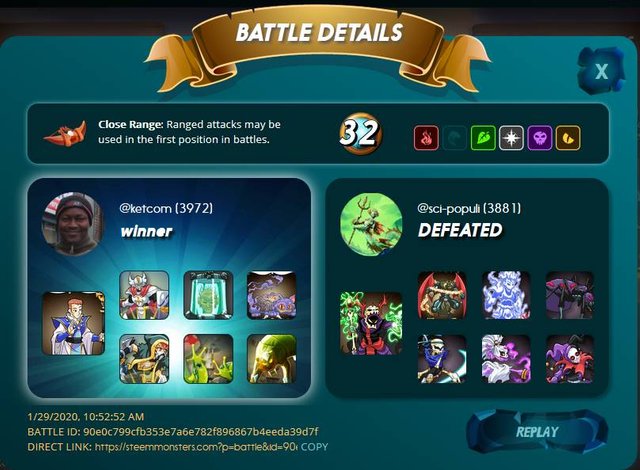 https://steemmonsters.com?p=battle&id=90e0c799cfb353e7a6e782f896867b4eeda39d7f&ref=ketcom
If you haven't joined the splinterlands games you can use my referral link https://steemmonsters.com?ref=ketcom to join and I'll give you all the support I can offer including one or more free cards. Thanks. There are referral rewards offered by splinterlands when a new member joins using your referral link, so can check that out as well.
Thanks for reading. Keep your comments coming and follow me if you have not already done that. Again, thanks a lot for your support to me always.
Posted via Steemleo