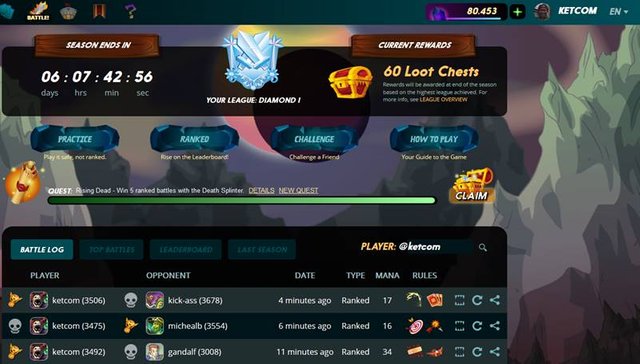 I would like to know if anyone knows when @michealb is sleeping so that I can complete my daily quest in peace. Lol. That guy shows no mercy when he defeats you in the battle field and he did that again today when I was I was on a two battle winning streak and only needed one more battle win to complete my daily quest. He is becoming very unpredictable these days and I can't seem to predict what monsters he is going to use. Anyways, good one champ, until we meet again on the battle field.
I got the Death splinter today and I must say it was fair compared to the battles of the other days. I haven't been getting the Death splinter type daily quest for some time now so it took some time to adjust my attack and defense strategies for the battles I faced today.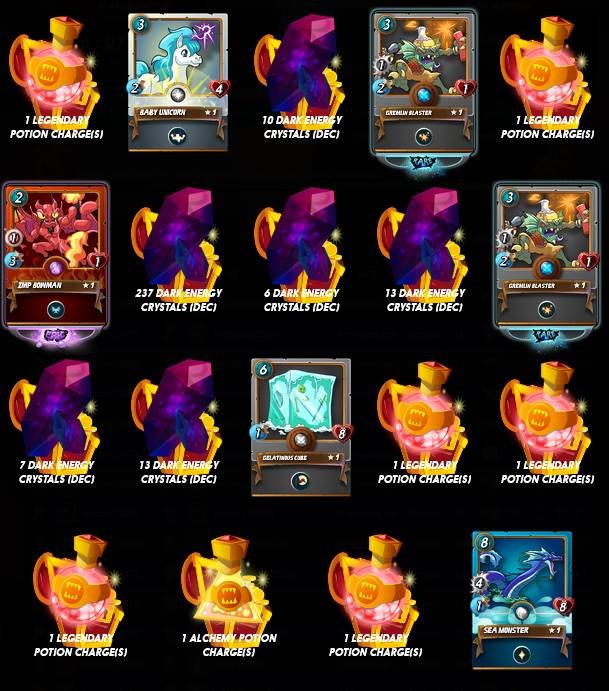 Rewards day 99
I got one Epic card, two Rare cards, three Common cards, one Alchemy potion, six Legendary potions and a bunch of DEC. I am still hoping for a killer card soon, I haven't received any cards over a dollar since the new change in the reward system, hopefully, it will happen soon.
You can watch one of my best battles today by using the link below, thanks: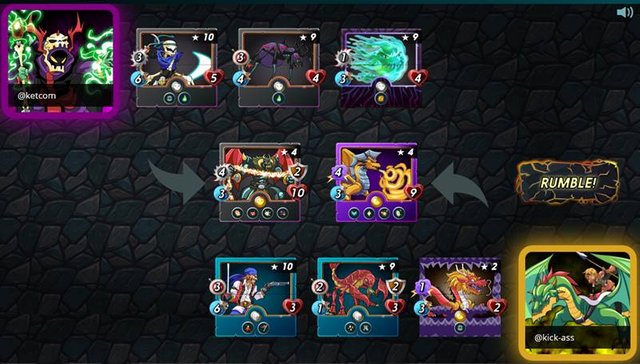 https://steemmonsters.com?p=battle&id=6e628d51b5ed0902ae39998cbb24ed316136aeba&ref=ketcom
If you haven't joined the splinterlands games you can use my referral link https://steemmonsters.com?ref=ketcom to join and I'll give you all the support I can offer including one or more free cards. Thanks. There are referral rewards offered by splinterlands when a new member joins using your referral link, so can check that out as well.
Thanks for reading. Keep your comments coming and follow me if you have not already done that. Again, thanks a lot for your support to me always.
Posted via Steemleo