I've talked many times about my failure to on-board people to Steem.
Come on...you know what I mean...you feel me, right? You face the same issues you LIERS! NO? Then show me your cousin's posts...or your girlfriend's...or the one your boss made the other day...
---
Yeah yeah, ok @tarazkp ...I ain't talking about you, nor about you @derangedvisions ...I know...
Especially the ones close to me such as members of my family...friends that we grew up together and are part of my life since childhood, or even my girlfriend, which has turned out to be a Steem expert while watching me doing my thing here for the past 25 months or so.
The fact that she refuses to give it a shot though, no matter how hard I am still trying to persuade her, is beyond me...
And when I say a Steem expert, I mean it...you wouldn't believe...
Just to give you an idea...The following short dialogue took place a few minutes ago...
---
-Hi baby, I am finally back home!
-"Oh, you finally found your way back? Where the hell have you been all afternoon?"
-Errm...you know, I was training with my brother and right after we finished, the guys called us and we went for a beer, that's why I was a little late.
-"A beer? Just a beer? Are you fucking kidding me?"
-Ok...more likely 5 OK? 5 beers...
-"We were supposed to watch that movie tonight, remember? Of course you DON'T!"
-But I do. How could I forget? ( Obviously I don't remember shit...) Just gimme a min to check my Steem notifications and we are ready to go.
---
At this point I just need to mention that whenever she sees me sitting on this chair and logging in to Steem...well...have you seen Hannibal? That.
So she stood right behind me to make sure that I will only spend a couple of minutes on Steem and that I will indeed just check my notifications only...
Savage...
---
The thing is that the moment I logged in to my Steem account, my feed was flooded with posts about SPUD XI....
So I went straight to my wallet and decided to power up all the liquid STEEM tokens I was holding. Not that it makes much of a difference to me since I keep powering up almost like a maniac...
But as soon as she realized what I had just done...
-"Are you even serious? How do you expect to make profits if you keep powering up everything? Wtf are you doing? I thought we had talked about this..."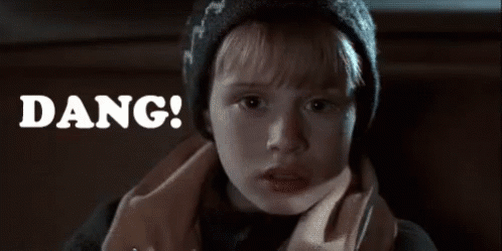 -Leave me alone...will ya? Sheeesh...
-"You have no idea how to run your account. Period..."
-Oh, fuck off...create an account and do whatever you want with it.
-"I will! Now bring your ass in the living room to watch that movie..."
-Coming baby...
The End.
---
Women....
Anyway...I managed to grow my account ~1.5% after powering up 550 STEEM.
More for me but most importantly...more for you...
PS. Do we need this kind of fascism on Steem? Sheesh...
Have a good one people and have a great month.
Cheers.