Sometimes Paul sits in deep contemplation, maybe a little longer than he should.
"Who cares..."
Thought Paul.. "This is my life, and its only gotten better the less I give a shit about the opinions of others. Strange anomaly.."
Paul thought back on the swings of his life.
"Who can say they've lived a life where people salute me, and a life where people spit on me? Really, how many people can say they have lived the "best" and the "worst" that society has to offer a human being?"
"Not many, and even less who live both will make it out alive and healthy. That is a statistical fact!"
Thought Paul... "Shows how much statistics really matter.."
When thinking in these terms, Paul generally feels blessed, because living the good life and the bad life gave Paul so much insight into the human psyche... "So much, so much, too much.."
"Maybe there's a fine line between blessed and cursed. I'm not so sure I disagree with that term "ignorance is bliss"... Yes there's definitely some truth to it."
Thought Paul...
Lately Paul thinks about some of the good men he served with in the military.
"Disillusioned as most of them were, they were still good men trying to do what they thought was right for their country. Surely any truth seeker will understand this sympathetic vantage point."
Paul thought about the First Sergeant.. How he had such distaste for the young Corporal.
"Why would he assault me, slap me in the back of the head, call me a fat piece of shit? He never did assault me again when the lowly Corporal finally balled his fists in rage and said...One more time..."
Or that Gunnery Sergeant...
"Yes, that 95 degree Friday, when we all thought we were about to go on liberty.. He made us run 5 miles at 1600 hours and told us that we should save money this weekend instead of partying..."
Paul remembered thinking that guy was a debbie downer, but looking back Paul can't help but to think he had some great points.
"How about that Platoon Sergeant?" Thought Paul..
Paul had one platoon Sergeant who EAS'd, (completed contract.) and came back a year later due to financial hardship.
"He was a real hard charger, and not a very nice guy most of the time.."
Thought Paul.
Despite the fact that Sergeant S wasn't very nice most of the time, Paul really liked him, and remembered feeling horror when the re-enlistment happened.
It wasn't until a year later when Sergeant S lost his life in Afghanistan that Paul understood where the terrible intuitive feeling came from. Sometimes Paul felt like Sergeant S also knew... and maybe that is where the energy manifested from.
These sequestered thoughts never go away, they just linger...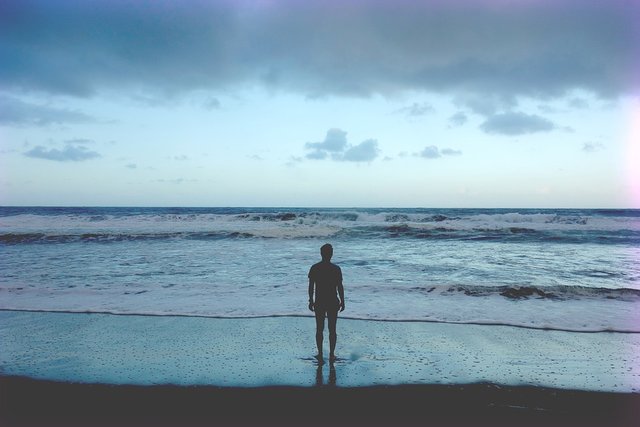 Pixabay
And today Paul knows that none of it really matters anymore, it was just part of this crazy life experience.
Paul likes to think in terms of past experiences being wisdom for the future. To Paul, none of these life experiences will ever go away from the memory canvas, but that memory canvas still has tons of free space, and now that most of the dark colors have been expended, Paul is certain a bright future is ahead.

Thanks for stopping by, I hope you're all having a wonderful day!

Paul Says Cope With It
Paul's life


Posted with eSteem Surfer