There's been so much talking about how lucky / had confidential information those really...really...really early STEEM adopters were. And I ain't talking about the ones who simply jumped in at Steem during 2016 and had the chance to grow their stake fast due to high inflation and far less registered users which resulted in higher rewards, since fewer hands had access to the rewards pool, but for the who specifically jumped in between the 15th and 31st of March 2016.
They had the chance to also mine their stake. Not exactly the way Steemit.Inc did but they had their fair share. And since there is 99.99% that you don't belong to that group, let's see what was the best possible timing to invest in STEEM, using Coincap.io which is really easy to use and is also how @steemchiller's Steemworld.org tool (which btw looks great after that latest face-lift) provides the external prices for STEEEM / SBD displayed in his tool.
Obviously the best case scenario is that you bought your STEEM stake around March 10th 2017, when STEEM's price bottomed out at $0.07...Did ya? NO? Too bad...
So according to Coincap.io, this is STEEM's chart from day 1 till this very moment. As you can see, if you invested back in July 2016 and held till now, your investment has gone down the toilet aka ~ (-96%)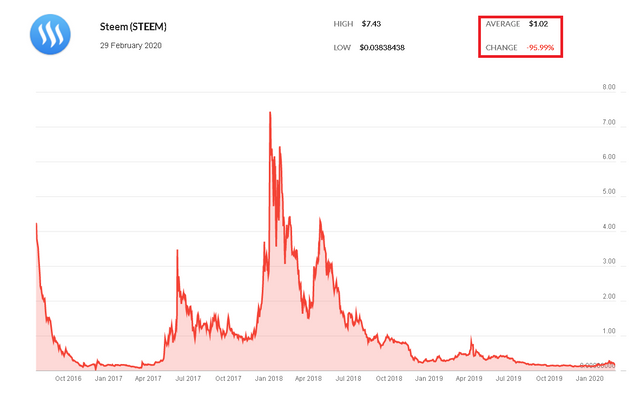 Now let's see how do things look like for those that jumped in STEEM exactly a year ago. Hmmm...apparently you are down ~ (-58.5%)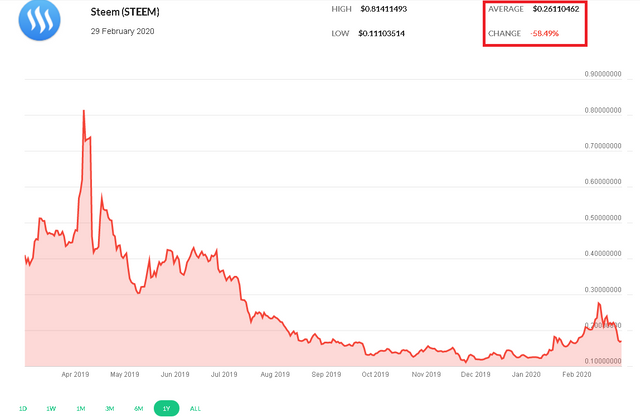 But from now on, it's getting really interesting. You see, those who kept complaining that they didn't know about Steem and found it out randomly a couple of years later, such as myself, they had their fair share as well. As you can see...If you've purchased your stake exactly 6 months ago your investment looks...great!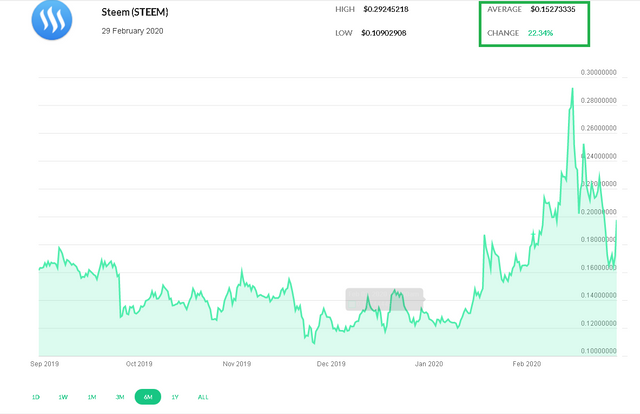 Those that armed their hand exactly 3 months ago, looks like they are doing even better...Almost +50% ROI? I'd take that any day...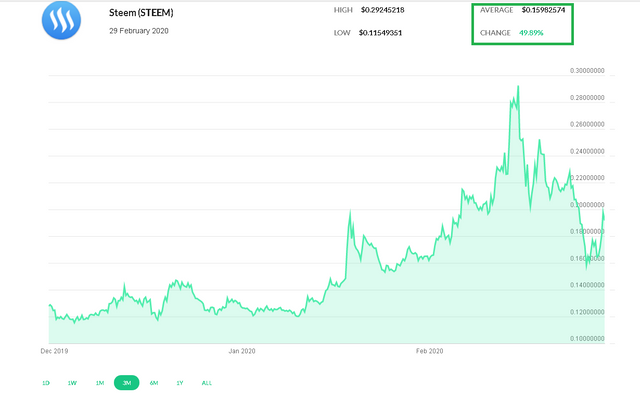 Even if you decided to start buying exactly one month ago, you are still doing great. +16% ROI in a month? Yeah...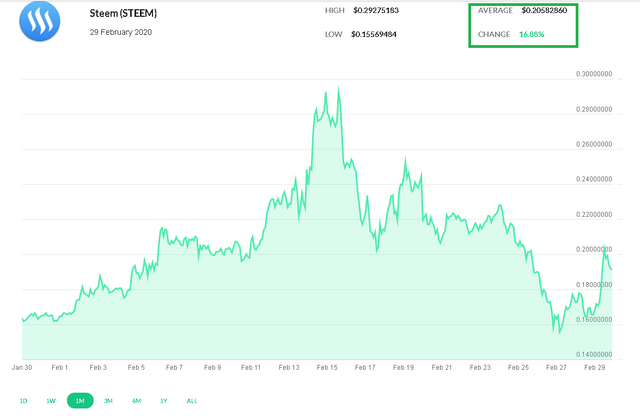 And it gets even better. Even if you became a member of the Steem fam TODAY and decided to boost your account a little so that you don't have RC issues and such...your choice seems to be wise. And that's because you have ~ +14% ROI in a day.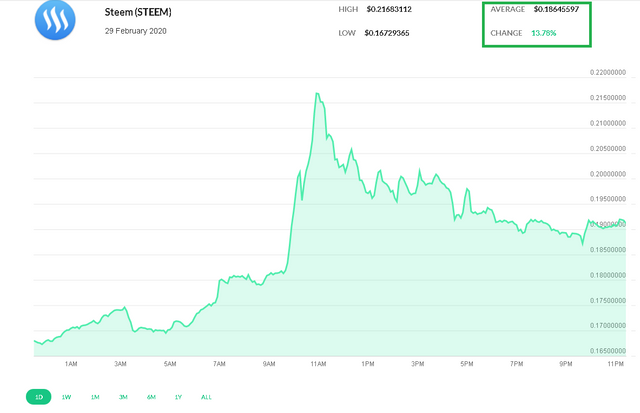 So what's your excuse now? Don't do the very same mistake most people do...you know exactly what I am talking about, right? Right...
Food for thought.
Have a great weekend people.
Cheers.