Hello Splinterlands Fellas,
I couldn't post my last entry due to a busy schedule so I'm going to take a part in another wonderful contest where I have to use maggots monster. I don't have this card in my main account from where I'm posting so I choose a battle from my alt account. If you Maggots and want to participate in this challenge then go ahead:
Splinterlands Weekly Battle Challange⚔️
👇👇👇👇👇👇👇👇👇👇👇
CHALLENGE THEME:
Maggots is the name of the monster under Death Splinter with two abilities that is Opportunity and Scavenger.

MY ENTRY
I played many battles with different rulesets but I choose to share here my winning streak with two rulesets that is Weak Magic & Melee Mayhem.


with 27 Mana.
Link to Battle
As I told earlier, maggots come under death splinter so I choose death summoner to play with though I could be able to use Daria I prefer to go with Contessa as you can see the below screenshot.
Why I Choose this Lineup?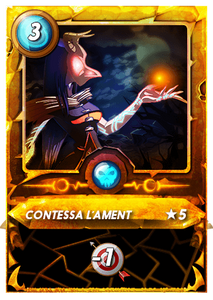 I have two options to choose summoners, the one is Contessa and another one is dragon summoner but I selected Contessa for playing with Maggots. It also reduced -1 ranged attack of the opponents.
I don't play much with Death splinter because it is the weakest team in my collection. I played for this contest.
---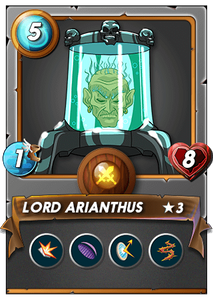 The rule was a Mele Mayhem so I must have to choose a Thorn ability or Retaliate ability card so it can give damage to the opponent attacker immediately. This is why I selected the Lord as a Tank which was really a good choice IMO.
---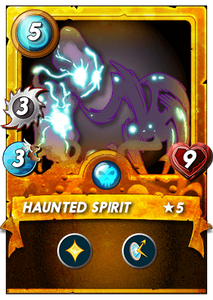 I put Haunted Spirit as a second monster in the row because of the Melee ruleset that can be attacked from any position so I took this due to its healing ability and speed.
In another case, this card could be performed well as a Tank too if my lord damaged completely.
---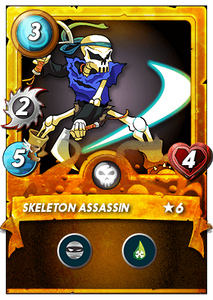 In the third position, I used Skeleton Assassin which has a sneaky and poison ability. I choose this monster because I was thinking that maybe my opponent comes with only a strong tank so I could hit the last monster of them. It seems it worked out well.
---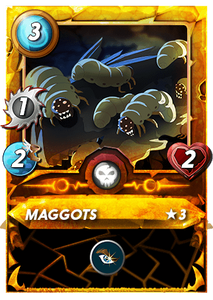 In the fourth position, I prefer to put Maggots due to its opportunity ability (for the contest as well). I loved this card from day one because of its two amazing abilities but I didn't upgrade it yet. This card is superbly wonderful for the death deck at a higher level. It's Scavenger ability is a real savage that I don't have at the moment.
---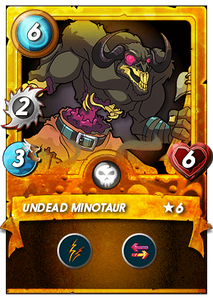 In the fifth position, I put the most under-valued card Undead due to its mainly Double Strike ability that really helped a lot in such Mele Mayhe rule. It gives two damage to the opponent once it hits. I love using this in melee ruleset which helps me to win always. Many people do not use this monster this is why I called it an undervalued card. xD But It's awesome for me.
---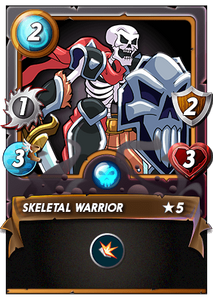 In the very last position, I used Skeletal warrior because o its shield and it also comes under Melee monsters. I left the 2 Mana so I used to like this. It carries only 2 mana which is surprisingly best for Melee Mayhem rule.
---

Did this Strategy Work Out?
Yes 😜! My opponent came with Life splinter with the mindset of Weak Magic ruleset only. I guess he ignored the Melee Mayhem rule so it was damn good for me. I won it.
I love using Maggots only for its Opportunity ability and low Mana.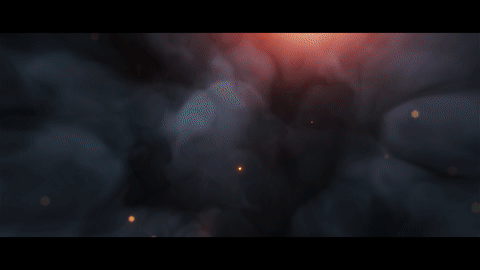 Posted via neoxian.city | The City of Neoxian