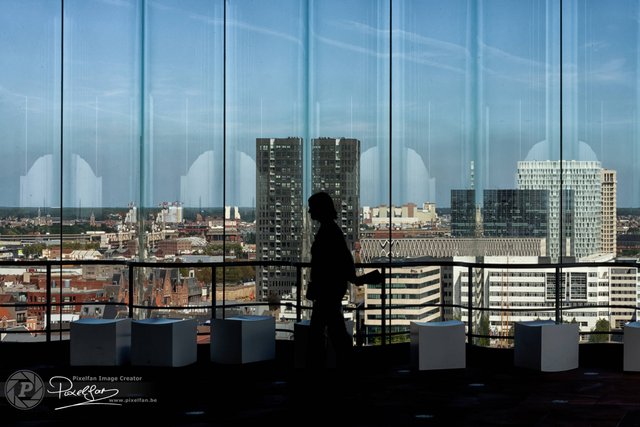 …but still the same building, the MAS in Antwerp.
And also on the opposite side of my previous shots. I can't always show the same skyline of Antwerp, isn't it? 😊
And the silhouette you see in the foreground is…yep, indeed, my wife. Sometimes she forget to stay behind me when I'm taking pictures. But in this case I think it ads value to the scene.
It's even better in the Black & white edit of it…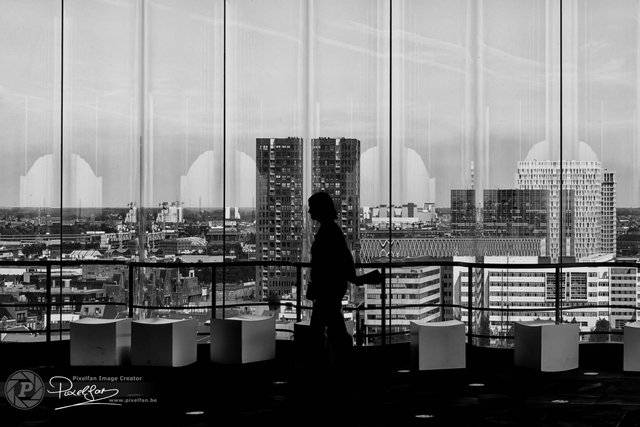 I am quite satisfied with this result. Even if I say so myself, another powerful image!
In this edit you can also see much more clearly the 4 spaceships in the background ...
What? Had I not told you before that alien life had chosen our city for first contact? It seems to have something to do with the quality of our beer ...
And yes, those guys can drink!
And with those mandatory face masks here in Antwerp, no one recognizes them! 😉
---
You liked this post?
Right you are 😉
Just follow me here to make sure you don't miss any new work. As you can see below, you will be in good company... my 3 skinny friends are waiting for you 😉


BTW: I will not ask you to upvote my posts… deep down inside you know you have to 😉
Curious to see my other work?
Although I spend most of my time here, you can also find me in other places… just take your pick…