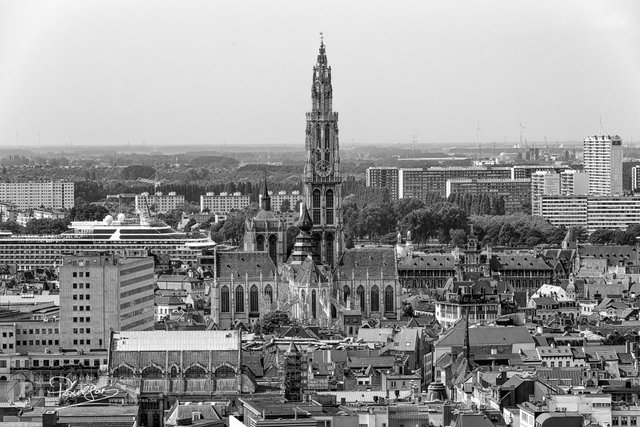 You are not going to believe it, but after posting my photo yesterday suddenly a complaint came in!
Yes, one of the ladies felt shorted...
Okay, I have to admit that she wasn't really at her best in this photo. But... it wasn't entirely my fault. In the end, there was a very dirty window between her and my lens...
But yes, somewhere she is right. To make up for it, today I post a photo where she is beautiful, reaching for heaven in full glory and pride...
Nice isn't it?
The only regret I have is that I screwed up your sight a bit because I parked my boat incorrectly. What, don't you see him? Take a good look, on the left side of our lady...
Ok, you're right. It's not a small boat. One could think it's an apartment in the middle of the city…
But hey, I buy what I want after all!
And what else could I do with all those crypto's I earned here… 😉
---
You liked this post?
Right you are 😉
Just follow me here to make sure you don't miss any new work. As you can see below, you will be in good company... my 3 skinny friends are waiting for you 😉


BTW: I will not ask you to upvote my posts… deep down inside you know you have to 😉
Curious to see my other work?
Although I spend most of my time here, you can also find me in other places… just take your pick…