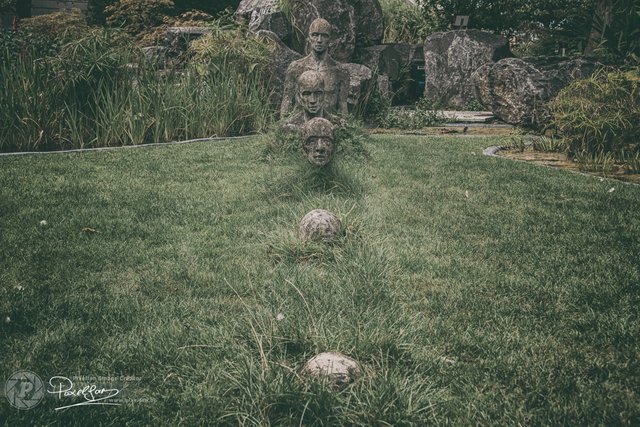 No, seriously, those demolition parties must stop urgently! All those poor statues ... they never hurt anyone.
Take these boys for example ... they just stood there, nice and cozy together on the lawn and bam ... someone just smashed half of the group into the ground. And why? They haven't done anything wrong! They're not white, they're not black, they're just, uh ... greenish ...
Yes, you can laugh with it but ... who should dig them out now?
---
You liked this post?
Right you are 😉
Just follow me here to make sure you don't miss any new work. As you can see below, you will be in good company... my 3 skinny friends are waiting for you 😉


BTW: I will not ask you to upvote my posts… deep down inside you know you have to 😉
Curious to see my other work?
Although I spend most of my time here, you can also find me in other places… just take your pick…