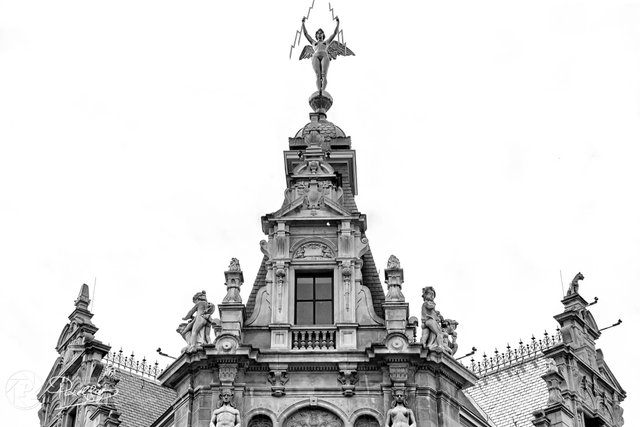 When you are on a street-photography hunt, and there are no interesting people and or situations to photograph, it can be worthwhile to look up ...
Nice huh.
It has always been there, at least, it had been there long before I was born, but I had never really paid attention to it ...
But today I saw it, the beautiful architecture with an eye for detail. Still more pleasant to look at than that new sleek and all similar high-rise ...
And no! The fact that the lady is naked up there has not affected me at all. I would have taken the photo if it had been a naked man ... but without a zoom lens 😉
---
You liked this post?
Right you are 😉
Just follow me here to make sure you don't miss any new work. As you can see below, you will be in good company... my 3 skinny friends are waiting for you 😉


BTW: I will not ask you to upvote my posts… deep down inside you know you have to 😉
Curious to see my other work?
Although I spend most of my time here, you can also find me in other places… just take your pick…