Can cement be waterproof?
A friend came to visit yesterday,
He intends doing waterproof by himself,
He went to see the penetrating water repellent and said there are many models, and asked me which one should I buy?
I don't know this, because I have used the waterproofing agent before, I have forgotten its brand, and it has been for so many years.
We Suddenly talked about cement,
My friend asked if I could use cement + water, that is, cement water for waterproofing?
Because he thinks that cement will harden when exposed to water, should it also be can waterproof?
His thought reminded me decades ago.
There was no waterproofing agent at that time,
We are use cement for waterproofing,
but the effect is not good.
And has very high requirements for the quality of construction,
And need do it many times.
Now doing waterproof,
Use professional waterproof materials,
As long as the construction is 3 times,
Base coat + middle coat + top coat,
Construction is divided into 3 times.
And the cement waterproof in the past,
It doesn't mean using cement,
Refers to the use of cement mortar for waterproofing,
Cement + sand + water must be constructed in a certain proportion,
There are requirements for the composition of the material, and the ratio must be correct will to use it.
Therefore, cement mortar waterproofing has very high requirements for the quality of construction, including post-construction maintenance. It should be no one in modern times.
It's too much work, and it may not be done well.
If it leaks,
Brush cement water, that is, cement + water, it will be completed after brushing dozens of times.
The cement water will be sucked in, and after hardening, it achieves the waterproof effect.
But the time limit for this effect is very short,
Because after the cement hardens, it rains,
Soaked in rain for a long time,
The cement block will slowly spit white,
That is, some of the ingredients inside will be diluted by water,
The strength of cement will gradually deteriorate,
Finally, the whole is broken.
The hardness of the cement block is not very large,
When encountering water or acid,
Will melt away, that is, vomit white.
Spit white is the white powder seen on the wall,
That is the cement in concrete or cement mortar,
After encountering water, vomited out.
Therefore, cement will harden when exposed to water, that is the initial stage,
When it hardens, it will dissolve when exposed to water, and part of the substance inside will slowly spit out, commonly known as vomiting.
Cement is mainly made of two materials, clay and limestone, which are fired at high temperatures and mixed in a certain proportion.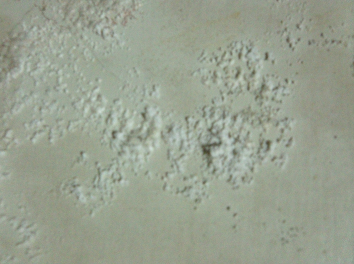 水泥可以防水吗?
昨天有朋友来拜访,
他打算自行施作防水,
去看了渗透型防水剂, 说有很多款, 问我要买哪一种的?
这我就不清楚了,因为以前我用过的防水剂, 我已经忘记他的牌子了, 况且都那么多年了.
忽然聊到了水泥,
朋友问能不能用水泥+水, 也就是水泥水来做防水?
因为他觉得水泥遇水也会硬化, 应该也可以做防水的?
他的这个想法,让我想到了几十年前.
那时候还没有防水剂,
就是用水泥来做防水的,
但效果不好.
且对施工的品质有着非常高的要求,
且要做非常多遍.
现在的防水,
使用专业防水材料,
只要施工3遍就好,
底涂+中涂+面层,
分3次施工.
而过去的水泥防水,
也不是指用水泥,
是指用水泥砂浆来做防水,
水泥+砂+水, 要用一定的比例去施工,
对材料的成分有要求, 比例也要对,
才能有着比较好的防水效果.
所以, 水泥砂浆防水对施工的品质, 有着非常高的要求,包含施工后的养护. 现代应当已经无人在用了.
太费工了, 且不一定做得好.
如果漏水了,
刷水泥水, 也就是水泥+水, 大概要刷几十次才算完成,
水泥水会被吸进去, 硬化之后, 就达到了防水的效果.
但这个效果的时限是很短的,
因为水泥在硬化之后, 遇到雨天,
长期泡在雨水之中,
水泥块会慢慢地吐白,
就是里面会有一部分的成分被水给稀释出来,
水泥的强度会慢慢的变差,
最后整个碎掉.
水泥块的硬度并不会很大,
当遇到水或者酸的时候,
会化开, 即吐白.
吐白, 就是墙壁上所看到的白白的粉末,
那就是混凝土或者水泥砂浆之中的水泥,
在遇水之后, 所吐出来的.
所以, 水泥遇水会硬化, 那是初期,
当其硬化之后, 遇水也会化开, 里面的部分物质, 会慢慢的吐出来, 俗称吐白.
水泥主要是由黏土和石灰石两种物质,在高温下所烧制,并按照一定的比例所混合而成的。