Coin circle = chicken circle
Since last month,
The currency circle suddenly became hot,
Many currencies have risen more than 20 times,
There are also many that have risen hundreds and thousands of times.
Friends are chatting,
Said the currency circle is like a chicken circle,
Seeing that the hen in the chicken pen is so good at laying eggs,
Even if you sell eggs,
We can also make a lot of money.
We am outside the currency circle,
Some are just roosters, and We own roosters will not make money.
We have no way to make money,
We can only watch people who develop new currencies circulate money there.
They have hens that can lay eggs,
Others can only give birth to 1 per day,
They say that they can give birth to 3 per day.
Seeing everyone in the circle,
Can't help but want to throw my cock in too,
Hope to hook up with the hen,
Even if we didn't hook up with the hen,
also can Pick some eggs.
But we may be lost our rooster,
Or the whole circle was slaughtered,
Really high reward but also high risk.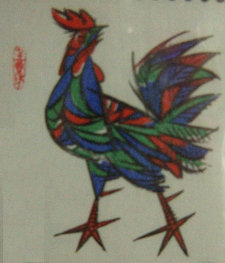 币圈=鸡圈
上个月开始,,
币圈忽然火热了起来,
许多币种上涨了20倍以上,
还有许多上涨百倍和千倍的.
朋友们在聊天,
说币圈就像是鸡圈,
眼看着鸡圈里面的母鸡是那么的会生蛋,
就算是拿鸡蛋去卖,
也能赚不少钱.
自己在币圈之外,
有的只是公鸡, 自己的公鸡不会生钱.
自己没有赚钱的门路,
只能眼看着开发出新币种的人在那里圈钱.
他们有着能生蛋的母鸡,
别人一天只能生1颗,
他们说每天能生3颗.
看到大家入圈了,
忍不住就想把自己的公鸡也丢进去,
期望能勾搭到母鸡,
就算没勾搭到母鸡,
拣些鸡蛋也好.
但有可能公鸡弄丢的啊,
或者整窝鸡被人给屠宰了,
真是高回报却高风险.