Stay in ETH Suite
last month
Many people say,
There are an ETH exchange wants to issue its own currency
Will airdrop ETH to customers
So ETH will drive another wave of gains.
I watched ETH rise from 320 USD to 400 USD,
Watching ETH rise from 400 USD to 480 USD,
Can't help but buy it.
I bought it with my pension at 480 USD,
When he rose to $485,
U.S. stocks fell wildly,
ETH also plummeted.
In the 4 days he just fell,
I didn't sell it,
Thought he would rise again,
As a result, now , there is only 324 dollars left,
Lost 33%.
Don't know how long me need stay in this suite?
I seems going to wander on the streets,
Save the rent to pay for this suite.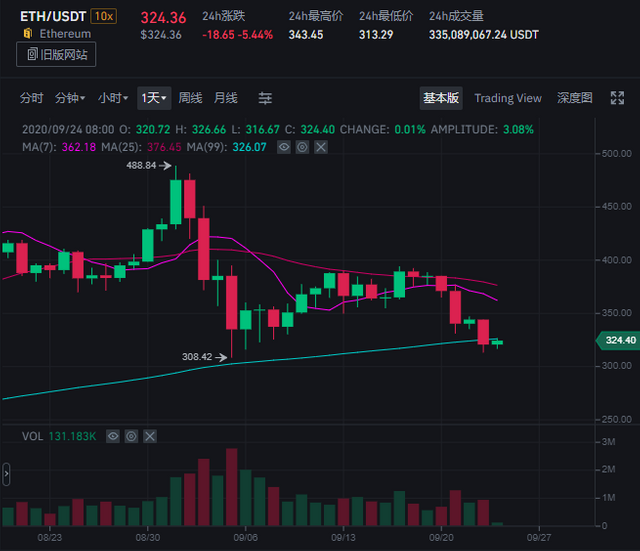 入住ETH套房
上个月
很多人说,
某个ETH交易所要发行自己的货币
会空投ETH给客户
所以ETH会带动另一波的涨势.
我看着ETH从320 USD 涨到了400 USD,
又看着ETH从400 USD 涨到了480 USD,
忍不住买入了.
用我的养老金在480 USD的时候买入了,
当他涨到485美元的时候,
美股疯狂大跌,
ETH也大跌.
在他刚跌的那4天,
我没卖掉,
以为他会回涨,
结果现在只剩324美元,
赔了33%.
这个套房不知道要住多久啊?
看来,
我要去流浪街头了,
省下房租费来缴纳这个套房.