How long can BTC swim
The cryptocurrency market started to fall 15 days ago.
Take BTC as an example,
BTC is flat on the first day,
The second day was a tug-of-war, with a sharp fall.
The third day was a big plunge.
Then for 10 consecutive days, prices were consolidating up and down.
It rose slightly the day before yesterday.
But yesterday, most cryptocurrencies fell by 3% to 10%.
Although, BTC still maintained consolidation yesterday,
And today's BTC is still in consolidation.
However, other cryptocurrencies have fallen by 3%~6% today.
Will BTC be pulled into the water by everyone?
or , Will it hold everyone?
I don't know how long the floating swimming can last?
Either! Go forward bravely,
Either! sinking into the water.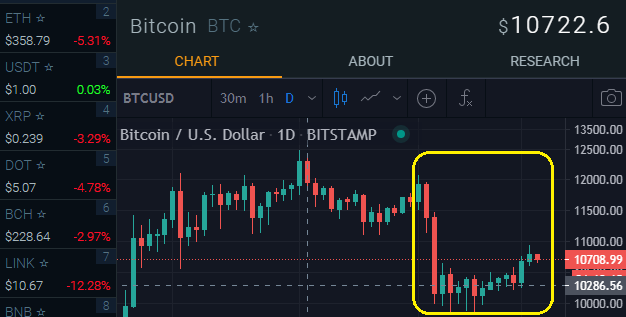 BTC 能浮泳多久
加密货币市场, 在15天前开始下跌.
以BTC为例,
BTC在第1天为平盘,
第2天则是拉锯战, 以大跌坐收.
第3天则是大暴跌.
接着连续10天, 价格忽上忽下的盘整之中.
前天略为小涨.
但昨天, 大多数的加密货币都下跌了3%~10%.
虽然,BTC在昨天仍维持着盘整,
且今天的BTC也仍在盘整之中.
但是,其他的加密货币,在今天又下跌了3%~6%.
BTC是会被大家给拉着下水?
还是会拉住大家?
不知其浮泳能够维持多久?
要么!奋勇向前,
要么!落水沉没.