Is buying and selling stocks speculation or investment
Buy and sell stocks,
Some people say it is investment,
Some people think it is speculation!
The difference between the two lies in the word "blind".
1% of people have an in-depth understanding of the various conditions of the stock, and use analysis to judge whether the stock can be traded and whether it will rise or fall in the future?
99% of people do not understand the various conditions of the stock,
Some are completely ignorant,
Others only know a little bit, maybe listening to friends, listening to analysts, watching news introductions, seeing him rising sharply, etc., they lose their minds and buy!
Therefore, if you want to be a good investor, you must thoroughly understand the various conditions of the stock and analyze it yourself, instead of listening to others, because the person who speaks is not necessarily fair.
He may only say the good side and not the wrong side,
or
Deliberately speaking very biased,
or
He is leading the wind.
To understand
Capital/debt/funds/current rate of return/industry prospects/competitors/upstream and downstream status/industrial supply chain/market demand/company's operators/partners/current and future operating policies/financial operations /and many more
You must understand all aspects to be a good investor.
Speculators, 99% lose money, and only 1% will profit by luck.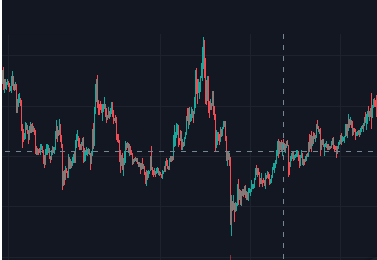 买卖股票是投机还是投资
买卖股票,
有人说是投资,
有人认为是投机!
两者的差别在于 "盲目" 两个字.
1%的人, 有深入的了解该股的各种况状, 利用分析来判断, 该股是否可以买卖, 未来是涨还是跌?
99%的人, 并不了解该股的各种况状,
有的是完全不懂,
有的则是仅懂得一点点, 可能是听朋友说的, 听分析师说的, 看新闻介绍的, 看到他在大涨等等, 便失去了理智而买入了!
所以, 想要当一个好的投资家, 必须深入的了解该股的各种况状, 并自行分析, 而不是听别人在说, 因为说的人, 不见得是公正的,
他有可能只说好的一面, 而不说错的一面,
或者
故意说得很偏颇,
或者
他是在带风向.
要了解的有
资本额/债务/资金/目前的收益率/产业前景/竞争对手/上下游的状态/产业供给链/市场的需求/公司的营运者/合作伙伴/目前和未来的营运方针/财务运作的情况/等等
方方面面都要了解, 才是好的投资家.
投机者, 99%是赔钱的, 只有1%的人会好运的获利.