Joint liability
recent
When I passed by the neighbor's house
I saw his house building a scaffold
Chat with him by the roadside
He said there was a water leak in his house
So he will to paint and tile
When running at night
bumped into him
I suddenly thought of something
Run up and ask him
Is your project contracted or you hired someone to do it
He said it was introduced by someone he knew
Man with a connector
It's all up to the connector
I asked him if he had a contract
He said no had
Just verbal agreement
I asked him if he had insurance
He said: Shouldn't it?
He himself is not sure.
I told him:
There is a kind of joint and several liability,
If you are contracting,
The worker was hired by a contractor,
In the event of accidental death or injury,
The insurance company claims insufficient money,
The contractor has to bear most,
You, the developer of the contract, are also liable for joint compensation.
such as
Have insurance,
The policy has a maximum claim of 2 million in total,
If 10 people are killed in the fall, 10 million will be claimed,
After the insurance company lost 2 million,
8 million is what you have to pay,
If the court rules that the contractor is to pay 7 million yuan,
Then, you, the homeowner, will pay 1 million.
If the contractor runs away,
He did not pay the 7 million that he should have paid,
The court did not seize his property,
Then the 7 million he should pay will fall to you,
You have to pay 8 million,
So don't think that you just build your own house,
Many people build houses by themselves,
The deposits made were sealed up, the house was frozen, and then auctioned off for compensation,
In the end he became homeless.
So you have to make a contract,
Said it was contracted,
You have to ask the contractor to apply for the insurance. You have to see the insurance policy. The claim limit of the policy must be high enough.
We need to verify that someone will make a fake.
Don't because it is your own small project,
You thought it was introduced by friends,
Don't think that person feels very good,
Something really happened,
He would not think that is you gave him the job,
Something these happened, think was his carelessness,
He will definitely want get your money.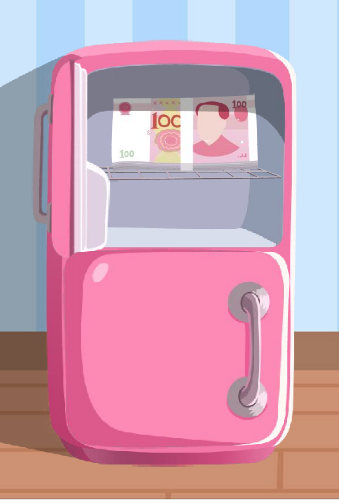 连带赔偿责任
最近
我路过邻居家的时候
看到他家在搭鹰架
在路旁和他聊天
他说他家有漏水
所以要刷防水漆和贴磁砖
晚上跑步的时候
碰到了
我忽然想到了一件事
跑上去问他
你那个工程是发包还是自己雇人在做的
他说是找认识的朋走所介绍来的
有位接头的人
全由那位接头者来处理
我问他有没有打合约
他说没有
就口头约定而已
我问他有没有办保险
他说:应该没有吧?
他自己也不肯定.
我和他说:
有一种叫做连带赔偿责任,
如果你是发包的,
那工人是包商所雇来的,
发生意外死亡或受伤的时候,
保险公司理赔不足的钱,
承包商要负担大部分,
你这个发包者也要负连带赔偿责任的.
比如
有买保险,
保单有写最高理赔总计为200万,
假如摔死了10个人, 要理赔1000万,
那保险公司赔了200万之后,
800万就是妳们要赔的,
假如法院裁定发包商是赔700万,
那么, 你这个屋主就是赔100万.
如果发包商跑路了,
他该赔的700万都没赔,
法院也没查封到他的财产,
那他该赔的700万就会落到你的身上,
变成你要赔800万,
所以你别以为只是自家修房子,
有许多人就是自家修房子,
搞的存款被查封,房子被冻结,然后被拍卖掉来理赔,
最后变成了无家可归.
所以你要打合约,
说是发包的,
还要叫承包商去投保, 你要看到投保单, 保单的理赔额度要够高,
还要去求证, 有人会造假.
别因为是自家的小工程,
又以为是朋走介绍来的,
别以为那个人的感觉很不错,
真出了事,
他不会认为是妳给了他工作,
出了事, 是他的不小心,
他绝对会咬死你的.