Should shareholders subscribe new Stocks
Stock trading,
It is currently a very popular investment plan.
And the stock market,
It is divided into different levels.
Such as the stock market
Divide into
A-stock market
B-stock market
C-stock market
Different stock markets represent different evaluations of the stock.
The evaluation of A-stock will be higher than that of B shares,
The evaluation of B-shares is higher than that of C-shares.
The above are assumptions...
of course,
Some stocks may have the performance of A-shares,
It was listed on the C-stock market.
or, some stocks,
The performance in the past was very poor, but it has only recently become better.
When C-shares want to change to B-shares for listing,
Subscription shares are often issued,
When it is listed on the B-stock market,
Its opening price will change.
Therefore, those who did not participate in the subscription will suffer a big loss.
Because subscription stocks will be cheaper,
The re-listing and opening prices will be relatively low,
If you have not participated in the subscription,
You will lose the difference.
such as
In the C-stock market, its stock price was 380 yuan,
Shareholders can subscribe for 1/10 of the stock for 300 yuan.
Part of the stock is used for underwriting,
At the end of underwriting, the average underwriting price is 280 yuan.
All stockholders are open to participate in the lottery. If there are a total of 20,000 tickets, each is 200 yuan, and each person is limited to 1 ticket, the lottery will be determined.
Then the opening price for listing on the B stock market will be = numerator / denominator
Numerator = (C share price 380 yuan X number of shares at the time + C share holders' subscription number X 300 yuan + average underwriting price 280 yuan X number of underwriting shares + lottery 20,000 X 200 yuan)
Denominator = (number of C shares + number of C-share holders' subscription + number of underwritten shares + lottery 20,000)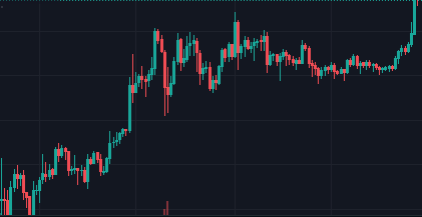 持股者要不要认购
股票交易,
是目前很流行的投资方案.
而股票的市场,
又被分成不同的等级.
比如股市
分做
A股市
B股市
C股市
不同的股市, 代表着该股的评价是不同的,
A股的评价会高于B股,
B股的评价又高于C股.
以上是假设....
当然,
有些股票, 可能有着A股的表现,
却是在C股市来上市的.
有的股票,
则是过去的业绩很差, 最近才忽然大好.
当C股的股票, 想要改到B股去上市的时候,
往往会发行认购股,
当其在B股市来上市的时候,
其开盘价是会改变的.
所以, 未参与认购的人, 将会大亏.
因为认购股都会比较低价,
重新上市和开盘的价格, 都会比较低价,
若你未参与认购,
你将会损失掉差价.
比如
C股市的时候, 其股价为380元,
持股者可以300元来认购1/10的股票.
部份股票用于承销,
承销结束时, 平均的承销价为280元.
开放所有的股民来参与抽签, 假如共有2万张, 每张200元, 每人限购1张, 抽签来决定.
那么在B股市来上市的开盘价将为 = 分子 / 分母
分子 = ( C股价380元X当时的股数+C股持有者认购数X300元+平均承销价280元X承销股数+抽签2万张X200元 )
分母 = (C股时的股数 + C股持有者的认购数 + 承销股数+抽签2万张 )