Use the Plastic strip of the mask to clean the fan
The computer crashed yesterday.
Disassemble the computer,
It was found that many parts were stuck with dust.
I used a hair dryer,
First blow away some dust,
After blowing, use a brush
It's the kind of small brush for barbecue sauce,
Brush gently.
Be careful not to shed hair,
If the bristles get stuck, it will be worse.
before use,
Flick the brush lightly,
If it will shed hair,
This brush cannot be used.
At last,
there are dust between the gaps,
The hair dryer can't blow away, and the small brush can't brush it.
Suddenly saw the Plastic strip of mask,
Thinking of this layering,
use Remove the Plastic strip of mask,
Insert between the gaps,
Just now can remove the dust between the gaps.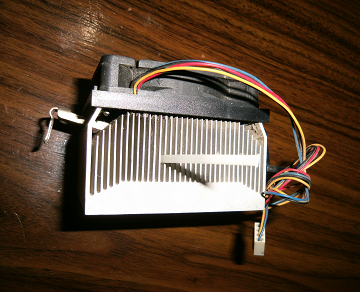 使用口罩的压条来清理风扇
昨天电脑当机了.
拆开电脑,
发现很多零件都卡了灰尘.
使用了吹风机,
先将一些灰尘给吹走,
吹完之后, 使用毛刷
就是刷烤肉酱的那种小毛刷,
轻轻地刷过.
小心别掉毛,
若刷毛卡住的话, 会更惨.
使用前,
轻轻的拨弄毛刷,
若会掉毛的话,
这个毛刷便不可使用.
最后,
在缝隙的地方
吹风机吹不走, 小毛刷也刷不到.
忽然看到了口罩,
想到了这个压条,
把口罩内的压条拆下来,
插入缝隙之间,
刚好可以清除掉缝隙之间的灰尘.