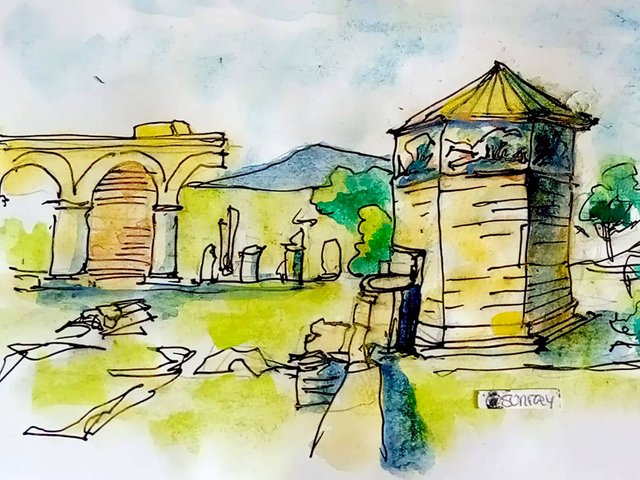 I like ancient stuff.
Traveling let me come face to face with these ancient things which only appear in history books.
Athens has a long history.
Its golden days were 2500 years ago.
It was the center of philosophy.
Now, there are a lot of ruins from those days.
I was amazed by all these ancient ruins.
Right in the center of the center, there is a tower, known as the Tower of the Winds.
It has 8 reliefs representing the 8 winds of the world.
我喜欢古老的东西。
旅行让我与这些仅在历史书籍中出现的古老事物面对面。
雅典历史悠久。
它的黄金时期是2500年前。
它是哲学的中心。
现在,那些日子里有很多废墟。
所有这些古老的废墟让我感到惊讶。
在中心的中心,有一个塔,被称为风塔。
它有8张浮雕代表世界八面的风。