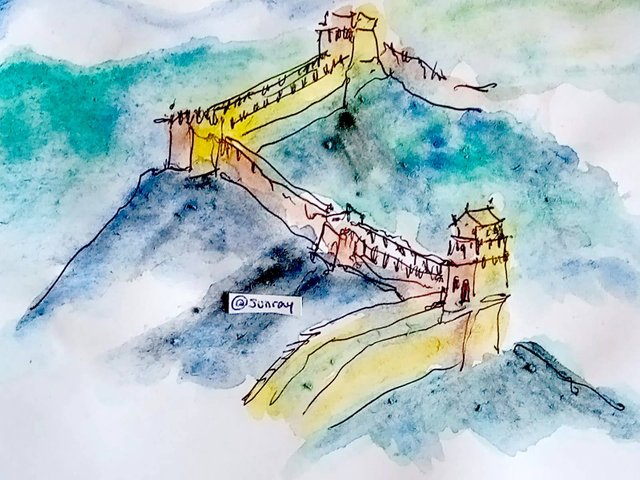 There are 2 main symbols for China, the Great Wall and the Panda.
One is man-made, one is natural.
One is dead, the other has life.
The Great wall is fascinating. When I went there, I could not believe my eyes. The walls are tall and wide and stretch as far as my eyes could see.
Whoever planned this must be out of their minds.
It is wild.
It drew a line and limited the mind. Few dared to venture out.
But it offered limited protection. In history, China was constantly invaded by its northern neighbors.
It is a paradox, the unimagined great project in fact sets a limit to the imagination of future generations.
中国有两个主要形象代表:古长城和熊猫。
一种是人造的,一种是天然的。
一个是死物,另一个有生命。
当我去那里时,我简直不敢相信自己的眼睛。
无论是谁的计划,实在太疯狂了
它画了一条线,限制了思想。从此鲜有人敢往外冒险。
在历史上看,中国不断遭受北方邻国的侵略。
这是一个悖论:实际上是无法想象的伟大工程,却限制了子孙后代的想象力。