或许在其他城市这不是什么难见到的镜片,可是在我这却是一年都不容易见到几次的镜片。
镜片主人的右眼度数近视500度,散光250度;左眼近视1000度,散光350度。他说之前都是用蔡司的,想看看有没有更抗刮的镜片。所以我给他选了东海纯日制镜片,镀膜是USC (Ultra Shield Coat)。如果你问我到底有没有更抗刮的,我也不知道。因为这个真的很依赖个人使用习惯,可是品牌镜片,应该不会让他失望。
折射率1.76是我这里可以找到最薄的塑料镜片了。双平面设计是期望他有更好的视野。镜片也选择基础的抗蓝光保护。为什么不上更好的镜片?因为客户觉得先试一试,有需要以后再做(真是牛B!)
其实这样一对镜片的价钱对许多人来说,真的已经是天价了。为了配合这么好的镜片,一副好点的框确实少不了。
废话不多说,看图吧。
########################################
Tokai 1.76 Bi-AS is a rare lens that hardly seen within a year, especially in my small town.
The patient came with high degree up to -10.00 and astigmatism up to -3.50. He used to use Zeiss usually, but this time he decided to try others product. So, he chose to try Tokai, a pure Japan made lens.
1.76 Bi-AS was introduced to match his desire. This is the thinness plastic lens I can find and actually this price is consider WOW in my town. A good lens should always fit into a good frame.
Let's enjoy the pictures.
########################################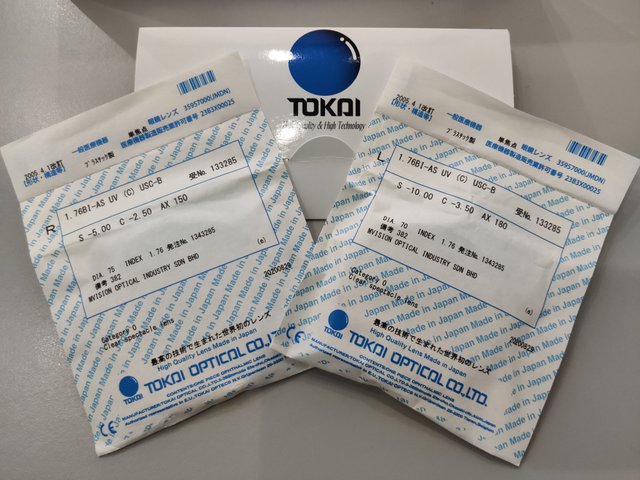 镜片包装和赠品。可惜不是真空包装。
Lens with free gift, just not wacuum packed.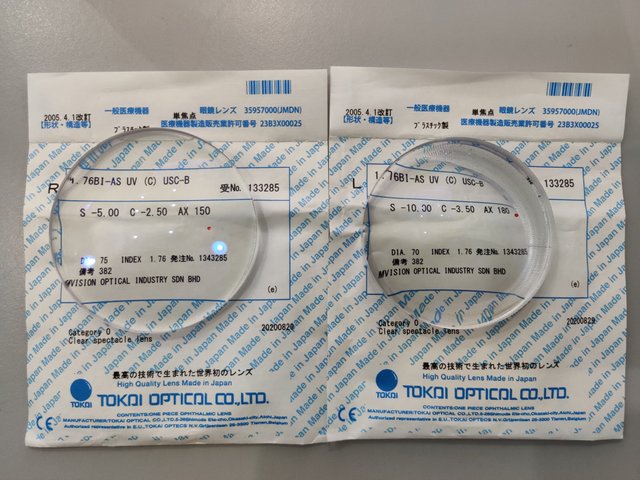 左薄右厚的镜片。明显右边的字体比较小了。
Right lens is thicker and wording looks smaller.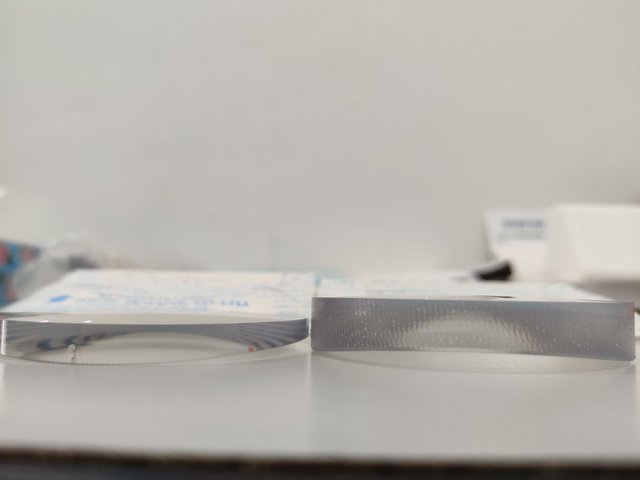 看看那厚度,1000度高散光,其实跟其他折射率的镜片比起来,真的好很多了。
Think lens with -10.00 degree, but if compared with other index, this one is great already.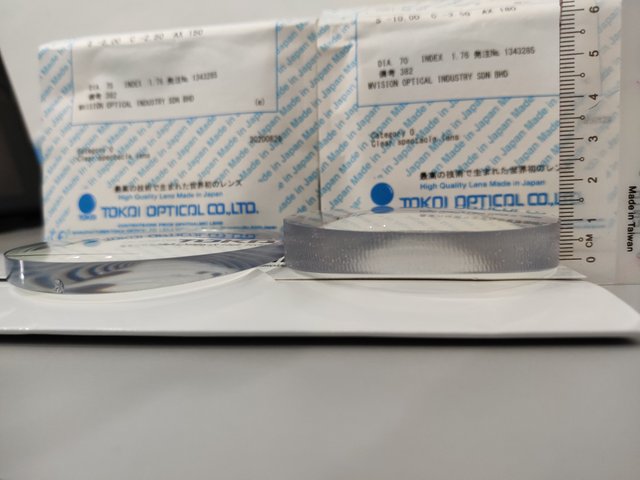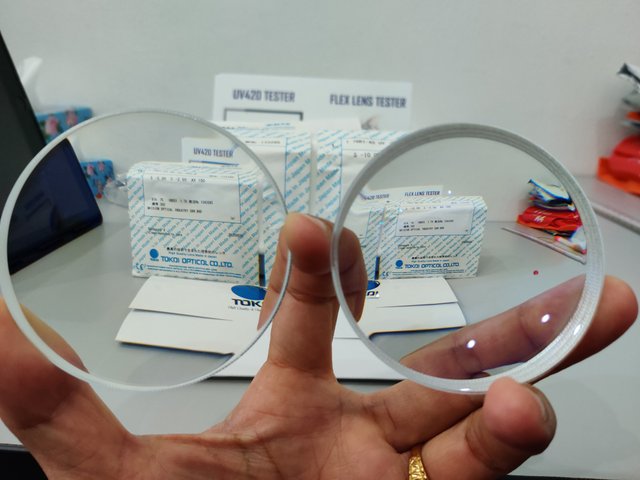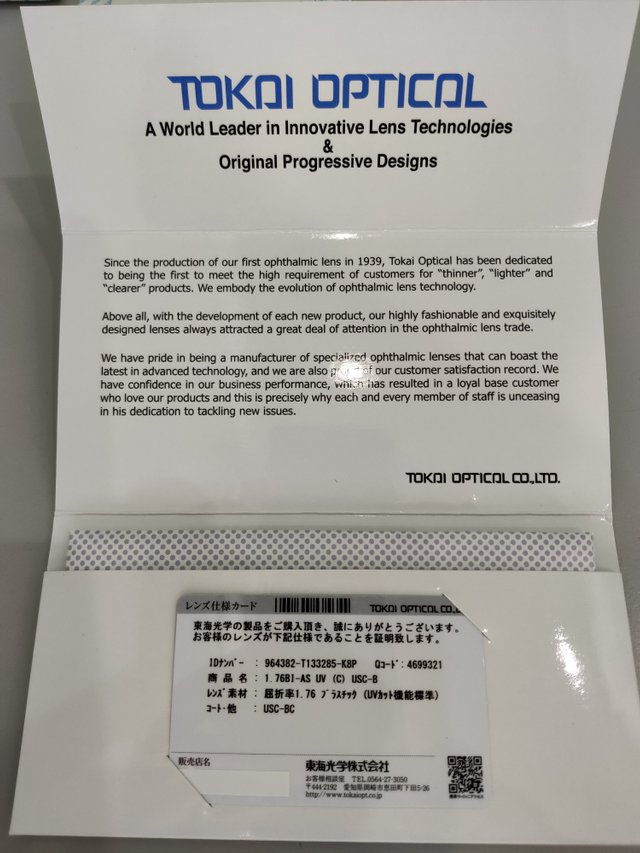 赠品和卡片。
Free gift and authentication card.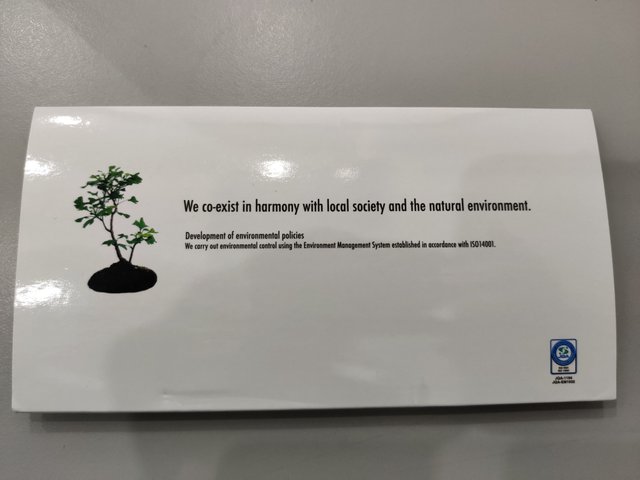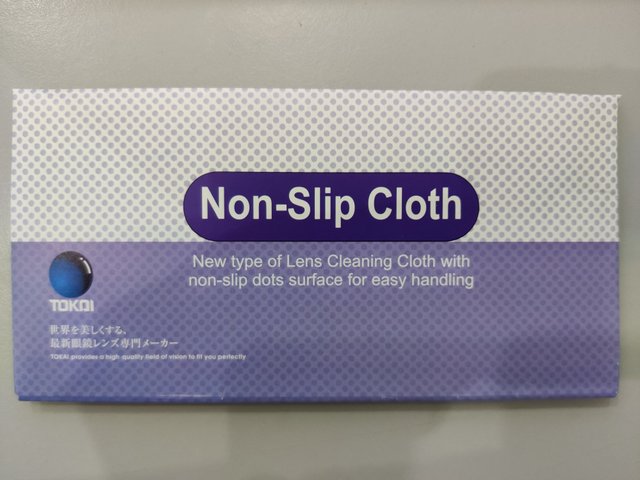 附送的眼镜布。
A piece of cloth given.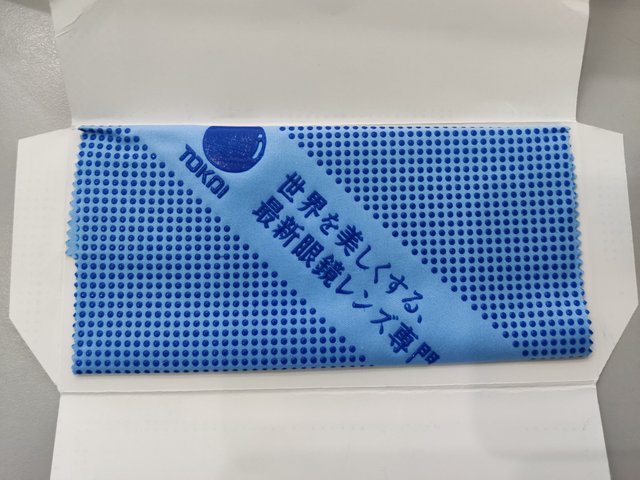 单面做了防滑处理,擦拭起来更方便。
One side had anti slip design, so that user can use it more convenient.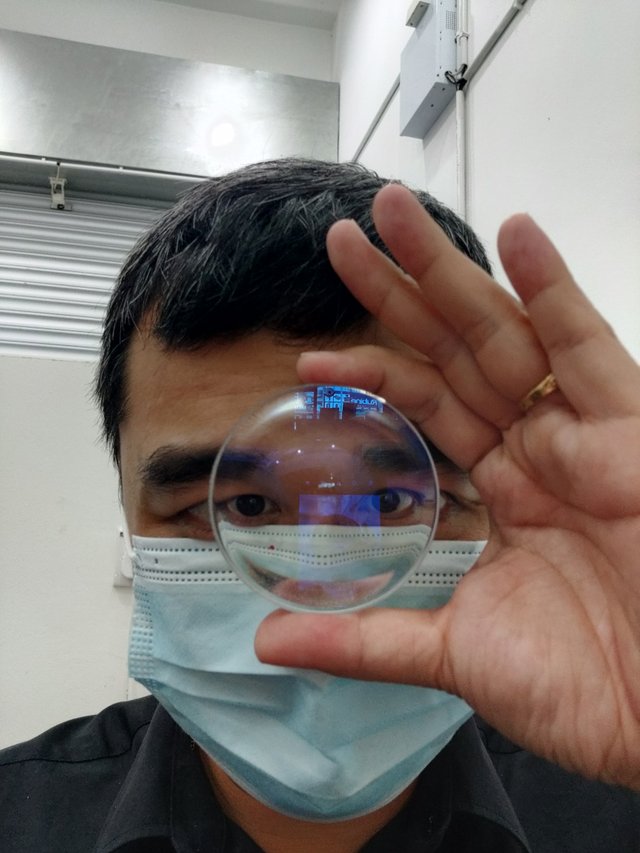 看起来跟外星人👽一样。
Looks like alien.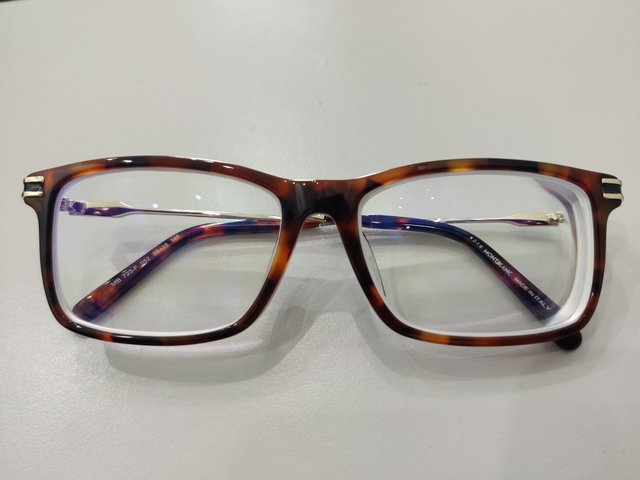 完成后的效果,左眼的阴影多很多。
Job done.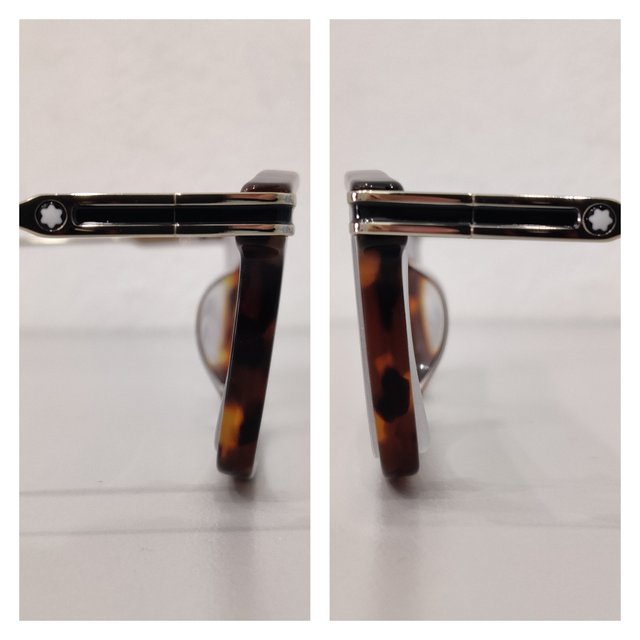 视觉上真的美观很多。侧面看不出来厚度。
The side view is beautiful.