Read this post on TravelFeed.io for the best experience
---
Hi everyone. Today, I am going to continue telling you our travel story in Bali. Certainly, we did it right before Covid-19 pandemic. On previous post, I have told about our short visit to Kute Beach. It was a nice and wonderful visit. 
We spent about 3 hours in Kuta, then we left to a souvenir shop. Our driver told us to come to Erlangga Souvenir Store.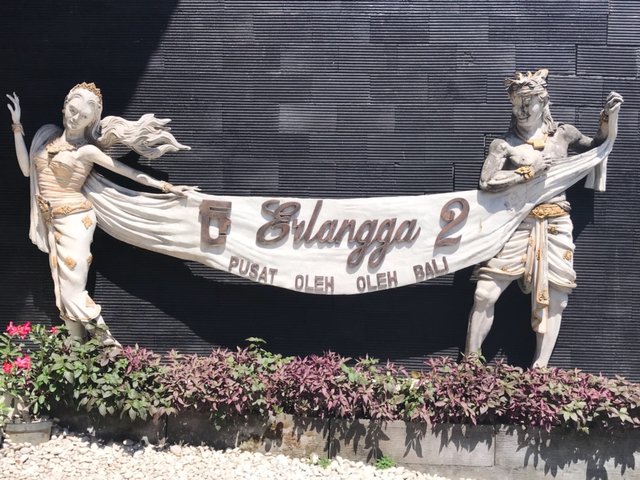 According to him, it's a good place to shop souvenirs. They sell a lot of products. We just agreed with him. As long as I know, Krisna is the best souvenir store in Denpasar, Bali. Few years ago, when I visited Bali with my friend, Bambang, I was shopping souvenirs at Krisna. 
The weather was hot. And our driver drove carefully. It was a bit traffic. About 30 minutes later we arrived at Erlangga Souvenir Store. 
My eyes were catching a men and a women statues. "They" hold the name of Erlangga 2, Pusat Oleh Oleh Bali. The statues were well made. I walked closer and took some pictures of the statues. The "women statue" look so beautiful.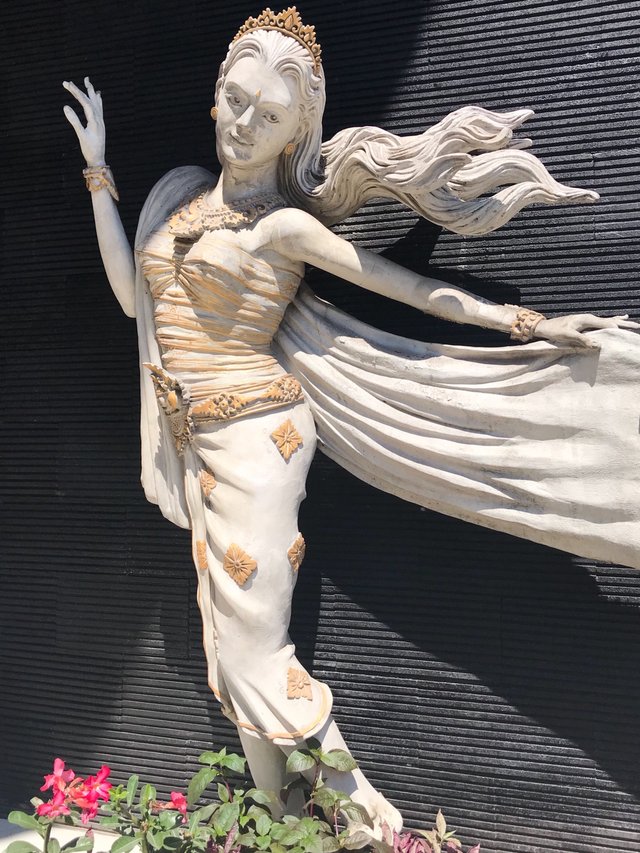 While man statue also very well made and so handsome. They are "wearing" Balinese traditional clothes. 
Then we walked inside the store. The gate is wonderful with Balinese art. Upon arriving inside, I saw a white statues.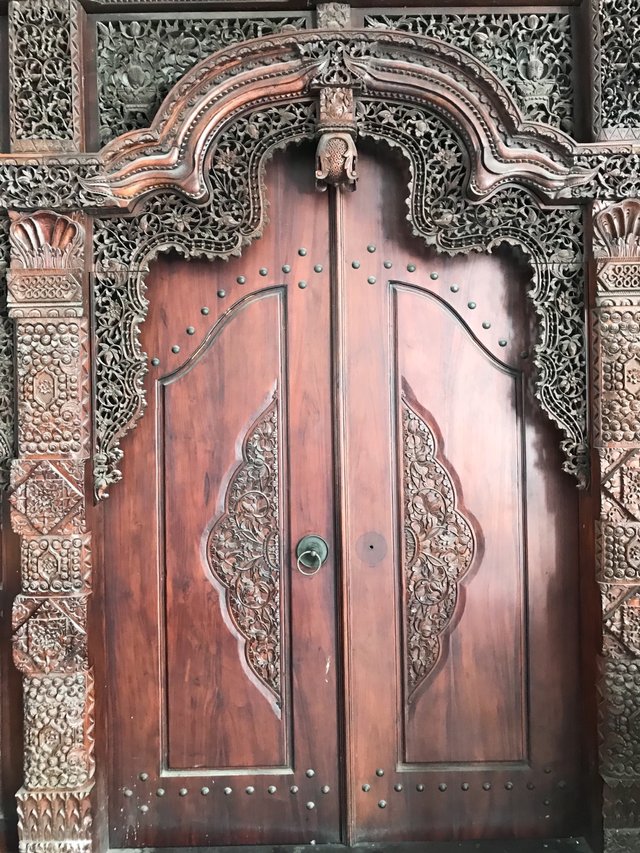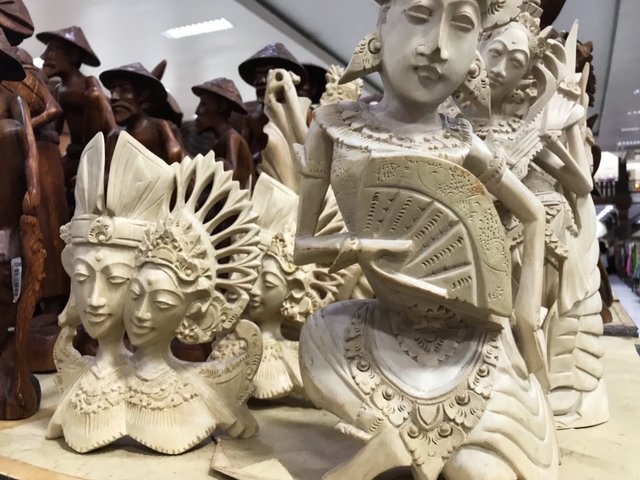 The store is so spacious with 3 floors. On the first floor, we could shop some local chips and other local snacks. My kids liked this room. They milled around to find what they wanted, especially chocolate bars or candies.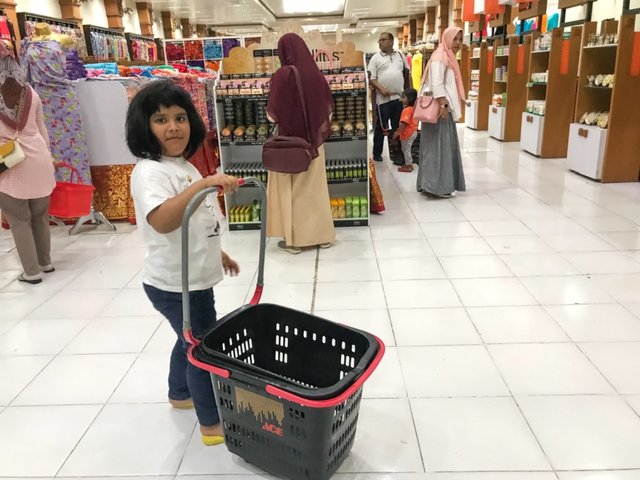 And me, I walked shelf of potatoes chips. I bought them some.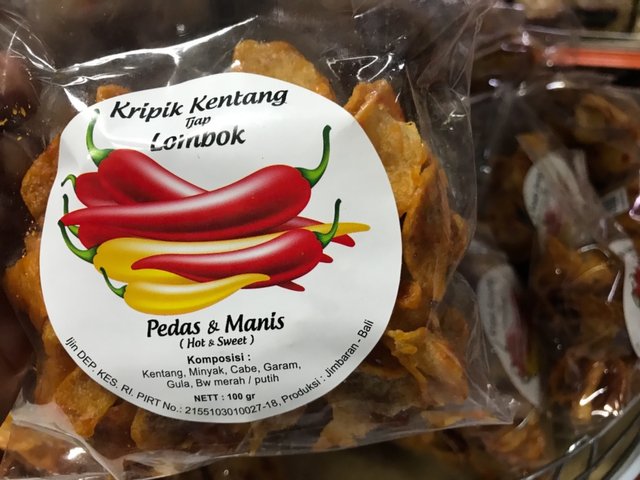 Actually, this is Lombok product. Lombok is neighbor of Bali. We could go to Lombok by taking speed boat or ferry. The potatoes chips looked so tasty and spicy.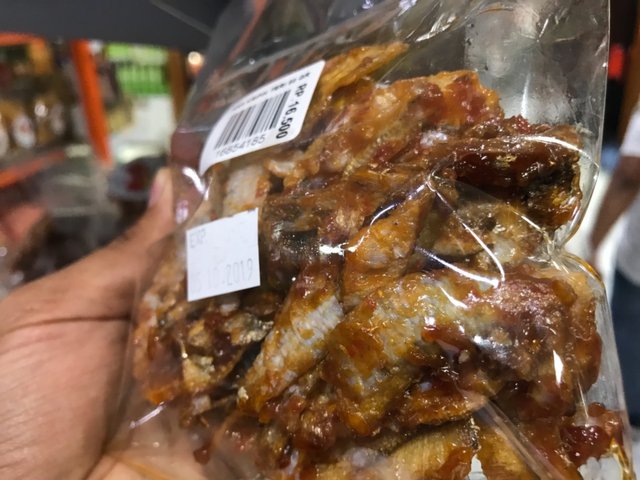 After that, I walk to shelf of coffee. I love coffee, so my desire pushed me so hard to the shelf. I discovered Bali Coffee. Some were beans for drink, some for perfume.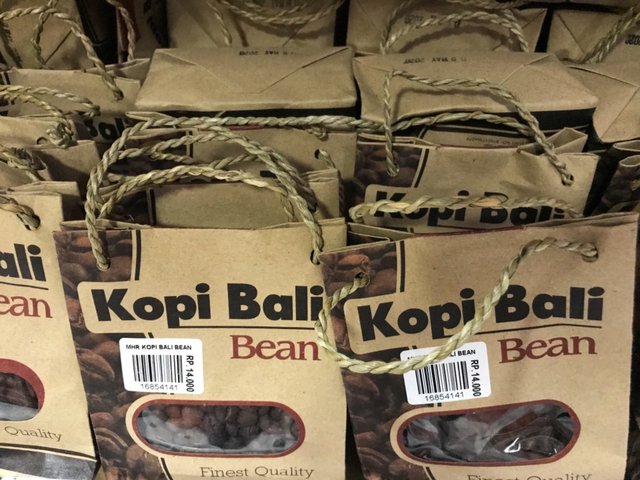 Coffee is a good absorber. That's why coffee are also used as perfume.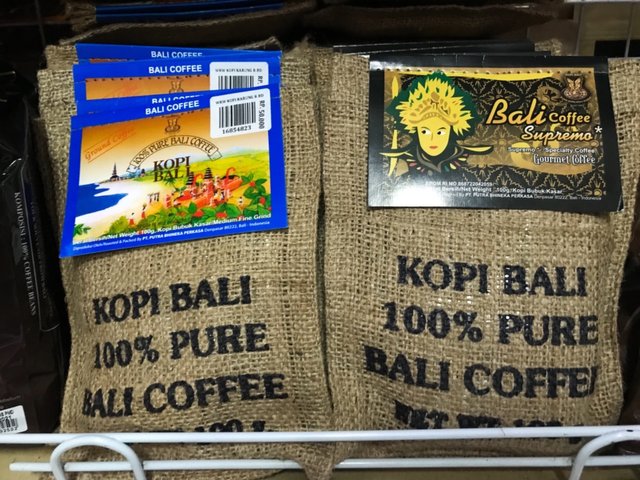 We milled around for looking and looking. Se tried to discover what kinds of souvenirs we could shop here. 
I saw a shelf that hold some handicrafts. They are all handmade and modern. Most of them are animal shape.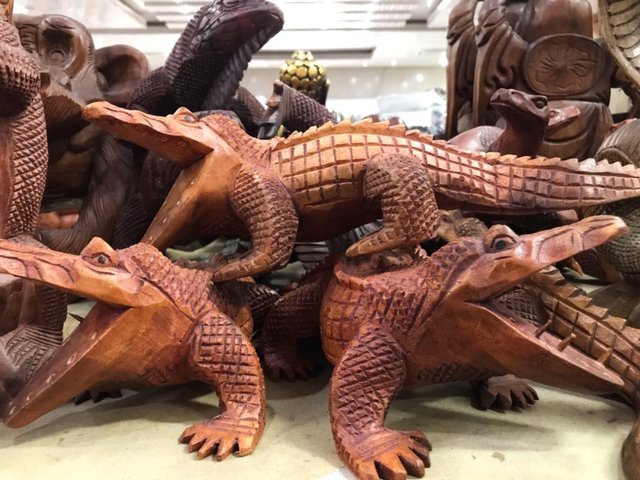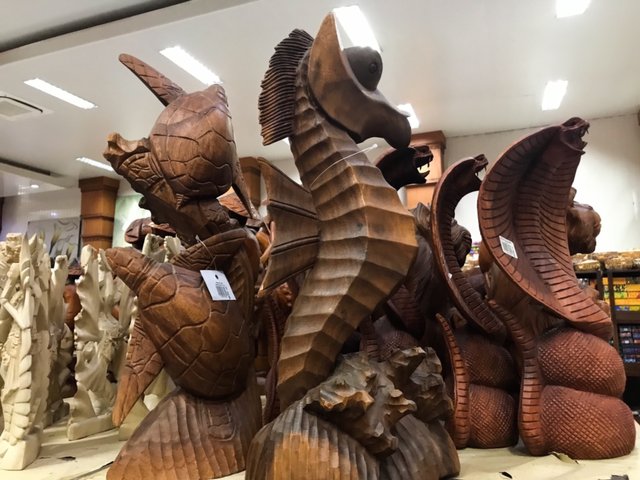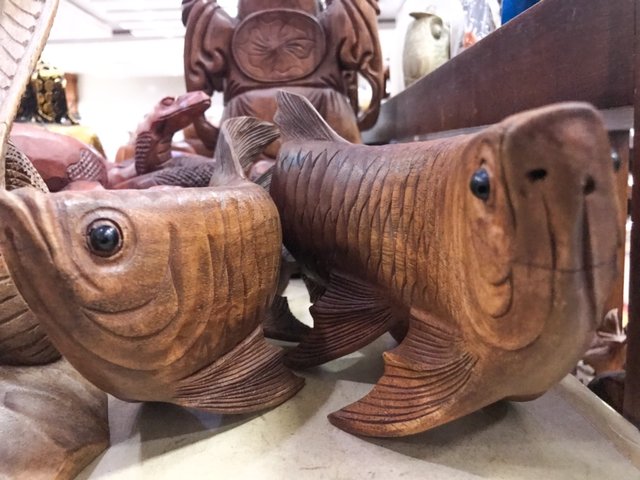 Overall, this souvenir store is quite good, but not perfect. They sell variety of products, but not comparable with Krisna. For me, Krisna is the best souvenir store in Bali. However, Erlangga is one of them (of the best one). 
Warm regard,
---
View this post on TravelFeed for the best experience.