Read this post on TravelFeed.io for the best experience
---
Martabak Durian of Samudra Pasee is the most delicious martabak I ever ate. According to wikipedia martabak is a stuffed pancake or pan-fried bread. The name Mutabbaq in Arabic means "folded". It is a popular street food in Indonesia, Malaysia, and Singapore. We may found martabak in Aceh as well. 
A week ago, when we traveled to Langsa Town, I and my family enjoyed again Martabak Durian of Samudra Pasee. I really love this cake. I never get bored to eat Martabak Durian.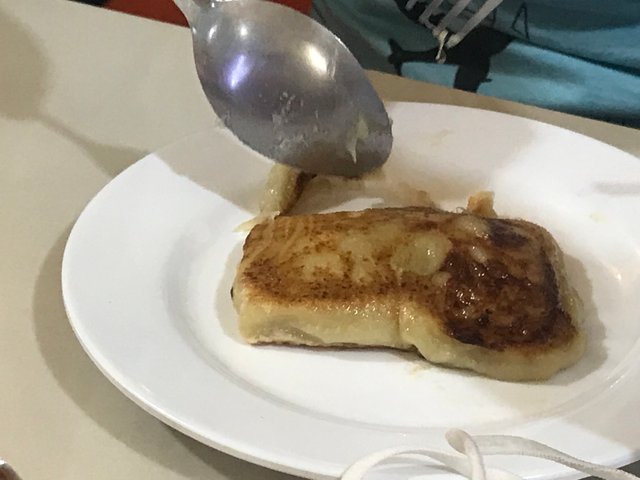 My children also love Martabak Durian. They even ate two portions. For me it's okay. No problem for them to eat more than one portion since durian is also good for health. At least it may be good for its laxative substance.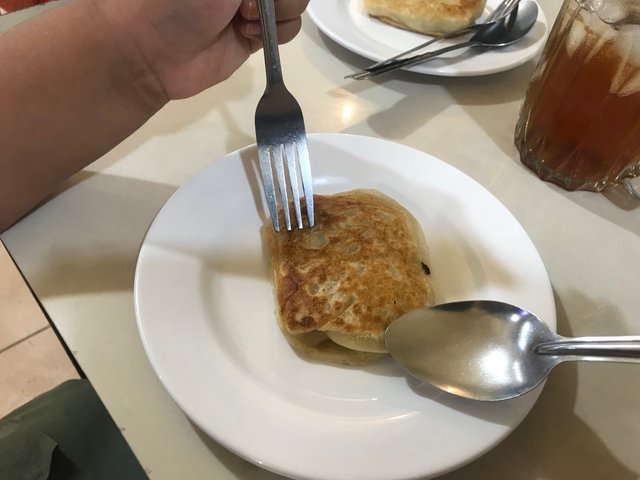 Martabak Durian of Samudra Pasee is located in Geudong Sub district of North Aceh District of Aceh Province. Actually they have some branches in Banda Aceh and Matang Geulumpang Dua, Bireuen. I was eating martabak durian at a shop in Ule Lheu Banda Aceh and at Jobs Coffee in Matang Geulumpang Dua. The taste of martabak durian at these two places were not really as delicious as it in Geudong.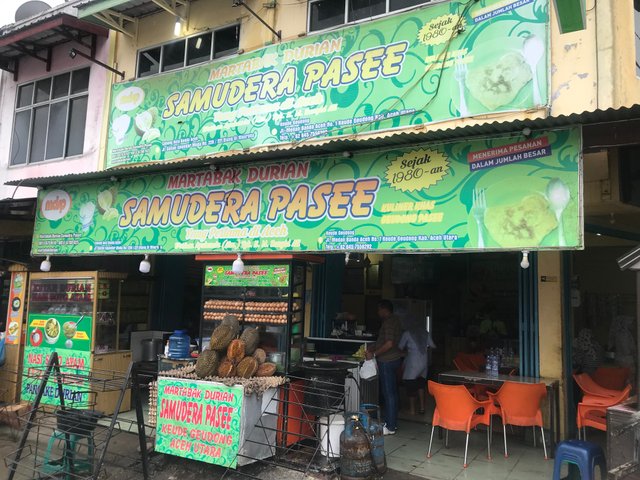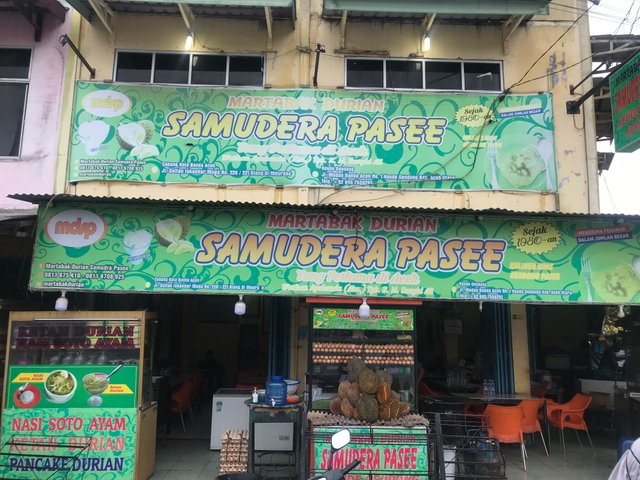 If you like durian, you must try this martabak. I never found martabak durian outside Aceh. When I visited Kuala Lumpur and Melaka, I just enjoyed cendol durian. Cendol Durian in Kuala Lumpur that I ever tasted was so delicious. I think Malaysian people who travel to Aceh may try Martabak Durian. I know that Malaysian love durian so much as well.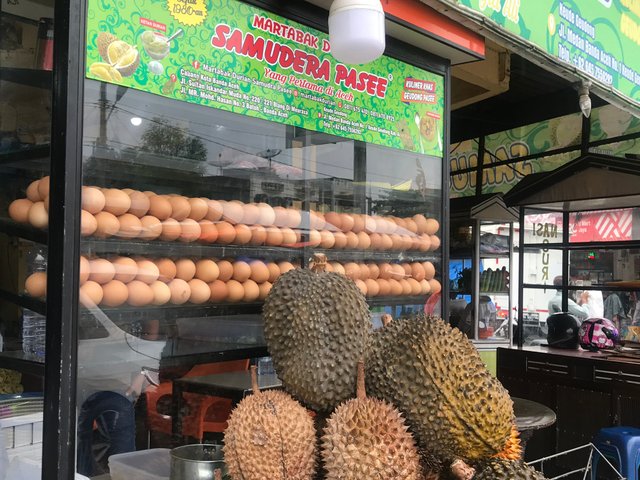 The Martabak Durian is so delicious, with a good smell of durian. It's good to taste it when it's still warm.
---
View this post on TravelFeed for the best experience.