Read this post on TravelFeed.io for the best experience
---
After buying some souvenirs at Erlangga Store, we were leaving to Sanur. Our destination was Warung Mak Beng. We would have lunch there. Warung Mak Beng is so famous in Sanur, even in Bali and it's a perfect place to have lunch as well. They provide fried fish with special sambal(condiment). Warung Mak Beng was established in 1941! According to its age, we might imagine how tasty their menus are.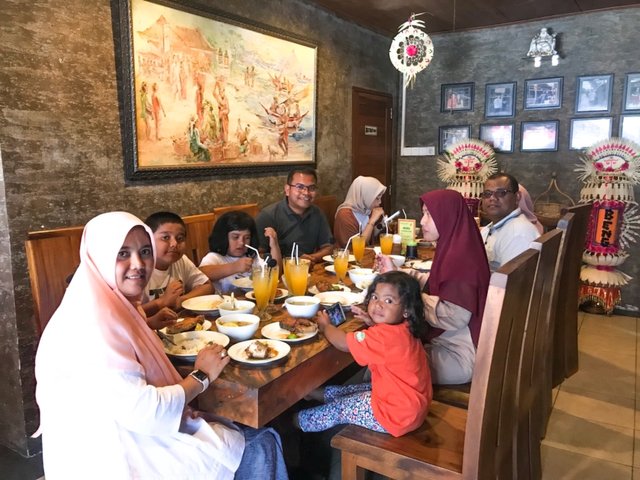 The weather was quite hot but the traffic was smooth. We were content. We really enjoyed the day. Upon arriving at Warung Mak Beng, we found a lot of visitors had lunch. No wonder, since it was exactly lunch time. We almost didn't get a table. Furtunately, within several seconds we were there, a group of visitor left the restaurant. And the restaurant appointed for us immedietely as we don't need to reserve the table for eating here.
We were so excited, we just went inside in hurry. While sitting we still could heard the sound of waves of the sea since Warung Mak Beng is located only a stone's throw from Sanur Beach. The restaurant is situated  on Hang Tuah Street No 45 in Sanur.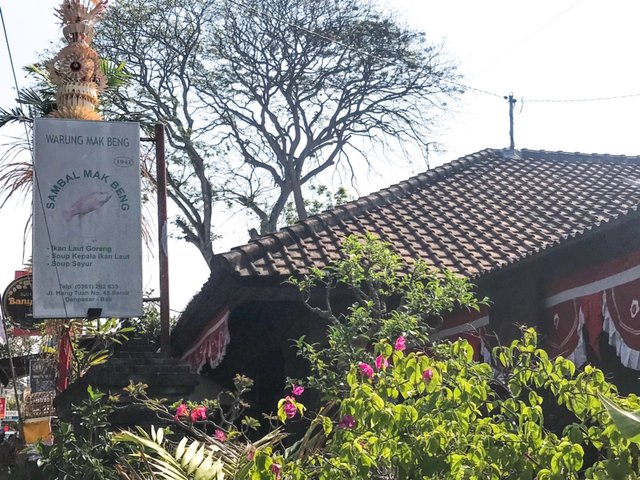 So, what would we order for lunch? Mak Beng serves only one packed menu: rice, fried fish and fish head soup. So, if you come here, you will eat that menu only. If you have allergy to some kind of fishes, I guess you must avoid this restaurant.
Then, we just counted our number and ordered that portion. The price of a portion of rice, fried fish, and fish head soup is only IDR 55,000 or about $3. So cheap, isn't it?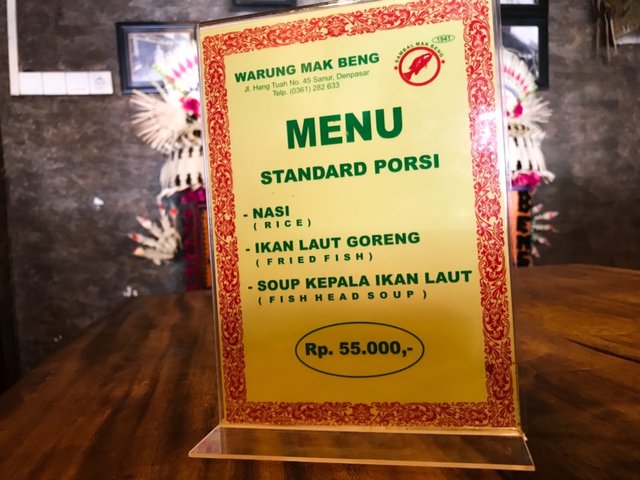 After ordering, we just wait for about 15 minutes to our food. They served us with orange juices first. Few minutes later, our fried fish portions were coming one by one.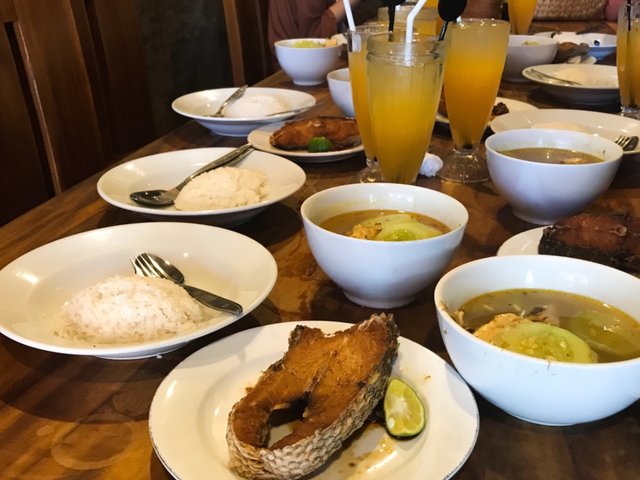 So, our complete portion consisted of rice, a pieces of fried fish, fish head soup, and a glass of orange juice. Looking that, made me mouth-watering.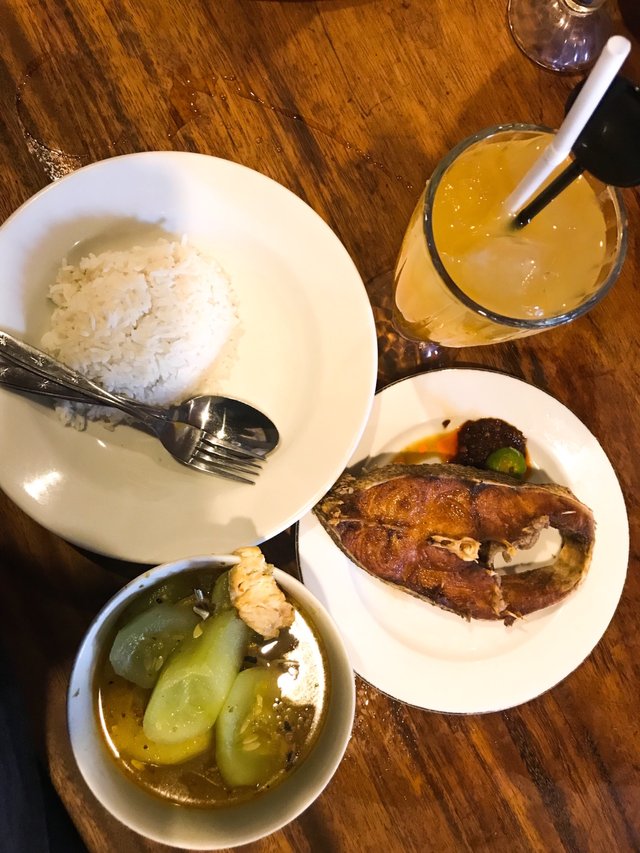 The fried fish was so delicious and savory. I could hardly wait to eat it.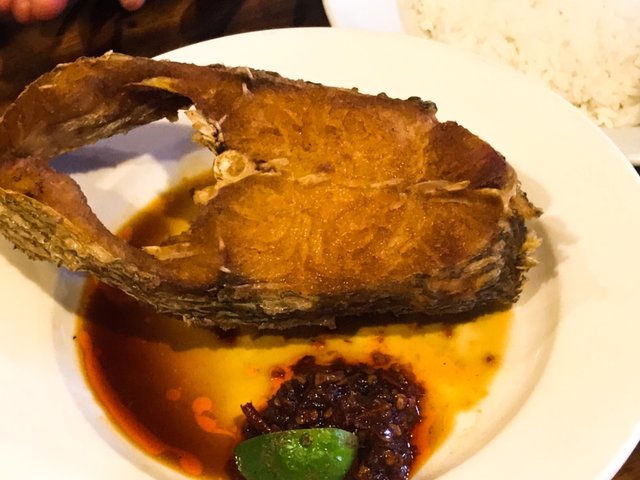 After everything was served. We enjoyed our perfect lunch.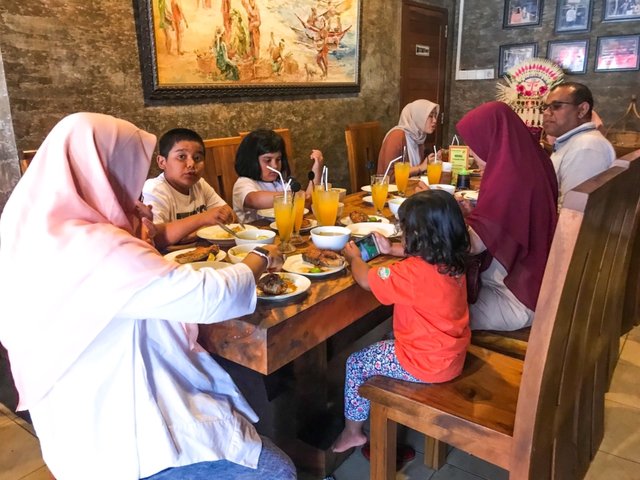 Warung Mak Beng is legend. Many artists, politicians, and other famous people used to visit the restaurant. Their photos are placed on every wall.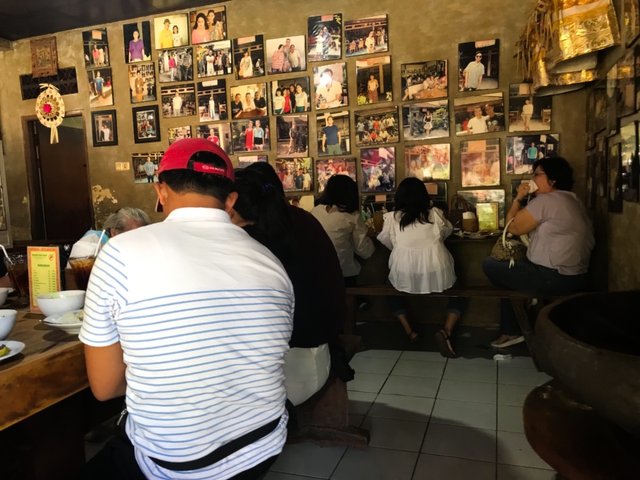 I tried to shot the photos closer. I could see many famous people were here to have lunch or dinner.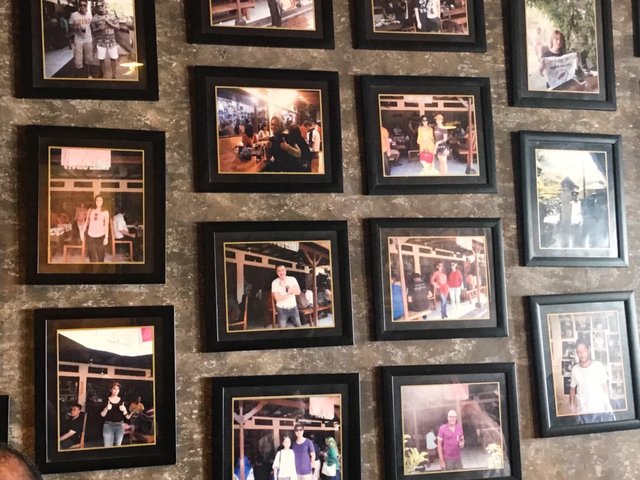 We are not famous, so our photos were not put on their walls. However, I review Warung Mak Beng on travelfeed. They are lucky, I am happy.
Warm regard,
---
View this post on TravelFeed for the best experience.