Hello, everybody!
I have the immense pleasure of introducing myself to all of you, to show you the jehovah's painting.
And now we do:
---
The Picture of Jehovah.
This is my entry to the contest made by @axeman. If you want to get more information, don't hesitate to enter this publication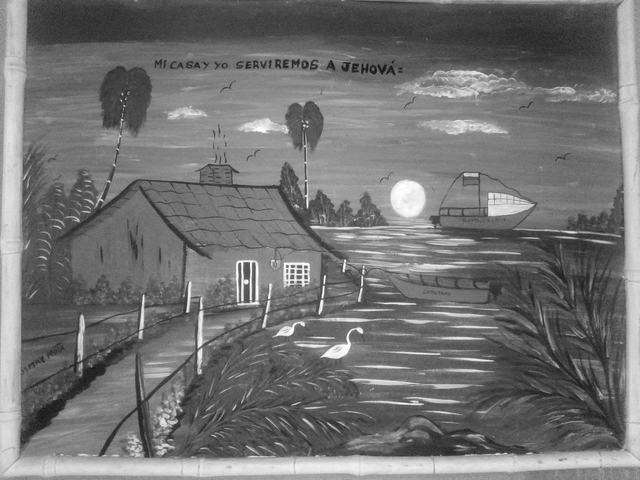 ---
The jehovah painting is the favorite place in my house. This beautiful painting that you see in this photo reflects the union of my family in every moment of life. Furthermore, everyone is welcome in my house, because my house and I will serve Jehovah.
---