Traveling along the wild beaches of Abkhazia (the Black Sea coast), I came across one rotten stump. It was once a powerful eucalyptus. The trunk was broken by the wind, and the remains were destroyed by sun, water and wind.
But a few pieces of wood turned out to be very strong. In addition, they had a wavy texture similar to the hair of a girl. All I had to do was add a face to my hair.
I have not tinted the wood. This is its natural color after being coated with linseed oil.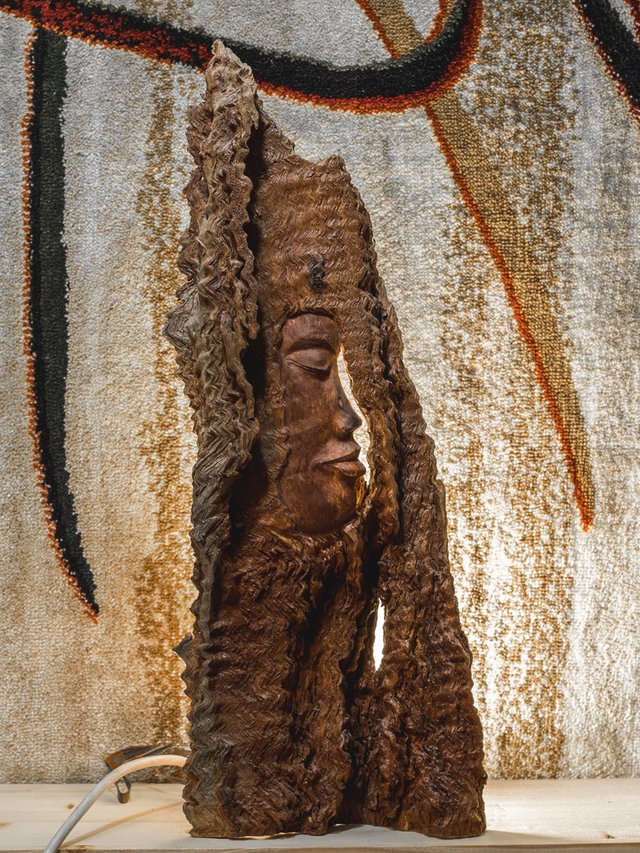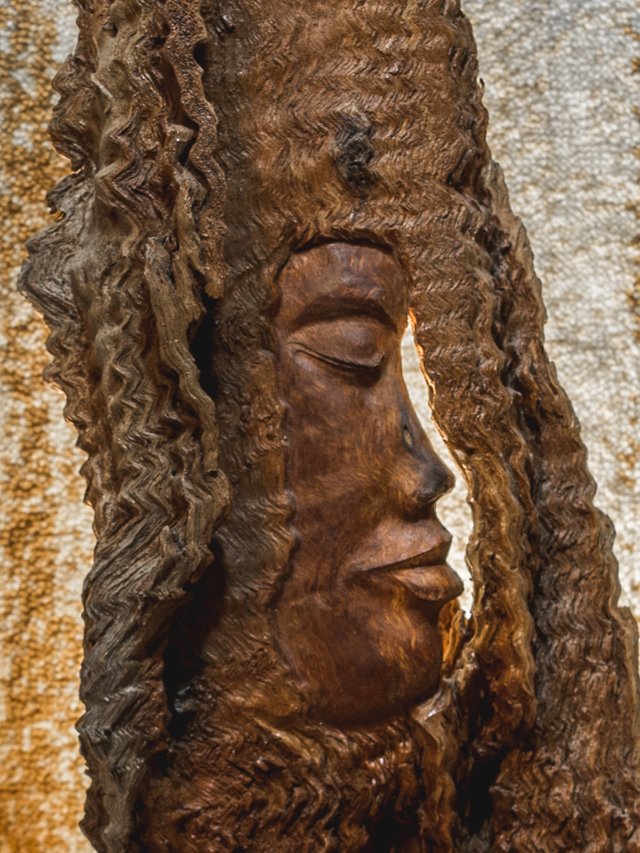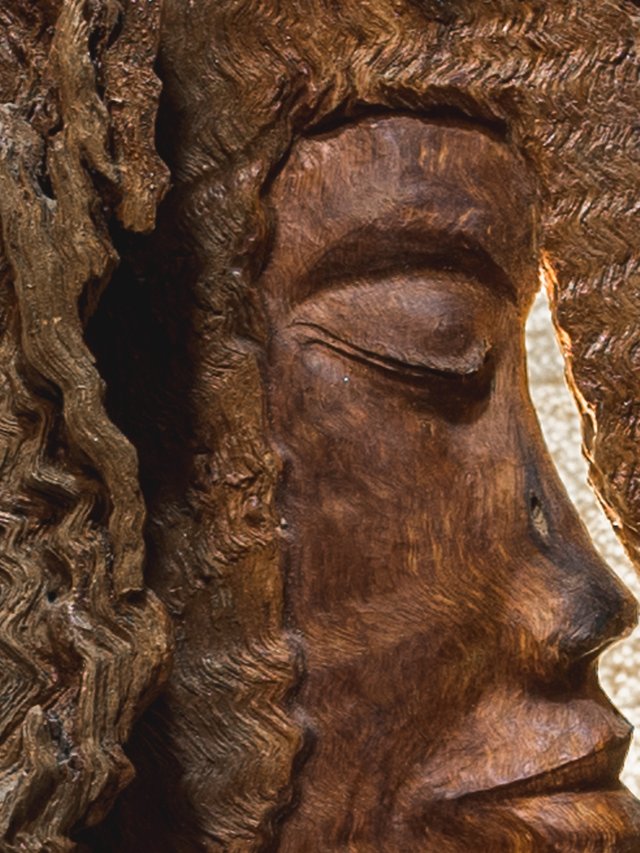 Путешествуя по диким пляжам Абхазии (побережье Чёрного моря), я набрёл на один трухлявый пень. Когда-то это был мощный эвкалипт. Ствол сломало ветром, и остатки разрушались солнцем, водой и ветром.
Но несколько щепок оказались очень прочными. К тому же они обладали волнистой текстурой похожей на волосы девушки. Всё, что мне оставалось делать, это добавить к волосам лицо.
Я не тонировал древесину. Это её натуральный цвет после покрытия льняным маслом.
---
---
| ▽ | ▽ |
| --- | --- |
| Camera | Sony A7M2 |
| Lens | Samyang 1.4 35 |
| Location | Russia |
| Post production | in LR |
Unless otherwise specified, the text and photos are mine
From Russia with Love