UA
Північно-східна част України, Рівненська область, це, не найкраще місце для вирощування винограду.
Я виріс в Молдові і знаю, яким має бути виноград, адже пагорби Молдови вкриті виноградниками різних сортів.
Але, два дні тому, я проходив по старій вулиці міста і побачив гроно винограду, яка нависла над парканом.
Виноград, це дитя сонця, яке дарує йому смак і аромат.
Ця гроно винограду, вже не встигне дозріти і набрати необхідну сахорістость, в Рівному, недостатньо світлових днів для його дозрівання. Як правило, такий виноград залишиться кислим.
Але, ця гроно красива і я хотів, викликати ваш апетит, коли ви будете споглядати цей фотознімок.
ENG
The northeastern part of Ukraine, Rivne region, is not the most suitable place for growing grapes.
I grew up in Moldova and I know what grapes should be, because the hills of Moldova are covered with vineyards of different varieties.
But, two days ago, I was walking along the old street of the city and saw a bunch of grapes hanging over the fence.
The grape is a child of the sun that gives it taste and aroma.
This bunch of grapes will not have time to ripen and gain the necessary sugar content, in Exactly, there are not enough daylight hours for its ripening. Typically, these grapes will remain sour.
But, this bunch is beautiful and I wanted to whet your appetite when you contemplate this photograph.
Author @barski
Ukraine
For my publications, I do not use stock photographs, it is fundamentally important for me to use photographs that I have made with my own hands for publication and I can name them - authorial work.
You can go to our blog on the Beehive platform by clicking on the bee.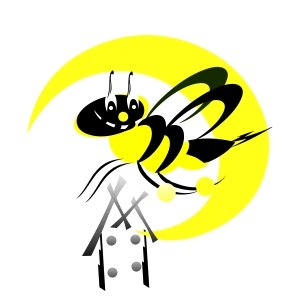 For myself, I found the easiest way to withdraw BTC to a bank card, perhaps this will be useful to you EXCHANGE