Hola amigos, hoy quiero presentar este trabajo de arte de dibujo en la técnica de los lapices grafitos , también podemos decir claroscuro, aquí tome como referencia una fotografia de la hermosa actriz "Sofia Loren", siempre me ha gustado llevar al arte monocromático, fotografías emblemáticas de grandes personalidades, usando la técnica del lápiz de grafito. (H-b2 - B-6 y B-8) pude recrear la escena especial en donde toman desprevenida a esta gran actriz. y le realizan esta fotografía.
Hello friends, today I want to present this work of drawing art in the technique of graphite pencils, we can also say chiaroscuro, here take as a reference a photograph of the beautiful actress "Sofia Loren", I have always liked to take monochrome art emblematic of great personalities, using the graphite pencil technique. (H-b2 - B-6 and B-8) I was able to recreate the special scene where this great actress is caught off guard. and they take this photograph.
---
"Sofia Loren"
---
---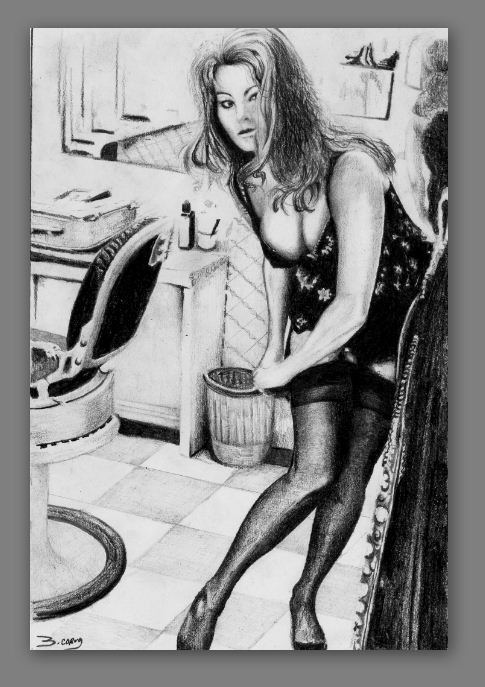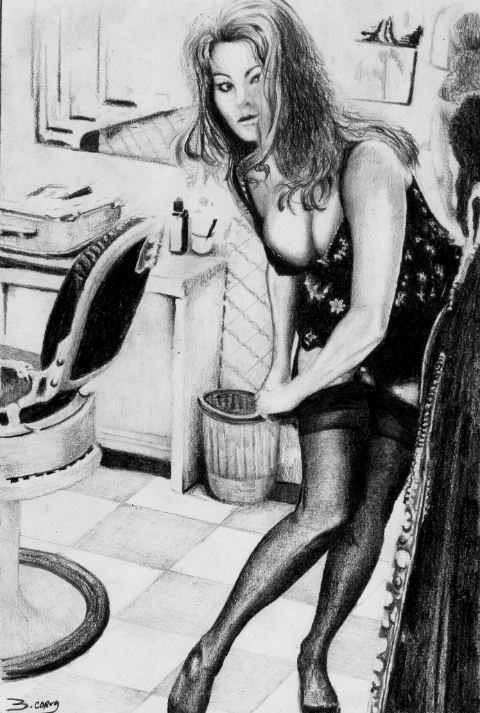 ---
---
Paso 1 y 2 | Step 1 and 2
---
Realizo el boceto en lápiz de grafito, con las siglas Hb-2, es importante tener en cuenta las simetrías adecuadas y hacer un estudio previo a la fotografía de referencia.
I make the sketch in graphite pencil, with the initials Hb-2, it is important to take into account the appropriate symmetries and make a study prior to the reference photograph.
---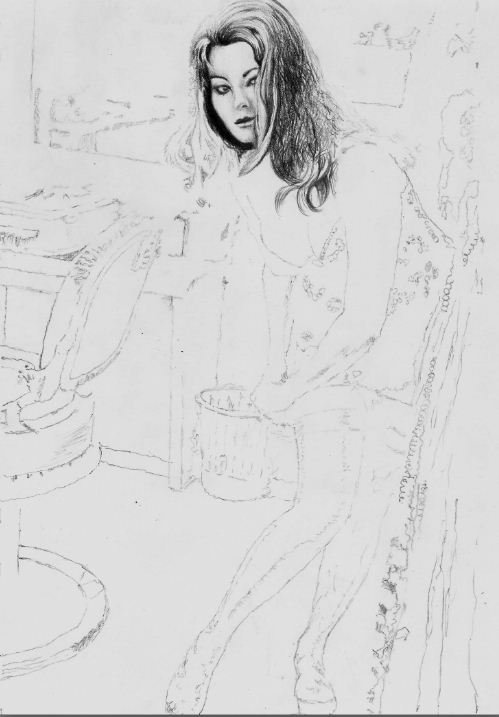 ---
---
---

---
Paso 3 y 4 || Step 3 - 4
---
Realice mi boceto con el lápiz de grafito Hb-2, es muy claro y fácil de ir sustituyéndolo por lapices mas oscuros, comienzo con las primeras capas para ir dando volumen y forma al retrato, para los tonos oscuros use el lápiz de grafito (B-7) y (B-9) son perfectos para dar ese contraste importante que define las sombras fuertes y oscuras.
I made my sketch with the Hb-2 graphite pencil, it is very clear and easy to replace it with darker pencils, I start with the first layers to give volume and shape to the portrait, for dark tones use the graphite pencil (B -7) and (B-9) are perfect for giving that important contrast that defines strong and dark shadows.
---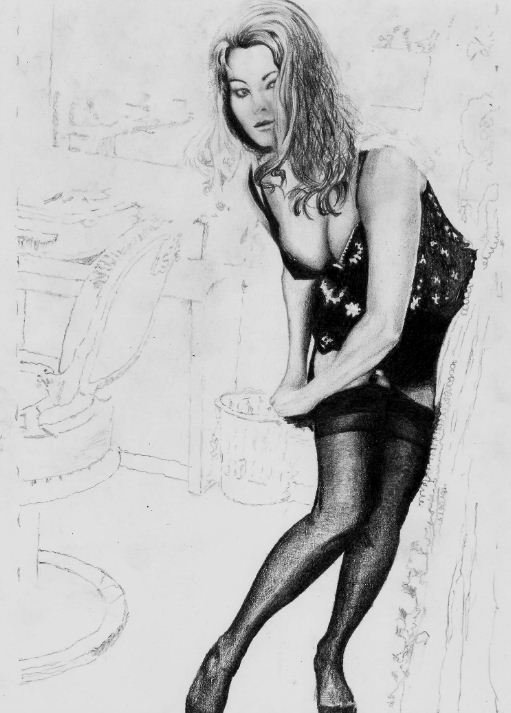 ---
---
---
---
---
---
Sofia Loren es una actriz italiana, nació en el año 1934 y gano por dos oportunidades el premio de la academia "El Oscar", su espectacular belleza y su gran talento para las artes escénicas, llamaron mucho la atención de grandes productores del cine, los cuales llevaron su talento a la gran pantalla, de esta manera quedo como unos de los iconos de la historia del cine.
Sofia Loren is an Italian actress, born in 1934 and twice won the Academy Award "El Oscar", her spectacular beauty and her great talent for the performing arts, attracted much attention from great film producers, the which brought his talent to the big screen, in this way he remained as one of the icons of film history.
Cuando realizamos arte de dibujo en claroscuro, tenemos que usar varios lapices de grafito, desde muy claros hasta muy oscuros, el efecto de contraste y volumen en esta técnica es importante, aquí te dejo el circulo de las siglas y los tonos, para que puedas obtener estos lapices en tu librería favorita.
When we make art of drawing in chiaroscuro, we have to use several graphite pencils, from very light to very dark, the effect of contrast and volume in this technique is important, here I leave you the circle of the acronyms and the tones, so that you can get these pencils at your favorite bookstore.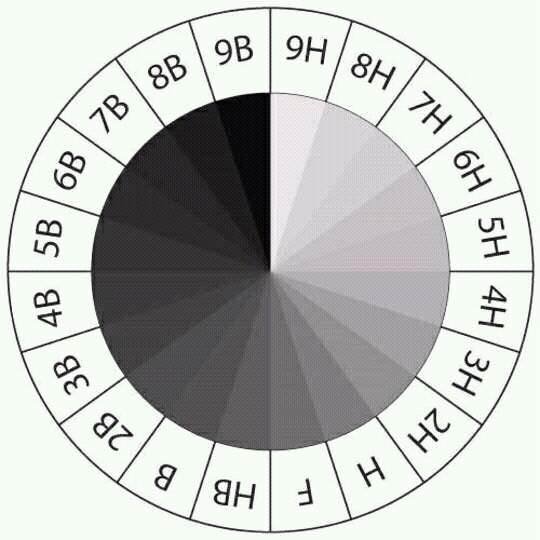 Presentación || Presentation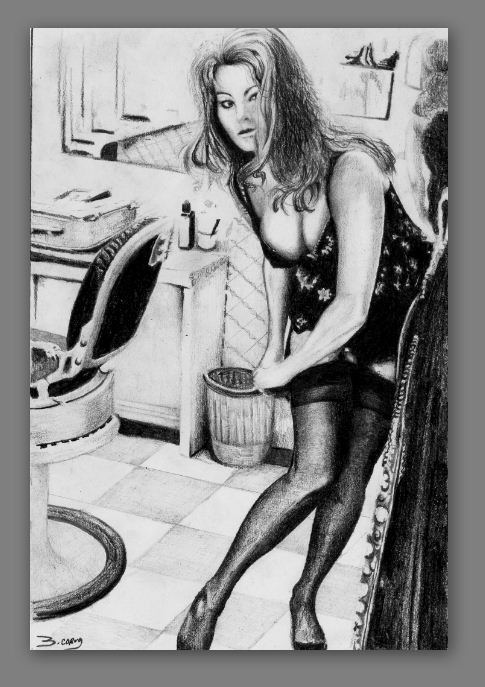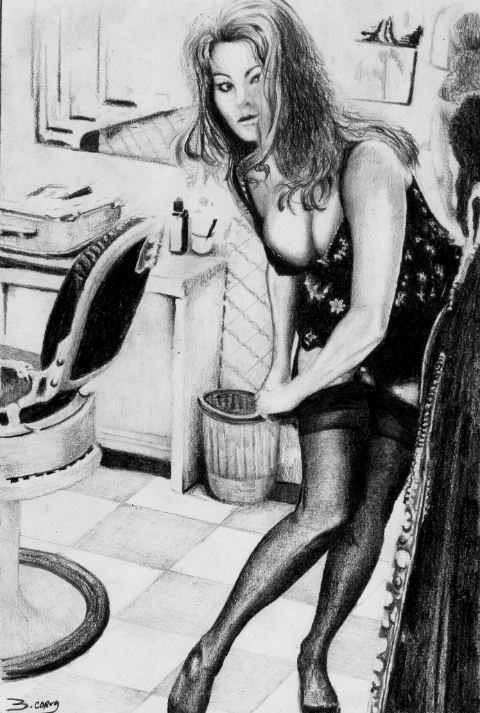 ---
Referencia fotográfica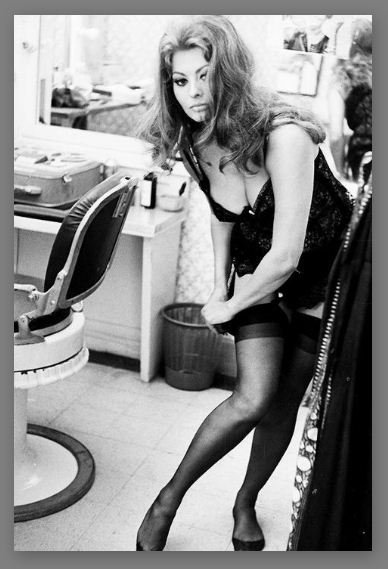 • fuente
---
---
---
---
---

---
Gracias amigos por su dedicar su tiempo a este contenido su comentario sera muy bien recibido y respondido.
Thank you friends for your dedicating your time to this content, your comment will be very well received and responded to.
---
---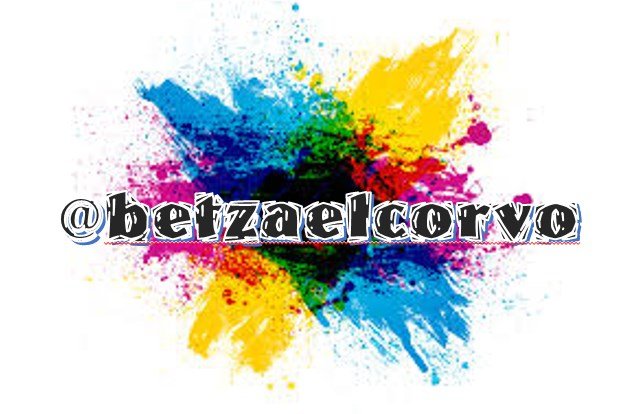 ---