---
Hola amigos, hoy quiero participar en el concurso del amigo
@axeman
, continuando con la temática del arte realista en bolígrafo, presento este trabajo en donde podemos ver el efecto de perspectiva, en una mujer que tiene en su mano derecha un arma de fuego, este tipo de practicas son importantes para tener en cuenta el volumen y el espacio, en donde podemos desarrollar un dibujo, para este trabajo use un bolígrafo color violeta que es poco común, así le doy una visión distinta, la superficie es cartulina color sepia modelo (Bristol 400 gramos).
Hello friends, today I want to participate in the contest of friend
@axeman
, continuing with the theme of realistic ballpoint art, I present this work where we can see the effect of perspective, in a woman who has a firearm in her right hand, This type of practice is important to take into account the volume and space, where we can develop a drawing, for this work I used a violet pen that is unusual, so I give it a different vision, the surface is sepia colored cardboard model (Bristol 400 grams).
---
"Woman aiming with gun"
---
---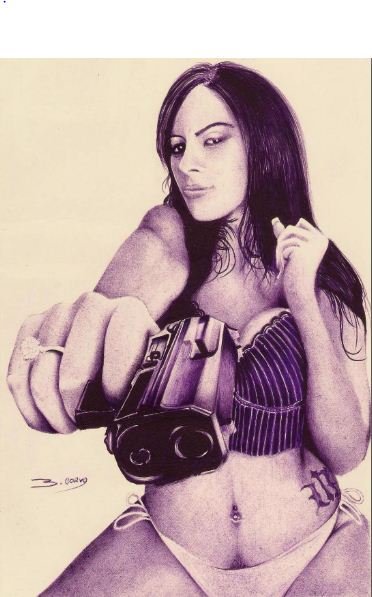 ---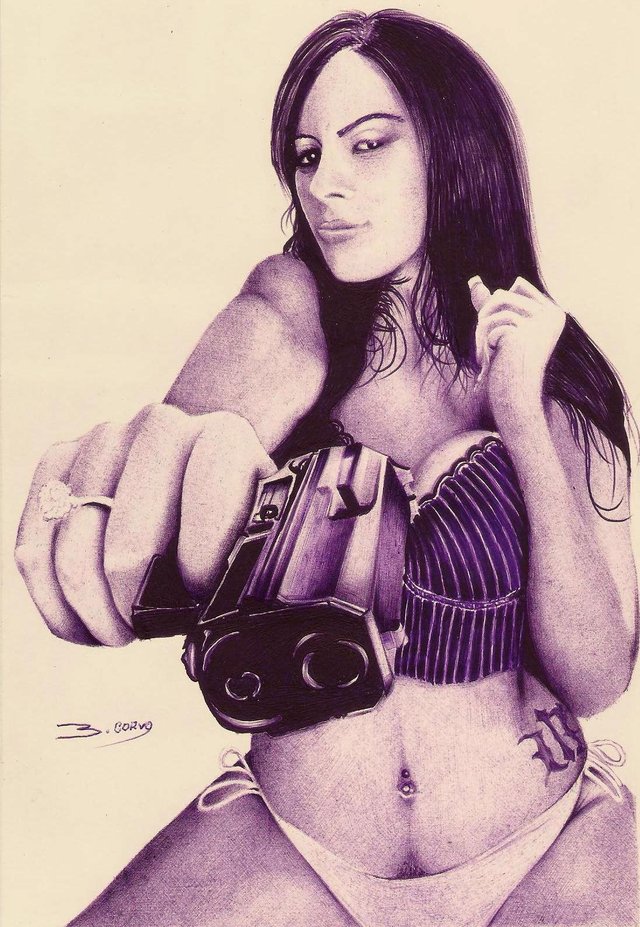 ---
Paso 1 y 2 | Step 1 and 2
---
Realizo el boceto en lápiz de grafito, con las siglas Hb-2, que es claro y fácil de sustituir y procedo a dar las primeras capas de bolígrafo color violeta, es importante tener en cuenta las simetrías adecuadas del cuerpo humano, en la tarea del boceto.
I make the sketch in graphite pencil, with the initials Hb-2, which is clear and easy to replace and I proceed to give the first layers of purple ballpoint pen, it is important to take into account the appropriate symmetries of the human body, in the task of sketch.
---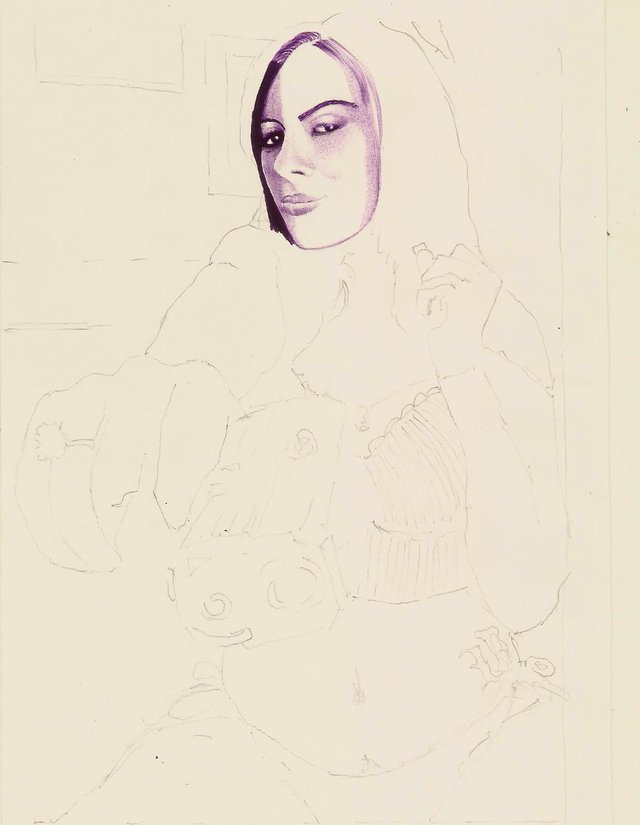 ---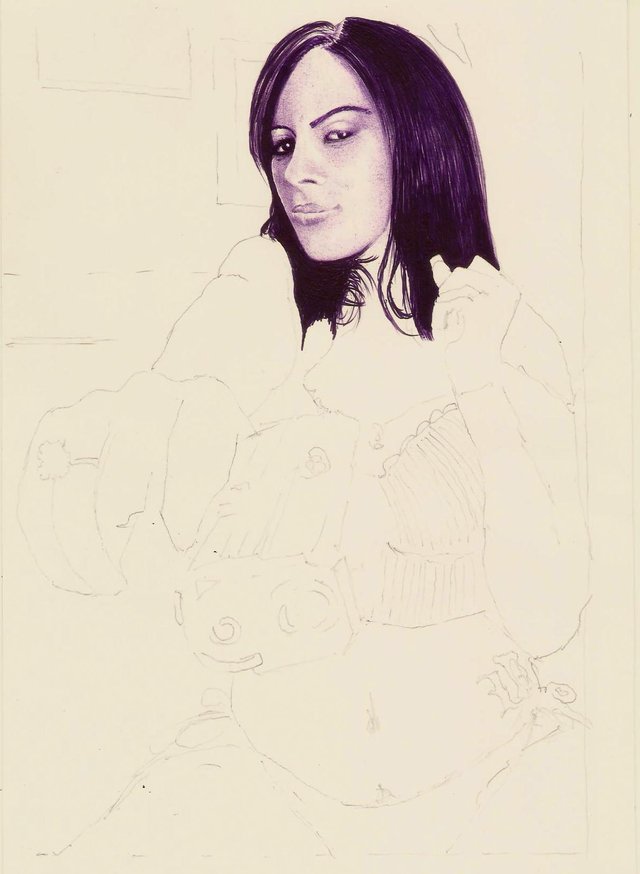 ---
---

---
Paso 2 || Step 2
---
Con la técnica de los tramados se van aplicando varias capas de tinta, con una intensidad muy baja, para ir texturizando la piel, esto se logra dependiendo la presión ejercida al bolígrafo, entre mas presión hacia la superficie obtendremos un tono mas intenso.
With the screening technique, several layers of ink are applied, with a very low intensity, to texturize the skin, this is achieved depending on the pressure exerted on the pen, the more pressure towards the surface we will obtain a more intense tone.
---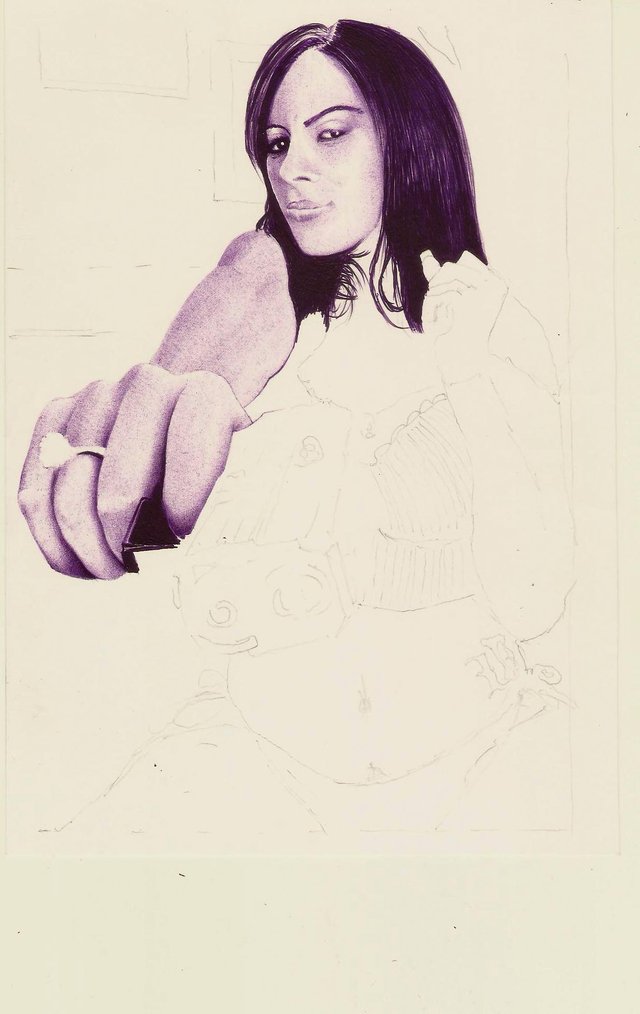 ---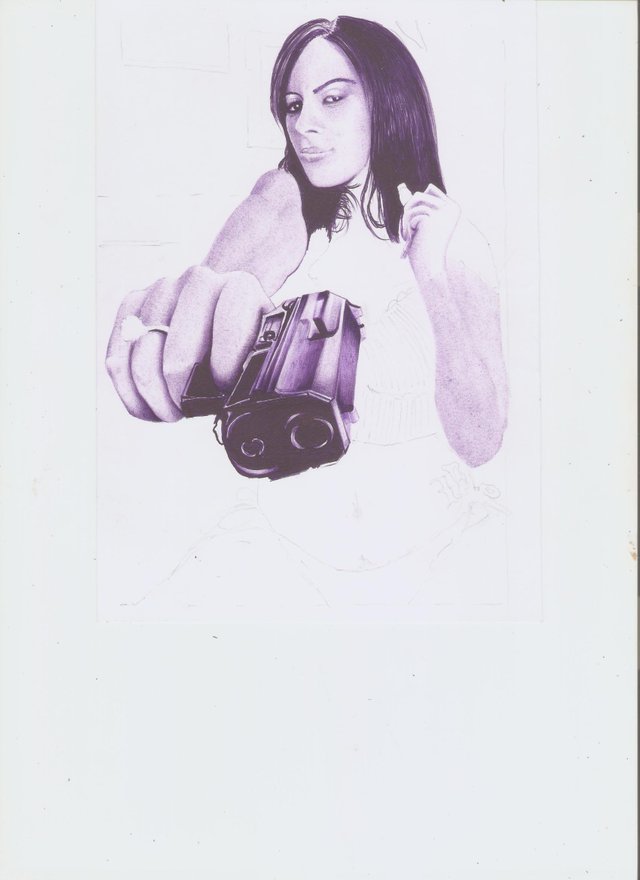 ---
---
---
---
---
Presentación || Presentation
---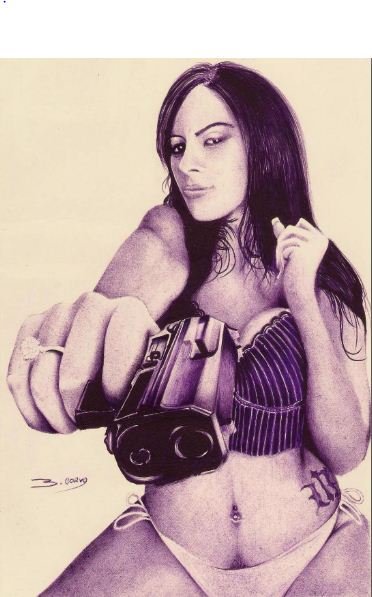 ---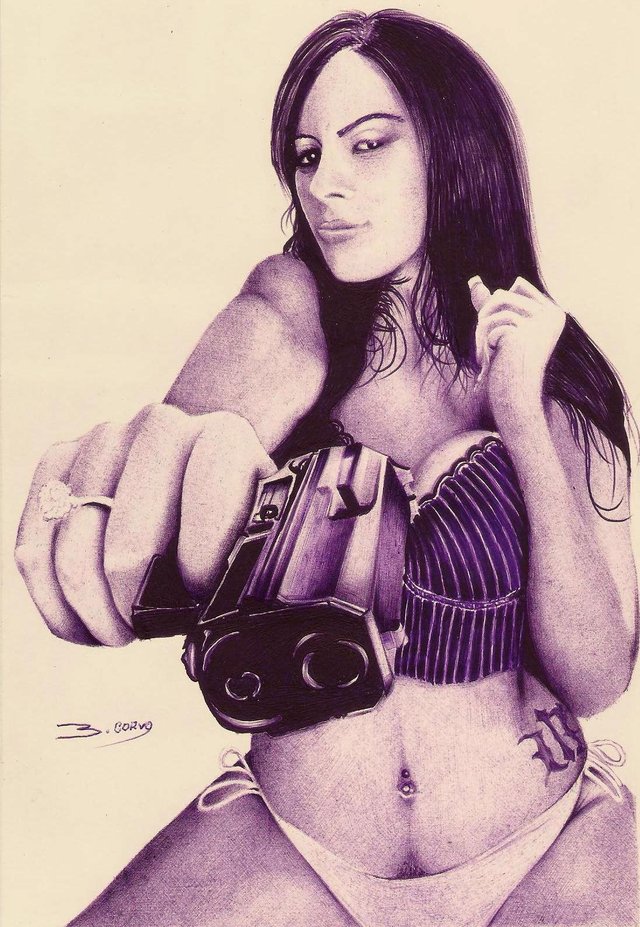 ---
---
---
---
Here I leave you the first part
Aquí puedes ver contenido similar
Photo reference here
Referencia fotográfica aquí
• fuente

---
Gracias amigos por su dedicar su tiempo a este contenido su comentario sera muy bien recibido y respondido.
Thank you friends for your dedicating your time to this content, your comment will be very well received and responded to.
---
---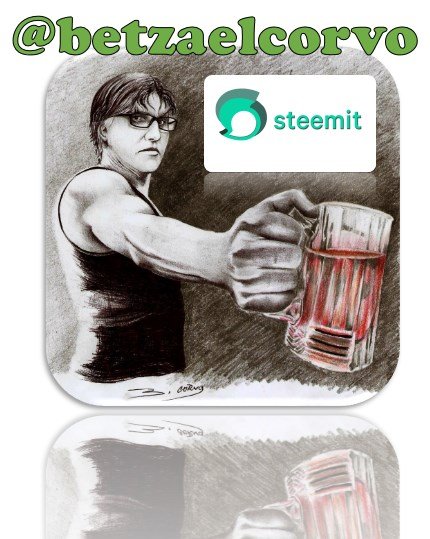 ---