I have said many times that this year, in addition to the pandemic, gave me many beautiful sunsets. I think this can be clearly seen on my blog. Although I was not always ready for them with a camera in hand, my phone allowed me to take quite a few photos. Because of this, I recently got carried away with processing photos taken with the phone, although my archives were replenished with photo walks with a camera.
What can I say. Look at the silhouettes of this family, who have come to the coast of the bay in the evening to enjoy the wonderful colors that nature gives us. I was heading for the shore when I saw this explosion of colors in the sky as well as this family.
I think that many, like me and this family, would gladly seek to enjoy this picture.
---
---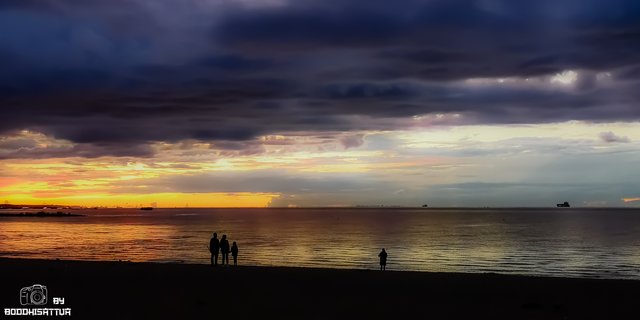 ---
---
Huawei P20 Pro
---
I strongly recommend to open the photo in a separate tab to appreciate it.
---