Hello Friends,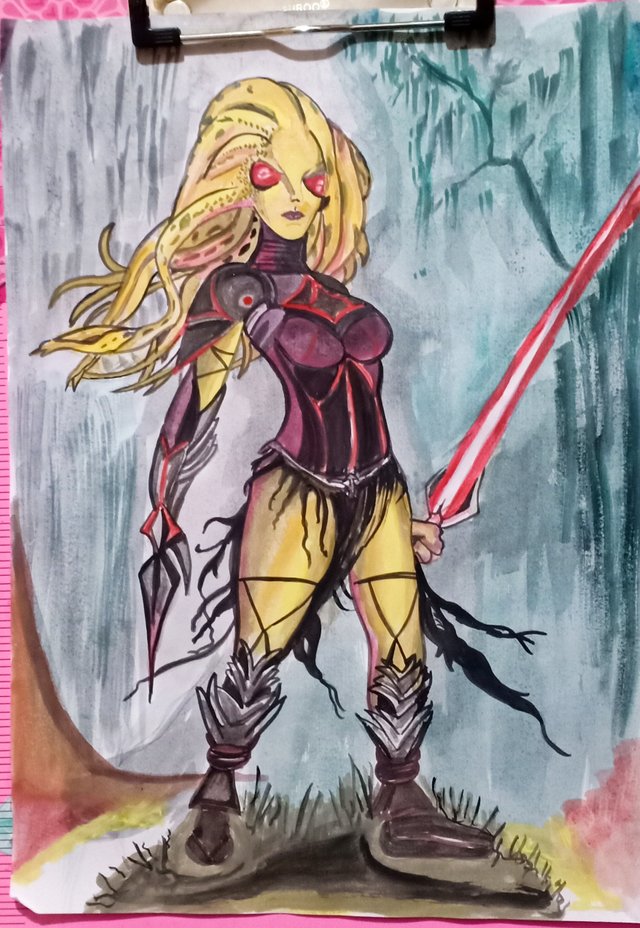 This is my first ever participation for the @art-venture contests and I know that I am already late and missed the deadline for this contest due to unavoidable circumstances, but, since I had started working on this couple of days ago, I am sharing it as per the rules of the contest :)
Well, I tried a Sci Fi character from one of the popular movie series Star Wars and the character is Nautolan Sith.
Hope you like it as I go step by step as below:
Step 1: Rough outline of the body of the girl.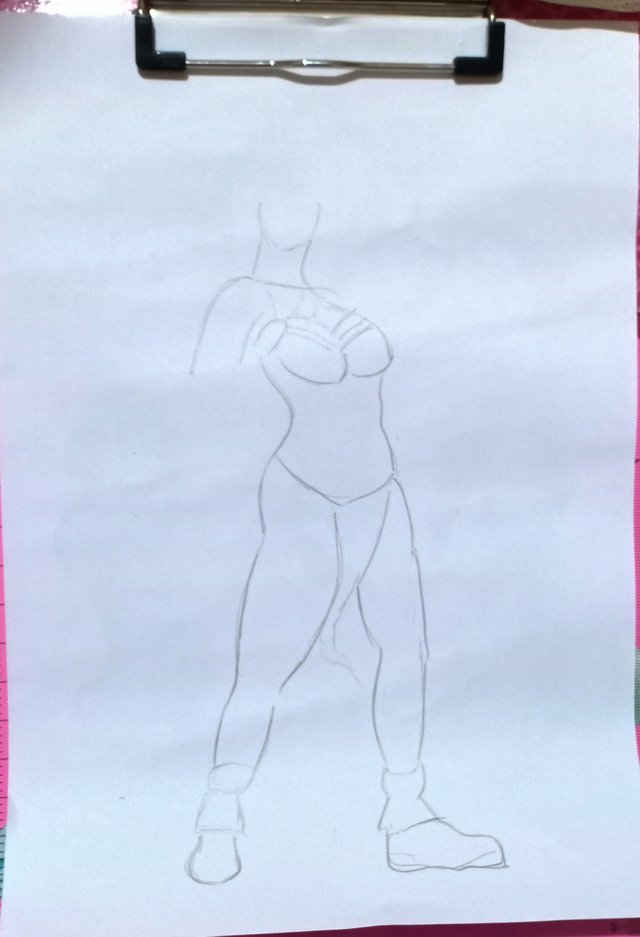 ---
Step 2: Further sketching of the outline of the girl with head and hair along with hands and armors she carries.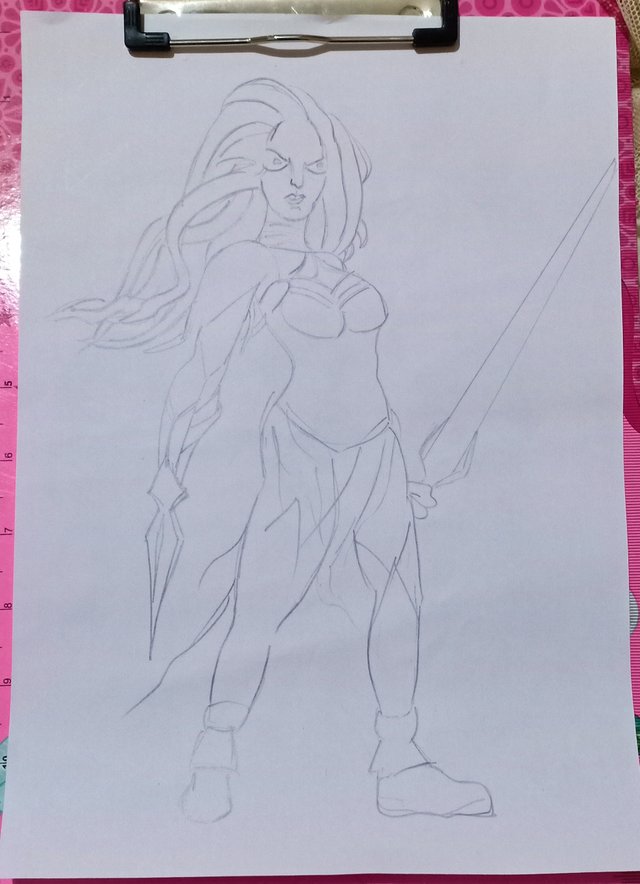 ---
Step 3: Background coloring with shades of dark green and dark blue.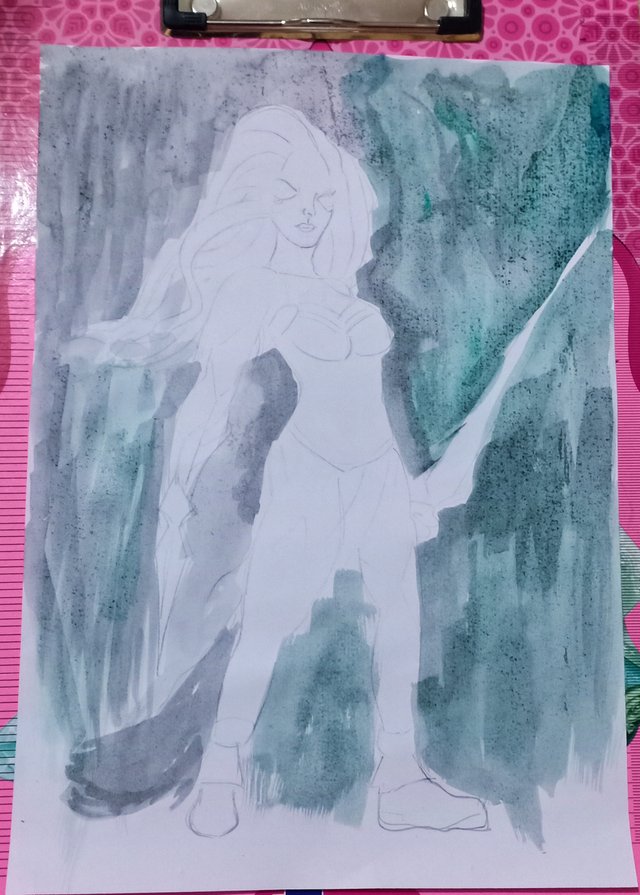 ---
Step 4: Coloring of the face and legs part of the girl with combination of yellow and brown.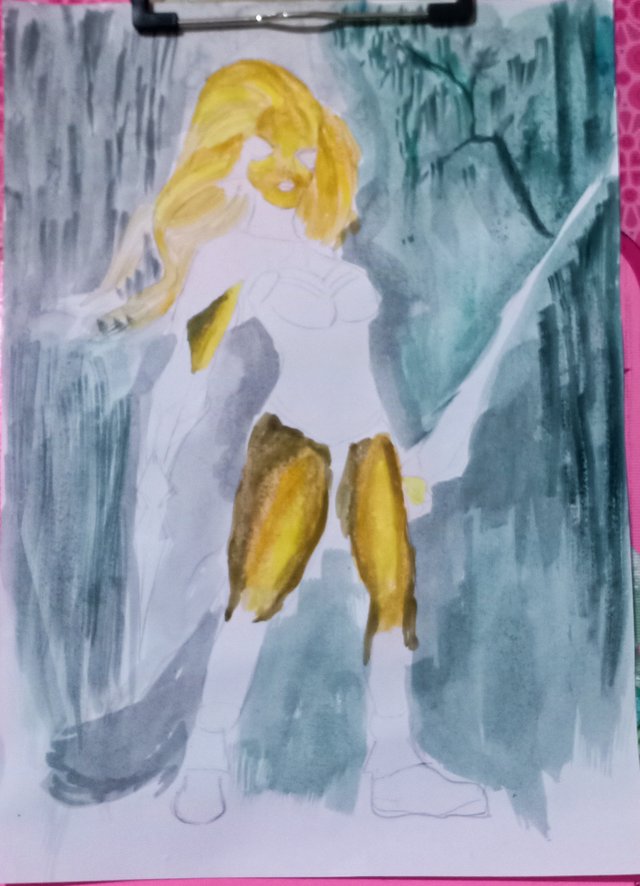 ---
Step 5: Further coloring of girl's body with purple mixed with brown and black.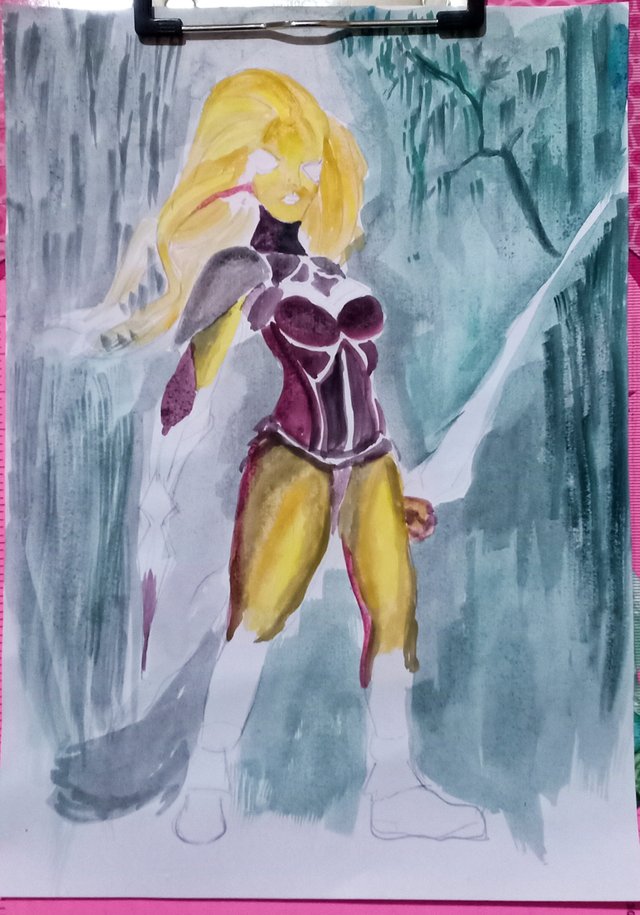 ---
Step 6: Coloring of face, eyes and armors with shade for hair.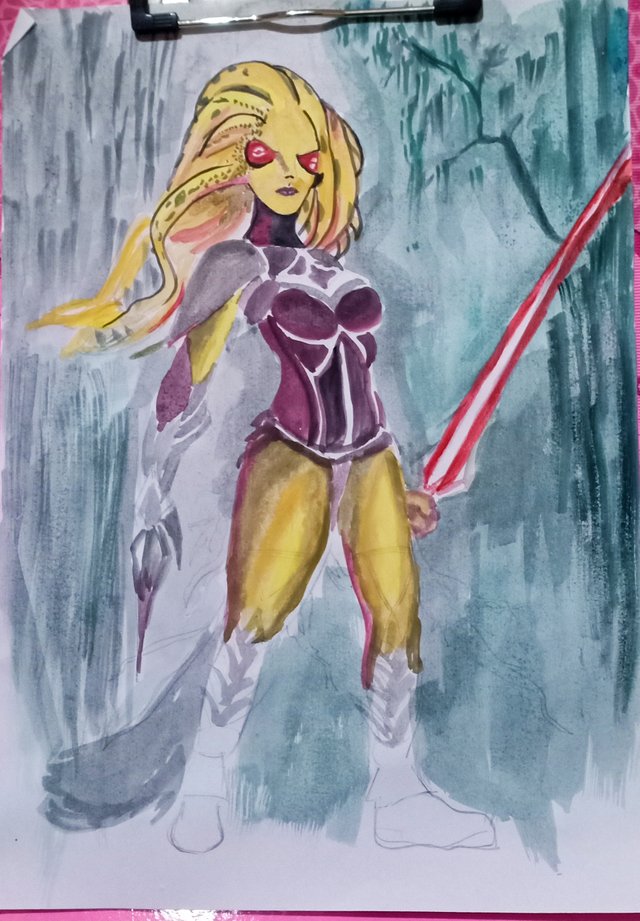 ---
Step 7: Further coloring for hair, face and armors with shades and touchups.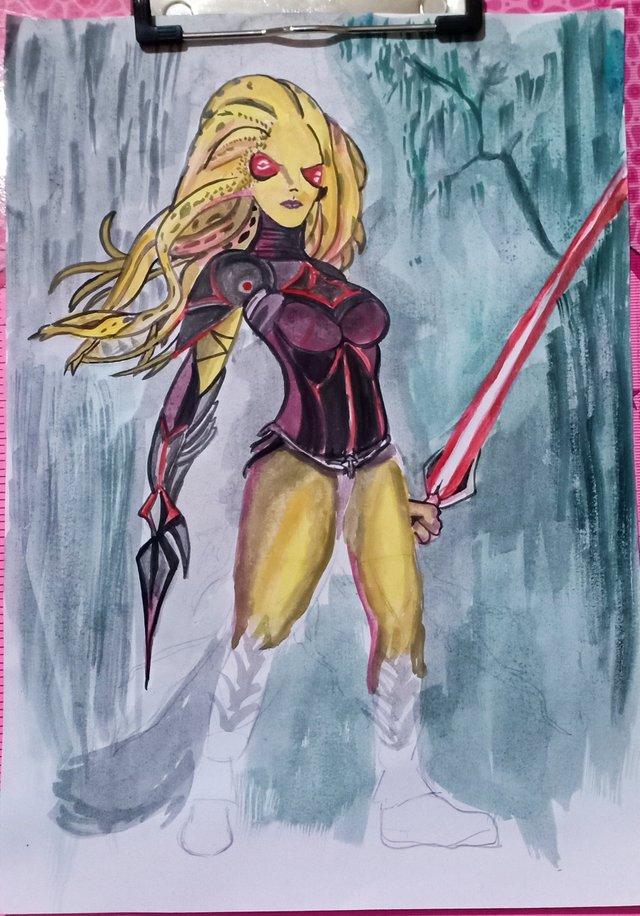 ---
Final Step: Little touch ups and thickening the outline of the body to make it more attractive.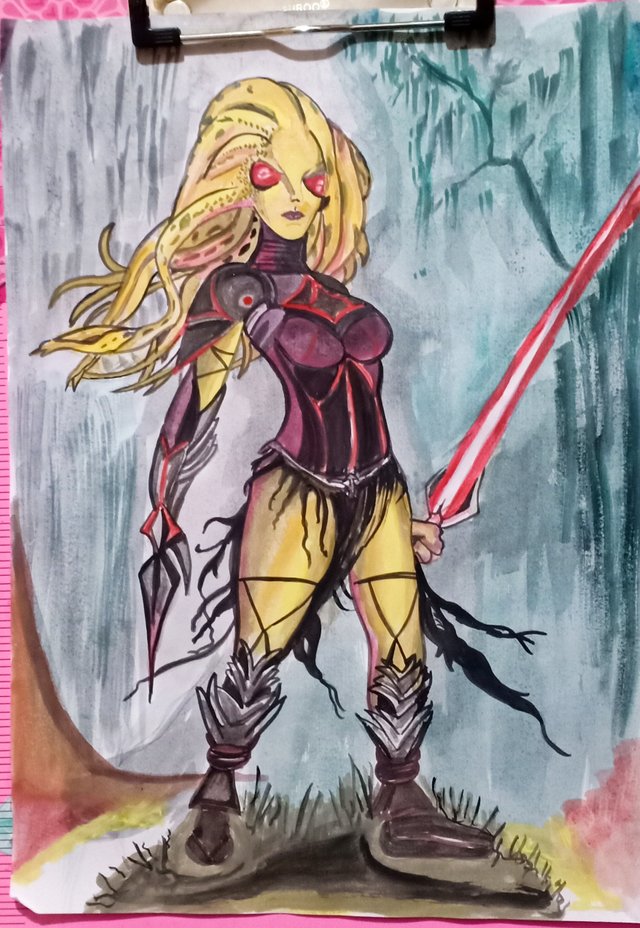 That's it guys.
Thanks to @art-venture, @stef1, @xpilar, @myskye, @steem-agora and other sponsors who have brought up this Art contest and I am happy to be part of the same for the time :)
Although, I am not a big fan of Sci-Fi movies, I have watched few of them and the effort I spent on this is valuable one for me in trying something different and I hope you like it :).
Wishing all Happy Sunday and Good Week ahead :)

Join the new Official Telegram for Splinterlands via link given below to participate in contests and have fun.
---
Not yet signed up for Splinterlands?
You can join using my referral link: splinterlands.io and get some monsters from me :)
Also, try monstermarket.io if you haven't already for your steemmonsters cards and packs purchase and get instant cashback with every card purchase.

Thanks for the votes, comments and resteems.
I am a proud member and supporter of below communities: