The most important thing in life is - life itself. I got to know a salesman on the beach better during my travels to the Caribbean. He sold things like rings and necklaces to tourists there. Every day at noon he would close his stall and sit on the beach for an hour before disappearing. One day I asked him why he was closing so early. He replied, "I made enough money to pay the rent for the house, food for the family, and everything else you need. Look around, I live in a paradisiacal place. I enjoy it every single day for an hour before I spend the rest of the day with my family. I am a happy man who has everything you need. Then why work any longer?"
He was a wise man...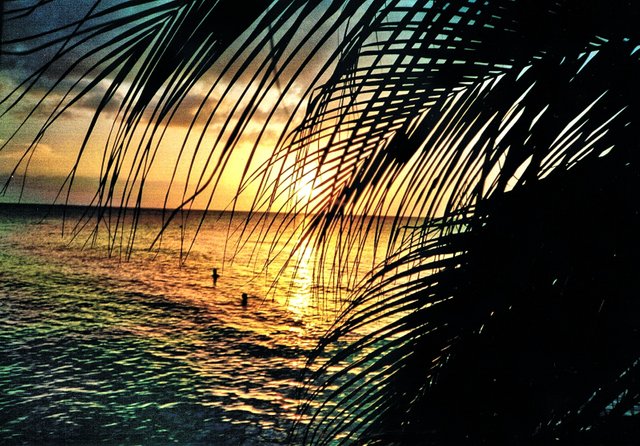 Das Wichtigste im Leben ist - das Leben selbst. Auf meinen Reisen in die Karibik lernte ich einen Verkäufer am Strand näher kennen. Er verkaufte dort Dinge wie Ringe und Halsketten an Touristen. Jeden Tag um die Mittagszeit schloss er seinen Verkaufsstand und saß eine Stunde lang am Strand, bevor er verschwand. Eines Tages fragte ich ihn, warum er so früh schloss. Er antwortete: "Ich habe genug Geld verdient, um die Miete für das Haus, Essen für die Familie und alles andere, was man braucht, zu bezahlen. Sehen Sie sich um, ich lebe an einem paradiesischen Ort. Ich genieße ihn jeden Tag eine Stunde lang, bevor ich den Rest des Tages mit meiner Familie verbringe. Ich bin ein glücklicher Mensch, der alles hat, was man braucht. Warum dann noch arbeiten?"
Er war ein weiser Mann...