---
---
I'm no longer posting every day!
It has been a while since I wrote a blog. And I just have a suspicion that it will be much more common that I no longer write blogs for a long time. Gone are the days when I posted a blog on hive every day. This has several reasons for me ... but one of the reasons is that I am actually disappointed with hive. After the separation from Steemit and the continuation of a new chain, expectations were high. The community had spoken and "HIVE" would be for everyone. However, nothing could be further from the truth. It's just the same as it was always on steemit… which, to most people, means "struggling for a small reward".
Hardly on Discord
In addition, Steem, as well as Hive has also dropped out of the top 100 and despite the upward trend of Bitcoin, there seemed no upward trend at all in Steemit or Hive, especially Hive stayed far behind. The social part of both, Steemit and Hive is on Discord. And let Discord just be a huge source of distraction that just completely drains my energy now and then, so that I could hardly be found on Discord at the moment. It's time for my stuff.
Time for a change
After having been present on Steemit for almost 3 years now, and then on Hive, it is time for a change. Blogging every day, seeing where I got my inspiration from and then again hours behind the pc to search for photos for my blog, edit the photos, the right tone and wording for my blog and then after I have lost a long time was… throwing the blog into the editor, making a nice layout of it. Searching for the "correct tags" in the maze of tags that exist… I'm going to stop! No, I will not stop with Hive entirely, of course not. But I stop pushing myself to post every day. I will continue to post when I feel I have something to say and feel like blogging. That keeps it fun for everyone, including myself!
Rediscovered an old passion
I have put my focus on myself now. I have gone back to an old passion of mine that gives me inner peace and from which I can eventually get much more satisfaction from. As a child I have always drawn and painted, that love has never completely disappeared .. but I was always too perfectionist and felt that I was not good enough. In those years I was also too busy with my job and many other things to really sit down. And later on I was too chaotic and restless to take the time. The skills I had have decreased significantly, but not completely disappeared! And at this moment I finally have the peace of mind in myself, and the focus to pick up those old skills again, improve and do something with them!
DIGITAL DRAWING AND PAINTING
With the difference that now I am FINALLY doing what I said many years ago when I bought my first PC what I wanted to do. DIGITAL DRAWING AND PAINTING. I recently discovered a program and became totally addicted to it. It works great for what I want… and I want a lot more with it!
Developing my skills
So now I'm busy learning, and to do this properly I have turned Discord off, and my focus is really on developing my skills and creating my own "Art". That also means that I don't feel like checking Hive every day, and certainly not writing a blog every time. What I'm doing now makes me much more enthusiastic and gives me a lot more satisfaction. And yes… I hope to eventually become whitelisted for the @nftshowroom of course, but for that I have to make the works first. And given my own perfectionist attitude, I am not just happy with everything I make. That's okay ... it's part of the fun too. And it will be fine. After all, all good work takes time.
Don't worry about me ...
To show what I am doing, among other things… Here are the first two works that I am very satisfied with myself. And if I remain silent for a long time after this, you now know that you don't have to worry ...
I am busy setting priorities, and working on developing my skills in Digital Drawing and Painting.
---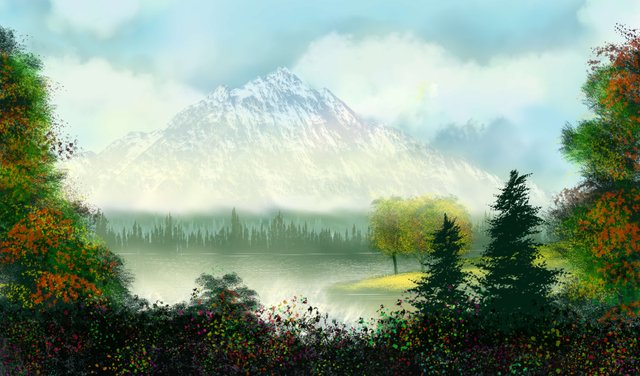 ---