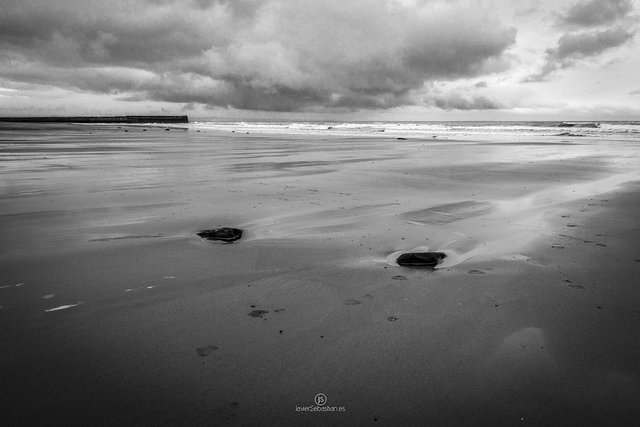 THIS IS MY ENTRY FOR The World of XPILAR - B&W PHOTOGRAPHY AND ART CONTEST WEEK #063

by @axeman
---
Hello friends:
For this week's contest I have decided to participate with this photo of St. Andrews Beach, in Scotland.
I hope you like it.
Regards.
**************
Hola amigos:
Para el concurso de esta semana he decidido participar con esta foto de St. Andrews Beach, en Escocia.
Espero que les guste. Saludos.
---
| CAMERA | LENS | FOCAL DISTANCE | Tv | Av | ISO |
| --- | --- | --- | --- | --- | --- |
| CANON EOS 100D | TAMRON 18-200mm. | 18mm. | 1/50s. | f/7.1 | 100 |
---

www.javiersebastian.es
Copyright: Javier Sebastian, Canary Islands. All my images are original.
If you want to buy any of my visuals, please drop me a message, I'm on Discord: JavierSebastian#5816
---
COINBASE | Facebook | Twitter | Instagram | Youtube | Invite me a Coffee | Patreon
---
I use this wonderful service to trading crypto coins.
I use these services to earn token while surfing the web. These are my referral links.


I use this service to BUY CRYPTO with my CREDIT CARD. This is my referral link.

I use this service to PURCHASE and WITHDRAW to my BANK ACCOUNT. This is my referral link.