Hello everybody!
I saw this cat while walking. You know how cats don't like to pose. All the same, I fired a few shots.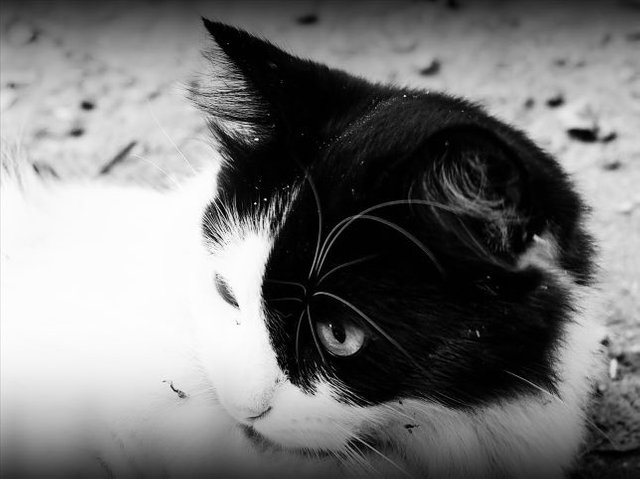 1/25 - f/2.8 - ISO 200 - 29mm
Camera: OLYMPUS E-M1

Lens: M.Zuiko Digital ED 12-40mm 1:2.8 PRO

Software:Olympus Workspace
Enjoy!
Original photos by @leylar
Thanks for your time!