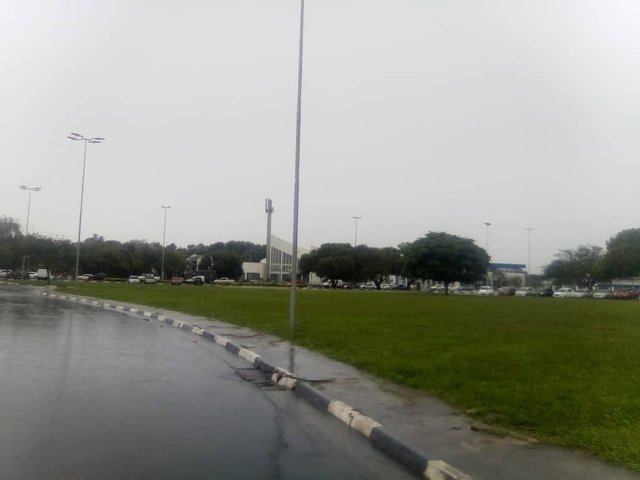 The photo is from my personal gallery, it was taken on a trip before the pandemic.
Hello friends, this time I show you the civic center of Boa Vista. Hoping it will be to your liking.
The nature with its wonderful nobility changes the tones to the urbanized landscapes, how beautiful the sky of the gray color by the clouds that pregnant of rains water the earth with their blessings, the enchanted grass receives the caressing cold of the rain that makes it green and the new lagoons created over the asphalt that languishes and is extenuated with the water that has fallen from the sky forming pools of crystalline waters and blessed of the sky.